'American Horror Story': Taissa Farmiga's Sister Warned Her About Working in Horror
When Taissa Farmiga starred on 'American Horror Story,' her sister Vera had to warn her about certain things in the horror genre.
It's good to have a mentor going into a scary industry. However, American Horror Story's Taissa Farmiga was more fortunate than most, having her own sister guide her through Hollywood. Vera Farmiga has been in the showbiz industry since 1997 and is most famous for starring in James Wan's Conjuring trilogy. So when her little sister joined the horror genre, Vera came to Taissa with some words of wisdom.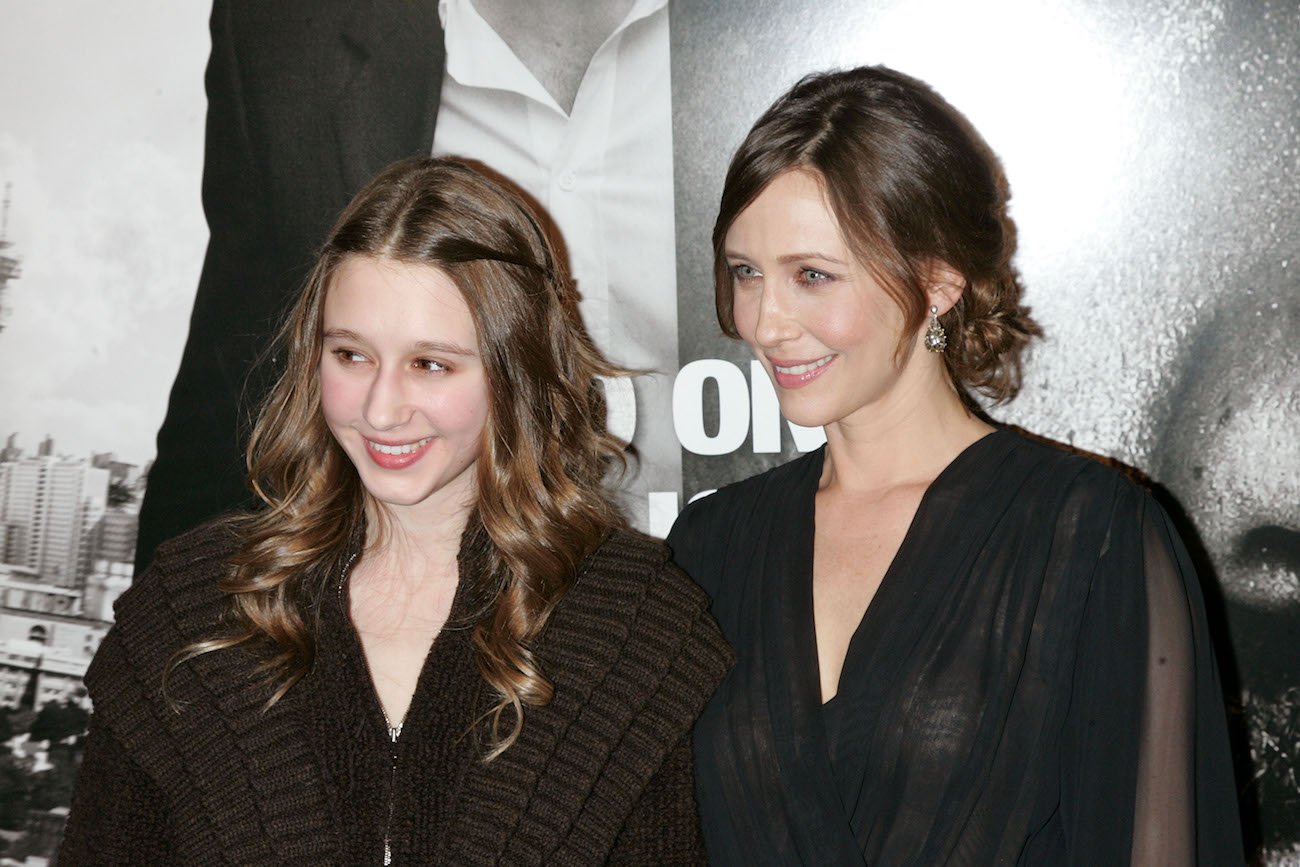 Who are Taissa and Vera Farmiga?
Vera Farmiga started in Hollywood in 1997. She gained recognition by starring in the series Touching Evil and then The Departed. She's also starred in The Boy in the Striped Pajamas, Up in the Air, Source Code, and Safe House.
She's most famous, though, for her roles as Lorraine Warren in the Conjuring franchise and Norma Louise Bates in Bates Motel. So as you can see, Vera is a veteran when it comes to the horror genre.
Taissa, on the other hand, started in the business in 2011, in a film her sister directed and starred in called Higher Ground. Vera told Vanity Fair it was "blatant nepotism," asking her sister to come along. At the time, Taissa never thought about getting into acting, but learning a lot from her sister on set changed her mind. Then all of a sudden, she got a call from Ryan Murphy about American Horror Story.
Vera Farmiga thinks she's haunted after starring in so many horror projects
Vera hasn't just starred in The Conjuring trilogy. She's also starred as Lorraine in other films within the Conjuring universe, including The Nun (which also starred her sister as the main character) and Annabelle Comes Home. Playing Lorraine has come with its ups and downs.
The positive things obviously come from working with such a great cast and crew and finding a cinematic universe that appreciates her. The negatives mainly stem from the spooky subject matter. Vera went into heavy research about her real-life character and the evils she dealt with, which has to leave a mark psychologically, or at least mess with you when you go back to your quiet house.
Speaking to MTV UK, Vera revealed that she thinks her bathroom is haunted now after playing Lorraine. Besides seeing multiple incidents and telling no one, she's experienced something with her toilet paper of all things. "Every time I pull out a sheet of toilet paper, these five little claw marks fall to the floor. I am serious! Do you want me to bring the computer to show you?" she said.
At least playing Lorraine prepared her for any paranormal experience. "I'm 1000% convinced that I can bind any demon after playing this role," she said. Her sister, meanwhile, had a lot to learn.
Vera Farmiga warned her sister, Taissa Farmiga, about doing horror
Playing Violet in the first season of American Horror Story, Taissa probably had no idea what she was getting into. She was playing a ghost, although we didn't know that until the end of the season. However, that's not why Taissa had to tread carefully. If Taissa believes in the paranormal, she has to be careful of taking things home with her.
When Taissa was cast in The Nun, this became an even bigger issue. She told Entertainment Weekly that she initially felt that it was "Vera's world." Still, when she signed on, she felt fortunate to get a role where she had to research "the pure and holy" instead of Vera's character's demonology.
The biggest advice Vera gave Taissa was not to take anything home with her, literally and figuratively. Otherwise, you invite negative energy into your life and the walls of your home. "That was good advice; I left it outside," Taissa said. So at least Taissa had Vera to guide her through the horror genre and was spared seeing creepy claw marks in her toilet paper.