'American Horror Story' Has Yet to Top Their Satisfying Sarah Paulson Scene From 'Asylum'
Is there anything better than revenge? One American Horror Story character, reporter Lana Winters, gets her fame and revenge right after her freedom from one insane asylum. Here's our look into a fan-favorite scene from season 2 of this FX original horror series, Asylum.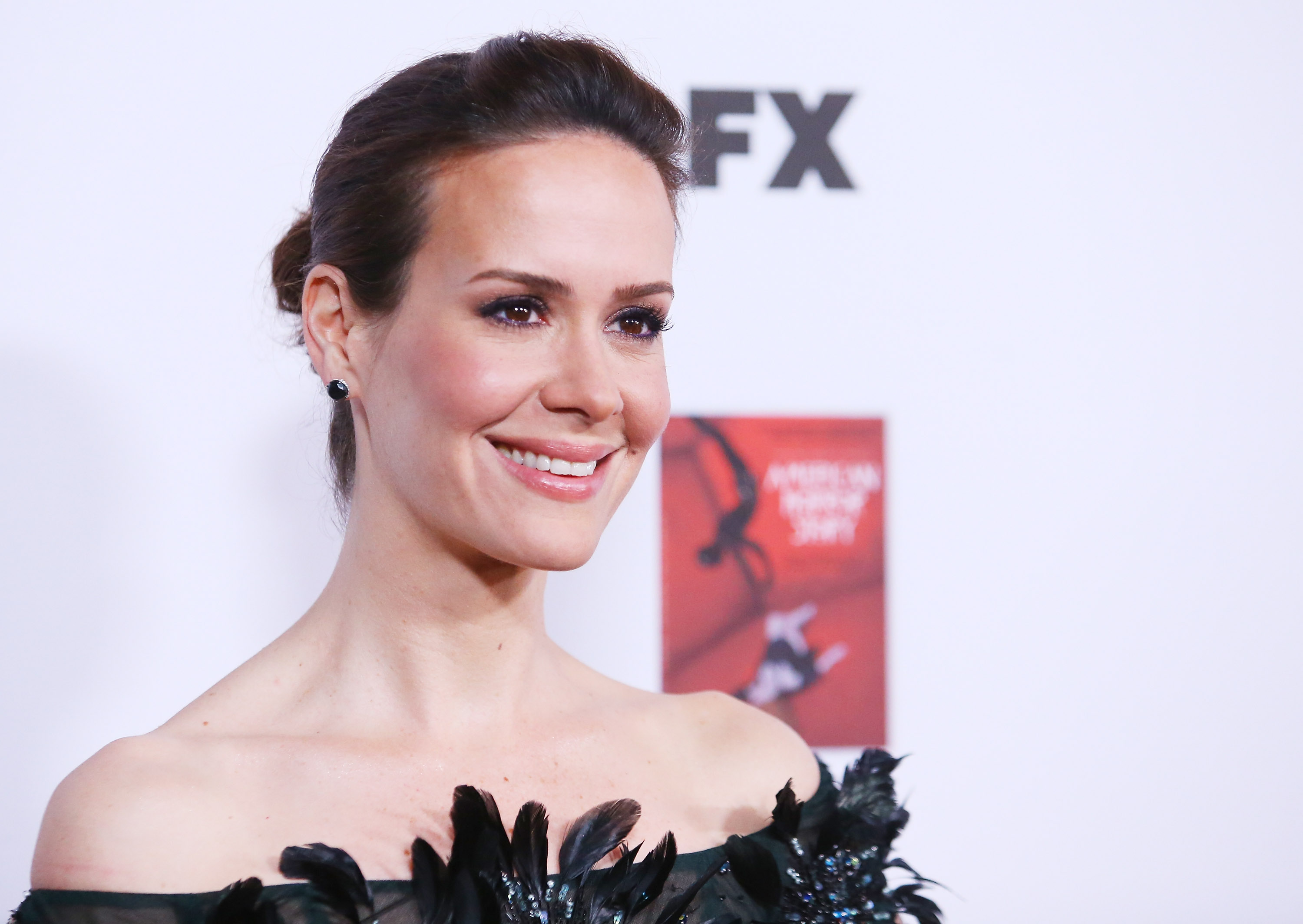 Sarah Paulson portrayed Lana Winters, a reporter investigating a local asylum
Season 2 of this horror series takes insanity to a new level. After learning about one asylum, called Briarcliff, a journalist heads to the location to learn more and, hopefully, earn recognition for a shocking story. What she finds is multiple cruel practices used on patients, which the head nun, Sister Jude, isn't thrilled about.
Amidst her investigation, the reporter is turned into a patient, with multiple "treatments" used on her to comply. She's even put face to face with a clearly mentally disturbed doctor, Dr. Oliver Thredson. She eventually gets his murder confessions on tape and, with the help of one nun, escapes from Briarcliff.
Lana Winters eventually escapes from the Asylum with the help of Sister Jude
After enduring "treatment" and a few unwelcomed nights in the Asylum, Lana Winters finally escaped with the tapes from her sessions. While muttering around the kitchen, Lana Winters is approached by Mother Claudia, a sister at the Asylum.
The nun told Lana that Sister Jude felt bad about what she did to her, asking her sister to right the wrong. Because Lana is a journalist, Mother Claudia gave the reporter her own patient file, which proved all the wicked things that happened to her at Briarcliff.
Thankfully, Lana also had the tape from Dr. Oliver Thredson and she planned to walk out and expose him for the murderer he is. Dressed in her real clothes, Lana Winters walked right past him and into a taxi cab. On the way out, she gave him the middle finger, pressing the tape to the glass as the car drove away.
RELATED: For the First Time Ever, 'AHS' Spinoff Series, 'American Horror Stories,' Will Feature Hour-Long 'Contained' Episodes
Sarah Paulson returns for the next season of 'American Horror Story'
Although she was noticeably missing from the most recent season of American Horror Story, AHS: 1984, Sarah Paulson returns to the series for its 10th season. It's still unclear what her role will be, but in the past, she reprised fan favorite characters for newer episodes.
For Apocalypse, she returned to the role of Cordelia Foxx, the Supreme witch from Coven. During Roanoke, Lana Winters came out of retirement to interview Lee Harris. For the 10th season of American Horror Story, though, she will act alongside the show's alumni, including Evan Peters and Kathy Bates.
Every already released season of American Horror Story is available for binge-watching on Hulu. More information regarding the 10th season of this original television show will presumably be announced in the coming weeks.
RELATED: Will the Next Season of 'American Horror Story' Hold Any Celebrity Cameos? (Lady Gaga Fans Hope So)