'American Horror Story': Was Violet Harmon Actually Dead the Entire Time?
The first season of American Horror Story introduced fans to the Harmon family, specifically Violet Harmon, a troubled teenager with a huge crush on Tate Langdon (Evan Peters).
Tate tried to save his lover, but after she took a handful of pills, this character became another ghost in the "Murder House." Here's what we know about this American Horror Story character.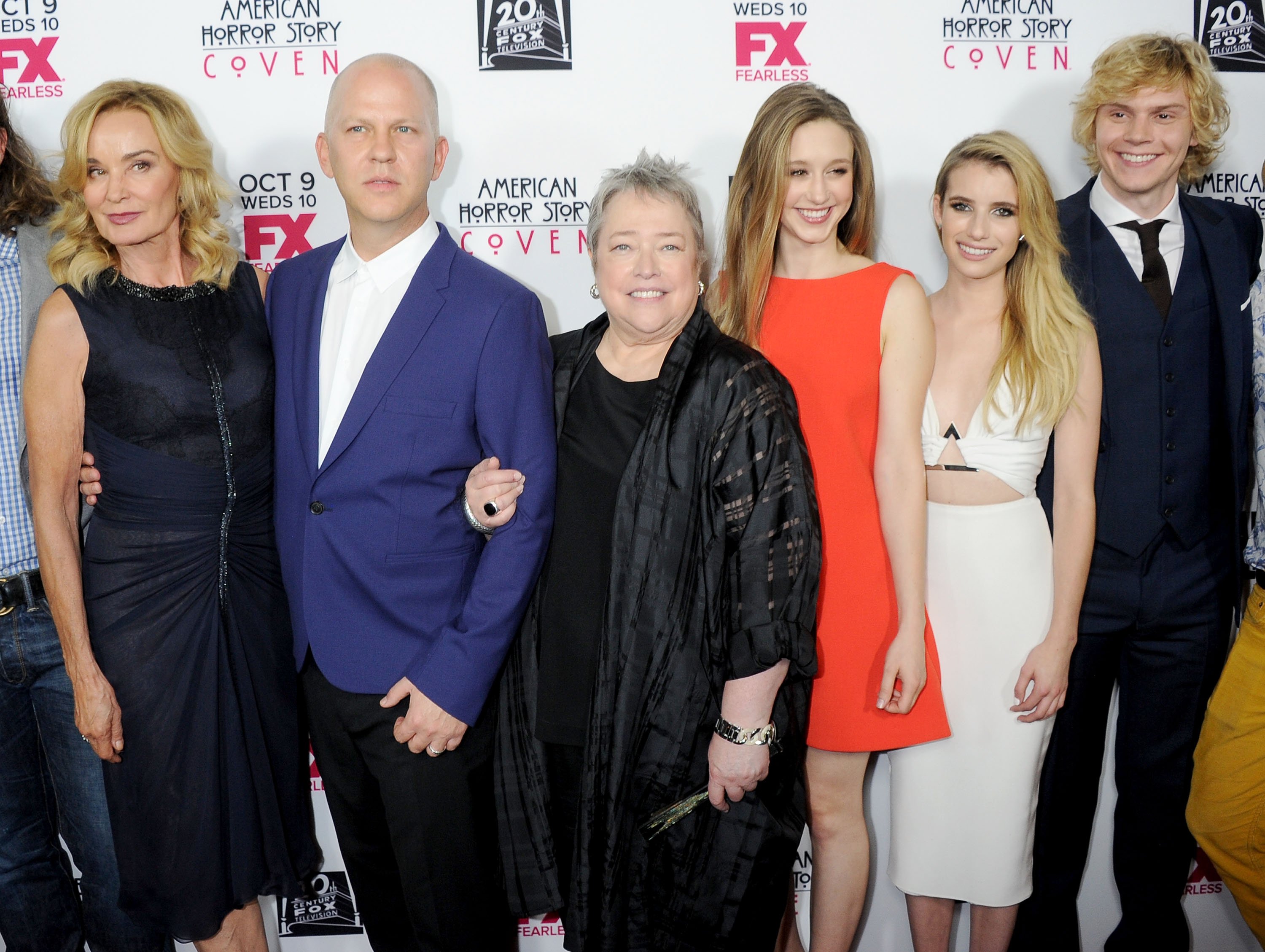 'American Horror Story: Murder House' features 1 teenager named Violet Harmon
There was a reason this California-based house was so affordable to Ben and Vivien Harmon. This "Murder House" was the home to several spirits, some more wicked than others. The Harmon family also included Violet Harmon.
Portrayed by Taissa Farmiga, this character was a high school student and a star-crossed lover of Tate Langdon, one of the spirits in this house. Violet herself became a ghost after she died by suicide, even if it was somewhat of a surprise to viewers.
RELATED: For the First Time Ever, 'AHS' Spinoff Series, 'American Horror Stories,' Will Feature Hour-Long 'Contained' Episodes
When did Violet Harmon die during 'American Horror Story' season 1?
During the "Piggy, Piggy" episode Violet's friend gave her pills, which she took in excess. Although it appears as though Tate saves this character in the bathroom, viewers later learn that this rescue attempt was in vain.
Violet Harmon died and became another ghost in the "Murder House," reappearing for the "Apocalypse" season. Because she didn't know that she died, Tate did everything possible to keep her inside.
She skipped school to spend time with him, sometimes without her parents' permission. During episode 8 of this series, Tate revealed something difficult that he "had to do" relating to Violet.
Viewers eventually learned that he was preparing to tell her that she actually died. Violet Harmon didn't take the news well, but being with Tate made it a little easier. Of course, she didn't want to see him after she learned about the rape of her mother.
RELATED: 'American Horror Story:' Who Was Constance Langdon's Mysterious 4th Child in 'Murder House?'
Tate Langdon of 'American Horror Story' was a ghost when he met Violet Harmon
It took some time for fans to learn that Tate Langdon was more than just a patient of Dr. Harmon. This character was a ghost in the "Murder House," who was killed in the Harmon home after a chaotic day at school.
Most of the Harmon family became ghosts after residing in this home. The only member of the family who escaped death was the baby, Michael, raised by his grandmother and the Harmons' neighbor, Constance Langdon.
Some seasons of American Horror Story, including Murder House, are available for streaming on Netflix and Hulu.
How to get help: In the U.S., call the National Suicide Prevention Lifeline at 1-800-273-8255. Or text HOME to 741-741 to speak with a trained crisis counselor at the free Crisis Text Line.