'American Horror Story': How to Watch New Episodes of Season 10
American Horror Story: Double Feature premiered last week, bringing fans the much-anticipated 10th season of the anthology series at long last. It's been a while since new episodes of American Horror Story aired on FX, but season 10 promises to revive the excitement surrounding Ryan Murphy's long-running show. In part, that's because the new episodes will tell two separate stories. True to its name, AHS: Double Feature breaks its narrative into dual parts: Red Tide and Death Valley. How can fans tune in for each new installment?
What is 'American Horror Story' Season 10 about?
Part 1 of American Horror Story: Double Feature kicked off with two episodes, both premiering on Aug. 25. Red Tide introduces a cure to writer's block like nothing viewers have seen before.
The narrative starts when Harry Gardner (Finn Wittrock), his pregnant wife Doris (Lily Rabe), and their daughter Alma (Ryan Kiera Armstrong) move to Provincetown, Mass. Harry hopes the change of scenery will revive his writing career, and it does — but there's a twist. When two successful writers offer him a pill that will solve his inspiration woes, they neglect to mention that side effects include insatiable bloodlust. A number of bloodsucking monsters live in the town, and Harry's on the way to becoming one.
Death Valley doesn't have a clear-cut plot just yet, but fans do know aliens will show up in the later episodes. The second half of the season is set in the 1950s, but how aliens will factor into the time period remains unknown. It's also unclear if American Horror Story Season 10 will connect its two halves. Fans will need to keep watching to find out.
Where can you watch new episodes of 'American Horror Story'?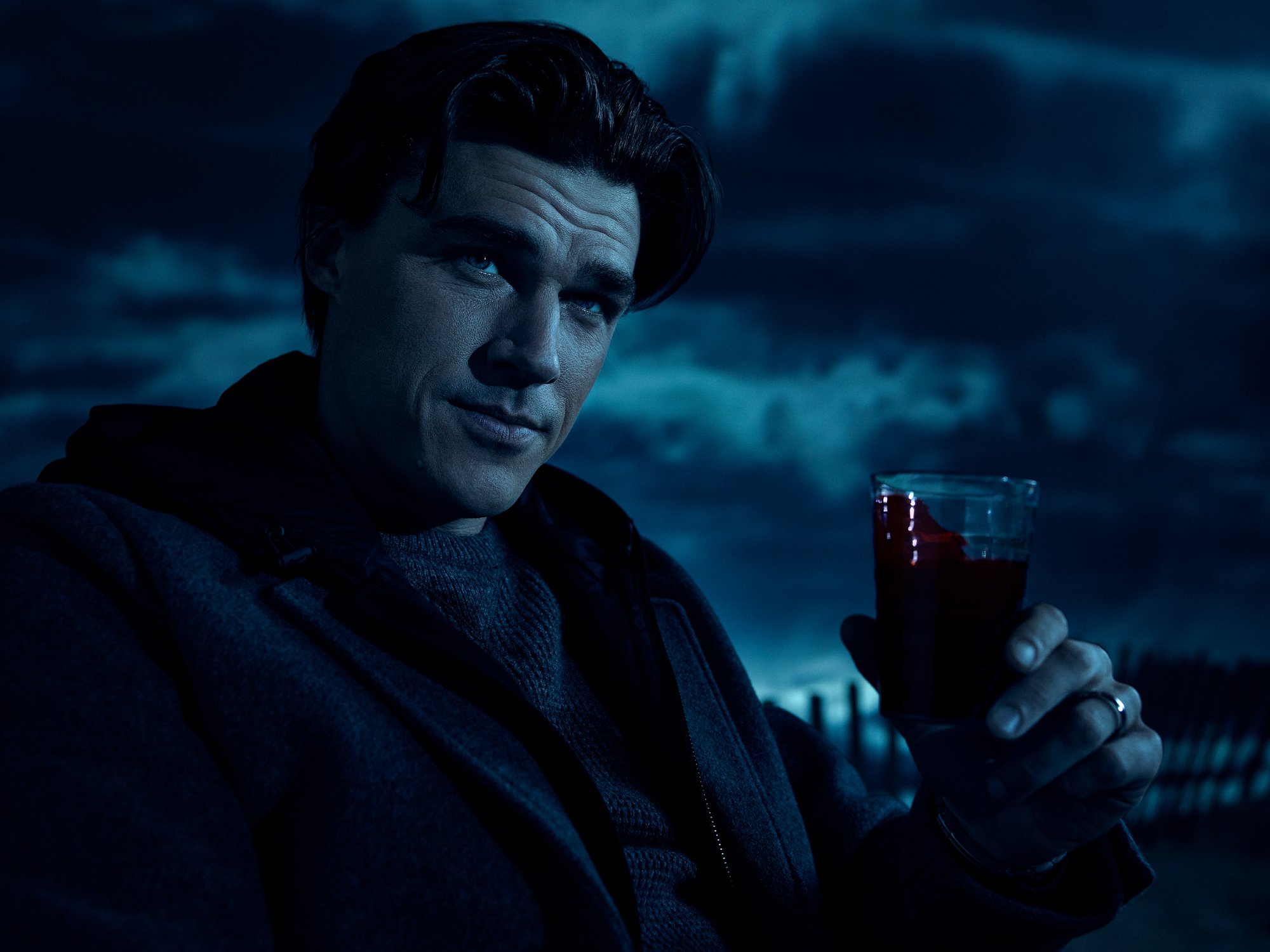 New episodes of American Horror Story air on FX every Wednesday at 10 p.m. ET. Double Feature comprises 10 episodes in total, with six of them making up Red Tide and the remaining four diving into Death Valley. That means the season 10 finale should arrive sometime in October.
On Thursdays, new episodes of the FX show will head to Hulu, where they'll be available to stream long-term. The platform has the entirety of Murphy's anthology series plus its recent spinoff. That means subscribers can enjoy old and new episodes of the FX show.
What do fans of the FX series think of season 10 so far?
Those wondering whether they should check out the new episodes of American Horror Story will be pleased to hear they've gotten positive feedback thus far. The premiere, "Cape Fear," received an 8.7 rating on IMDb, while the second episode, "Pale," snagged a 9 out of 10.
Even fans who didn't enjoy the previous few seasons believe AHS: Double Feature could change their minds. The return of Wittrock as a series regular, along with Evan Peters and Sarah Paulson, might have something to do with that. Of course, many fans also took to Reddit to express excitement about the new season's premise.
Only time will tell if that enthusiasm continues, but there's only one way to find out: by tuning in for American Horror Story: Double Feature every Wednesday.