'American Horror Story' Wouldn't Have Been So Successful Without Another Ryan Murphy Show
Anthology shows were thought long dead until Ryan Murphy managed to bring the concept to TV with his show American Horror Story. Next year, the show will have a tenth season; each season brings a different theme with (mostly) the same repertory of actors. And the show continues to keep a dark feel, something arguably …
Anthology shows were thought long dead until Ryan Murphy managed to bring the concept to TV with his show American Horror Story. Next year, the show will have a tenth season; each season brings a different theme with (mostly) the same repertory of actors. And the show continues to keep a dark feel, something arguably not possible without a prior Murphy series.
Prior to American Horror Story, other shows would probably not have gone to such extreme levels without Murphy bringing this style to TV. Ironically FX is the network that helped nurture this edgier feel for basic cable overall.
Thanks to another Murphy-produced show, it clearly led directly to American Horror Story becoming a reality.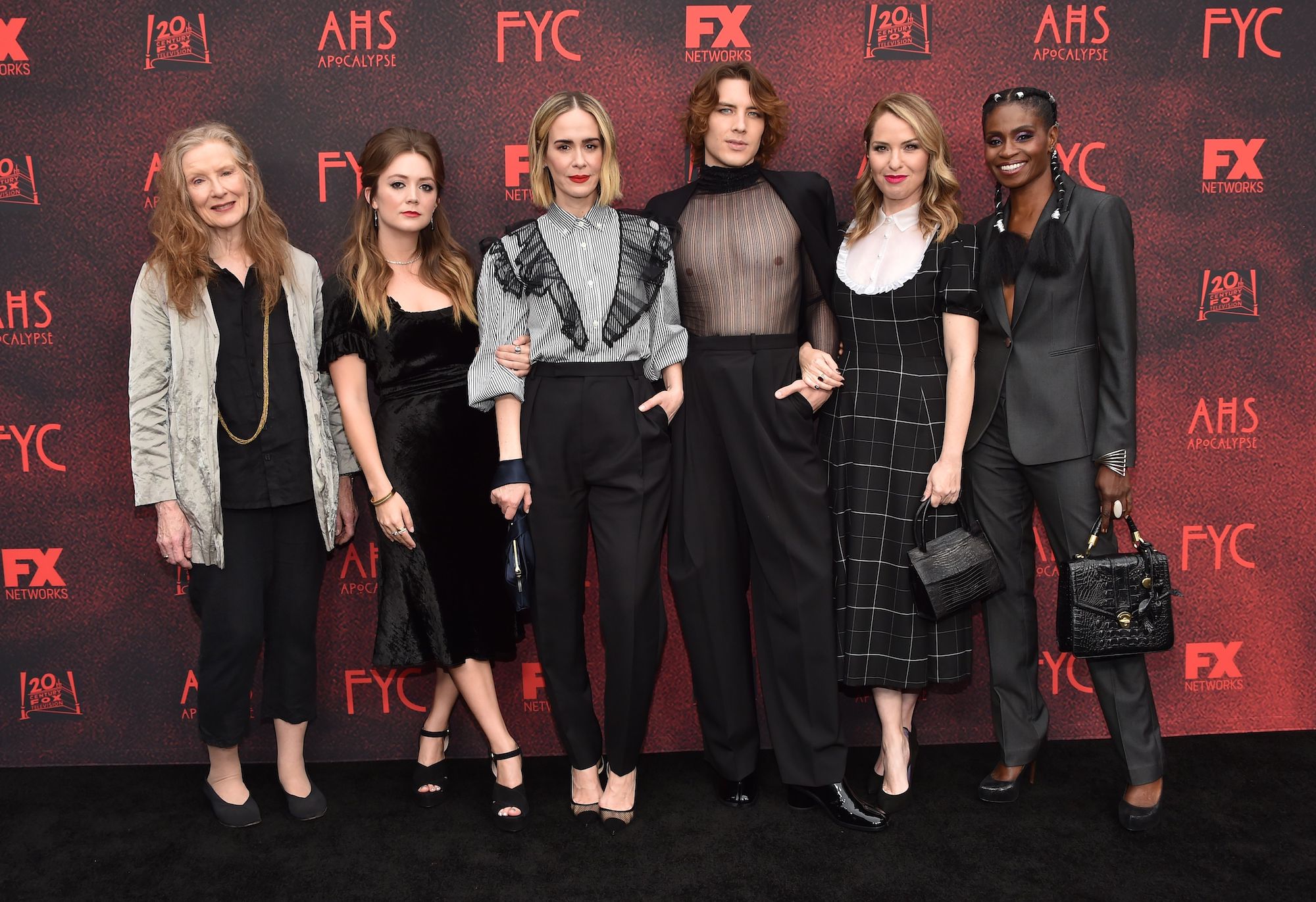 A look back at the influence of 'Nip/Tuck'
Due to time seemingly slowing down lately, it might seem like a century ago when Nip/Tuck first appeared on FX. When it debuted in 2003, nobody had really seen anything like it. No other basic cable network had ever gone to the edgy extremes this show did, even if it set a precedent for others to do the same.
To refresh one's memory of Nip/Tuck, it was about two plastic surgeons who open a plastic surgery practice together. Dr. Sean McNamara and Dr. Christian Troy were two very different personality types, though. As played respectively by Dylan Walsh and Julian McMahon, they both faced a number of personal crises.
Along the way, the show also depicted graphic scenes of plastic surgery, something no one had really seen on a cable show. It set a dark tone, yet also was funny at the same time. If not everyone warming to this in the beginning, Ryan Murphy changed what a basic cable channel would allow.
Before long, other basic cable networks (most notably AMC) started green-lighting darker and more sophisticated adult dramas. In the case of Nip/Tuck, analysts can draw one long line from the series to American Horror Story not long after.
'American Horror Story' began just a year after 'Nip/Tuck' ended
Nip/Tuck had a solid, long run. It ran for six seasons, finally signing off on its 100th episode in March 2010. During this time, Ryan Murphy was preparing his film Eat, Pray, Love with Julia Roberts. Most people thought he would soon parlay his talents into movies overall. 
Then again, with Glee Murphy's next big TV hit starting in 2009, it was clear TV would take a considerable amount of his focus. Because Glee was toned down a little for a younger audience, Murphy began looking at other ideas that could bring back the dark edginess he brought to Nip/Tuck.
It took no more than a year to latch onto the American Horror Story concept. Despite Murphy gravitating more toward Netflix with his most recent projects, American Horror Story continues the look and feel Nip/Tuck began, as Vulture illustrates. Part of this includes never flinching from depicting graphic situations as comments on society, something setting a new competition bar with HBO.
Did 'Nip/Tuck' also change the medical drama?
Interestingly enough, as much as Murphy seemed to influence his subsequent shows, he really is not being copied by others. His production style is unique enough where he can stand alone.
As such, Nip/Tuck never spawned a million copycats trying to change the staid medical drama from what it was for decades. Shows like Grey's Anatomy and Chicago Med already set their own edgy tones (thanks to NBC's ER years earlier), proving medical dramas mostly stayed in their own lanes.
Not many producers can say their own future projects take from their own past works. Going forward, everything Ryan Murphy creates will probably have a little piece of Nip/Tuck in them, if not American Horror Story as well, something already done with aplomb in American Crime Story.