'American Idol' 2022: How to Vote for Your Favorites in Season 20
American Idol judges Katy Perry, Luke Bryan, and Lionel Richie have done their part in selecting the Top 24 contestants. Now, it's in America's hands. Audience voting officially began on Sunday, April 10, as half of the Top 24 performed in Hawaii for the chance to move forward. Here's everything to know about the American Idol 2022 voting process, including how and when to get those votes in.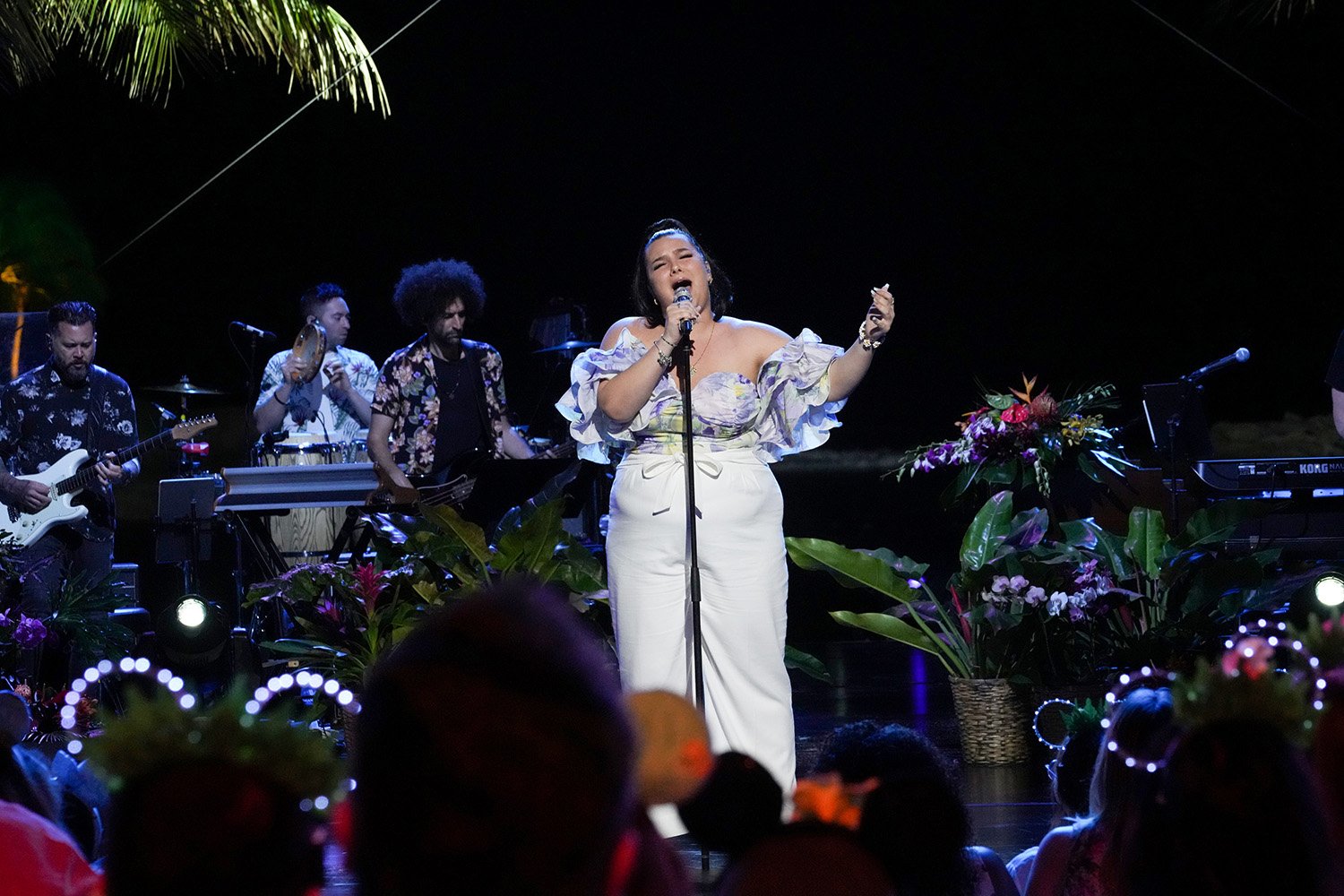 'American Idol' Top 24 performances kicked off overnight voting for the first time ever
American Idol kicked off the voting process a bit early this year, giving fans the chance to select their favorite artists from the Top 24. Sunday night's show featured pre-taped performances by 12 out of 24 singers at Disney's Aulani Resort in Hawaii, with season 10 alum Jimmie Allen serving as a mentor. Then, voting opened in an overnight window for the first time.
That first voting window is now closed, but don't worry. Fans can still vote for the remaining 12 artists during the second half of Top 24 performances tonight, April 11. Bebe Rexha will guest star as a mentor. Here are the artists who still need to perform:
Leah Marlene
Katyrah Love
Fritz Hager
Allegra Miles
Cameron Whitcomb
Ava Maybee
Sir Blayke
Christian Guardino
Noah Thompson
Cadence Baker
Kenedi Anderson
Lady K
Fans who missed the first night of Top 24 performances can watch them all via American Idol's YouTube channel.
How to vote for 'American Idol' 2022 contestants
Get ready to cast American Idol 2022 votes again tonight by brushing up on the voting methods. There are three ways to vote: American Idol's website, the app, and via texting. If voting on the website or in the app, you'll need to create an ABC account if you don't have one already. You also need to be at least 16 years old and living in the U.S., Puerto Rico, or the Virgin Islands.
If you decide to submit votes via text, all you need to do is text the number associated with your favorite artist to 21523 (example — Jay: text 1 to 21523). American Idol will share the contestant numbers as each episode airs, but it generally follows the order in which the singers appear onstage.
If you have more than one favorite contestant, that's OK! You can vote for each singer up to 10 times per voting method. In other words, you can give up to 30 votes in total to every person. American Idol 2022 has some fierce competition, so every vote counts.
'American Idol' 2022 voting windows
Voting will begin each night at the start of the episode, 8 p.m. ET. Then, the window closes at 6 a.m. ET the next morning. Make sure to keep an eye on the app or website each week to see when the next voting window opens. For now, here are the upcoming voting windows:
Monday, April 11, from 8 p.m. ET to Tuesday, April 12, at 6 a.m. ET: Remaining Top 24 artists
Sunday, April 17, at 8 p.m. ET to Monday, April 18, at 6 a.m. ET: Top 20 artists
American Idol airs new episodes on Sundays and Mondays at 8 p.m. ET on ABC.