'American Idol' 2022 Top 7: Who Was Eliminated on Disney Night?
American Idol's most iconic night returned on Sunday, May 1 — Disney Night! The Top 10 contestants gathered at Disneyland for a day of fun before hitting the stage with incredible covers of classic Disney tunes. As always, Katy Perry took the opportunity to dress up as a Disney character (this time, it was Ariel from The Little Mermaid). Disney Night even included some special guests, like Miss Piggy and Animal. And by the end of the evening, American Idol 2022's Top 10 became the Top 7. Here's who will move forward and who went home.
[Spoiler alert: The following story contains spoilers for American Idol Season 20 Episode 16, "Disney Night."]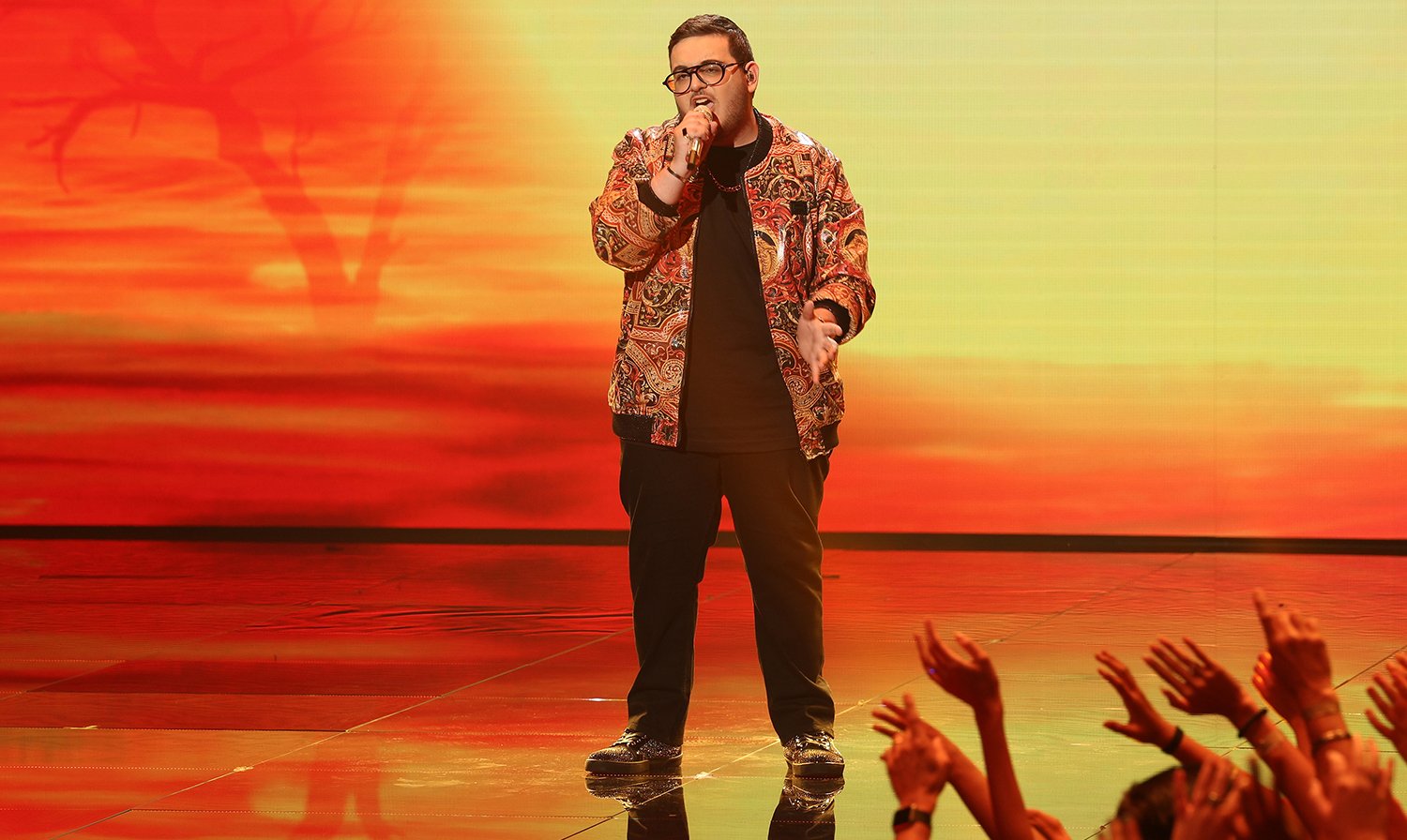 'American Idol' 2022 Top 7 revealed after 'best Disney night ever'
American Idol 2022's Disney Night began with a group cover of "We Don't Talk About Bruno," sung by the Top 10 and Encanto's Adassa and Rhenzy Feliz. Then, the artists impressed judges Katy Perry, Luke Bryan, and Lionel Richie with solo covers of a wide range of Disney songs.
One memorable performance came from Idol favorite Nicolina Bozzo, who made Disney Night history by singing a villain's tune. Her scary-good rendition of Ursula's "Poor Unfortunate Souls," which started out with a foggy stage entrance, left Katy shaking in her scales. Meanwhile, Lionel said Nicolina made it the "best Disney Night ever."
"Honestly, I think you stole the show," Katy added. "That was the best performance of the night so far."
Frontrunner Fritz Hager delivered a powerful performance of "Go the Distance" from Hercules, a tune the judges said perfectly captured his American Idol journey. Luke told Fritz he deserved to be on the stage, while Lionel said the singer was a "surprise package."
After everyone performed, America's votes were tallied up to reveal the American Idol 2022 Top 7. Here's who will sing again next week:
Nicolina
Fritz Hager
Leah Marlene
Jay Copeland
HunterGirl
Noah Thompson
Christian Guardino
Who went home on 'American Idol' last night, May 1?
Unfortunately, American Idol had to say goodbye to the three artists with the fewest votes: Emyrson Flora, Mike Parker, and Lady K.
Emyrson, the Top 10's youngest artist at 16 years old, chose to sing Onward's "Carried Me With You." The judges couldn't believe how comfortable Emyrson seemed on stage and how well she applied advice from Disney Night adviser Derek Hough. She stepped away from her typical moody song selections for this one, but voters didn't seem to care for it.
Meanwhile, Mike Parker wanted to dedicate a song to his mother, who is battling leukemia. He sang "You'll Be in My Heart" from Tarzan, and Katy said the audience could feel Mike's emotions. Luke added that Mike "navigated" the tough song well.
Lady K found herself in the danger zone last week before a last-minute save by the judges. She sang "How Far I'll Go" from Moana for Disney Night, reassuring the judges that they made the right call in saving her. But it seems she couldn't win over the audience the same way, dropping to the Bottom 3 again.
'American Idol: The Great Idol Reunion' will air on Monday, May 2
The Monday, May 2, episode of American Idol will take a break from showcasing season 20's contestants. Instead, faces from Idol's past will reunite for a special concert. The lineup of duets includes Ruben Studdard, Jordin Sparks, David Cook, Lauren Alaina, and more. Plus, former judges Paula Abdul and Randy Jackson will return to their seats. "The Great Idol Reunion" will also likely have a few surprises in store, so fans won't want to miss it.
American Idol airs on Sundays and Mondays at 8 p.m. ET on ABC. Stay tuned to Showbiz Cheat Sheet for more updates.