'American Idol' 2022: Who Made the Top 24? These Contestants Are Going to Hawaii
'American Idol' Season 20 has revealed its Top 24 contestants after a competitive Hollywood Week. Here's who is going to Hawaii next week.
After a fiercely competitive Hollywood Week, American Idol 2022's Top 24 contestants have been revealed. Monday, April 4's episode showcased some of the incredible Showstopper Round performances as judges Katy Perry, Luke Bryan, and Lionel Richie determined who would move on to the next phase.
Now that they've delivered their final judgments, it's in America's hands. Here's who will perform for America's votes in the Top 24, plus some fan favorites who are heading home.
[Spoiler alert: The following story contains spoilers for American Idol Season 20 Episode 8, "Showstopper/Final Judgment."]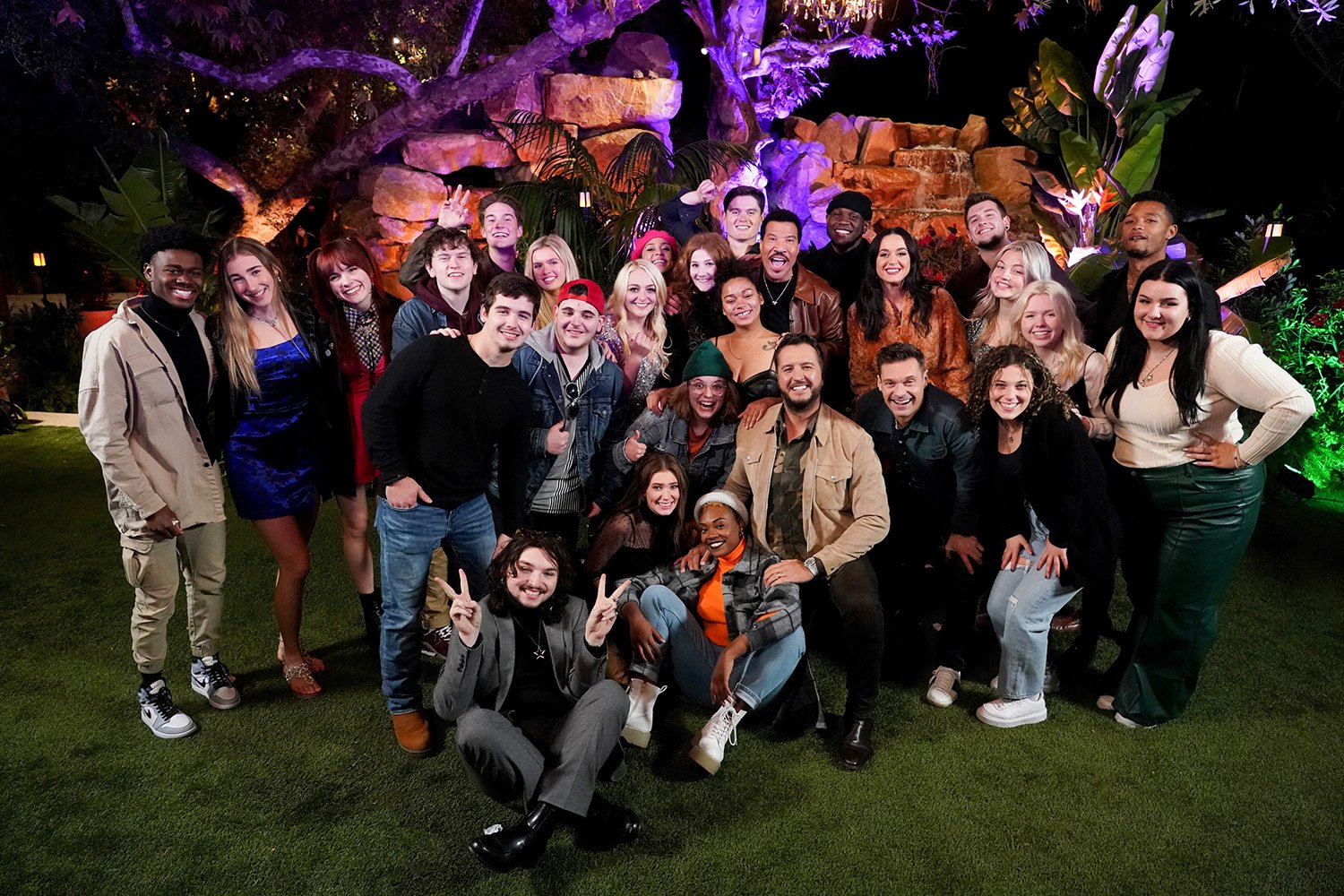 'American Idol' 2022 Top 24: Kenedi Anderson, Ava Maybee, Christian Guardino, and more contestants heading to Hawaii
The Final Judgement arrived after three rounds in Hollywood: solos, duets, and Showstoppers. Fifty-nine contestants remained, but only 24 could continue, making for a tense and emotional time.
The judges didn't exactly help. Katy Perry delivered most of the judgments, adding fake-outs wherever she could to make the singers think they didn't make it through when they really did. She told one contestant: "You're not going to make it to our Top 25, but that's OK because there is no Top 25."
Emotional games aside, the episode saw many beloved singers make it to the Top 24. That included platinum ticket winner Kenedi Anderson, who wowed the judges with her Showstopper performance of Bruno Mars' "Talking to the Moon." Christian Guardino and Nicolina Bozzo, who caught viewers' attention with a powerful duet on Sunday, also made it through after individual Showstoppers.
Here's the full list of American Idol 2022's Top 24 contestants:
Leah Marlene
Jay Copeland
Nicolina Bozzo
Emyrson Flora
Katyrah Love
Fritz Hager
Jacob Moran
Allegra Miles
Cameron Whitcomb
Ava Maybee
Sir Blayke
Elli Rowe
Mike Parker
Tristen Gressett
Christian Guardino
Noah Thompson
Cadence Baker
Huntergirl
Danielle Finn
Sage
Kenedi Anderson
Scarlet Ayliz
Lady K
Dan Marshall
'American Idol' said goodbye to Kelsie Dolin, Yoli Mayor, Betty Maxwell, and other favorites
Fans may notice quite a few notable names missing from the list. Unfortunately, American Idol made plenty of cuts, including some favorites. In a Final Judgment first, the judges had a few contestants face off against each other in impromptu battles. No music, just voices. Only one person from these duos would make it through.
For example, Katy told Ava Maybee and Yoli Mayor that they gave "similar vibes," so the judges had trouble choosing one person. Ava performed a sultry cover of "Roxanne," while Yoli sang "Honey." In the end, the judges said both singers had "spice and life," but they went with Ava and sent Yoli home.
Another favorite who did not make it to the American Idol Top 24 was Kelsie Dolin, who has impressed fans since her American Idol audition. Kelsie experienced severe nerves early in Hollywood Week, but she eventually grew out of her shell. She exuded newfound confidence in her Showstopper performance of "Before You Go." However, the judges opted not to put in the next phase. Her duet partner, former Miss America Betty Maxwell, didn't make it either.
What to expect from the 'American Idol' Top 24 showcase
On Sunday, April 10, American Idol 2022's Top 24 will perform in Hawaii at the Disney Aulani Resort. Season 10 alumni Jimmie Allen will serve as a guest mentor, along with Bebe Rexha. And for the first time, American Idol viewers will have the chance to vote overnight for their favorite competitors. Fans should make sure to tune in and enter their votes.
American Idol airs on Sunday and Monday nights at 8 p.m. ET on ABC. Stay tuned to Showbiz Cheat Sheet for more updates.