'American Idol' 2022: Who Went Home Last Night? Top 20 Revealed
'American Idol' Season 20 has revealed its Top 20 artists — here's who went home during last night's show (April 17) and who will move forward.
American Idol fans were treated to a three-hour episode on Sunday, April 17, jam-packed with incredible performances and some unforgettable moments. In addition to showcasing the Top 20 artists, the episode saw three American Idol alums return to the stage: Chayce Beckham, Alejandro Aranda, and Phillip Phillips. Of course, it wouldn't be a night of Idol without a few laughs — and even some tears — from judges Katy Perry, Luke Bryan, and Lionel Richie. Here's who went home on American Idol last night and who made it to the Top 20.
[Spoiler alert: The following story contains spoilers for American Idol Season 20 Episode 12, "Season 20's Top 20."]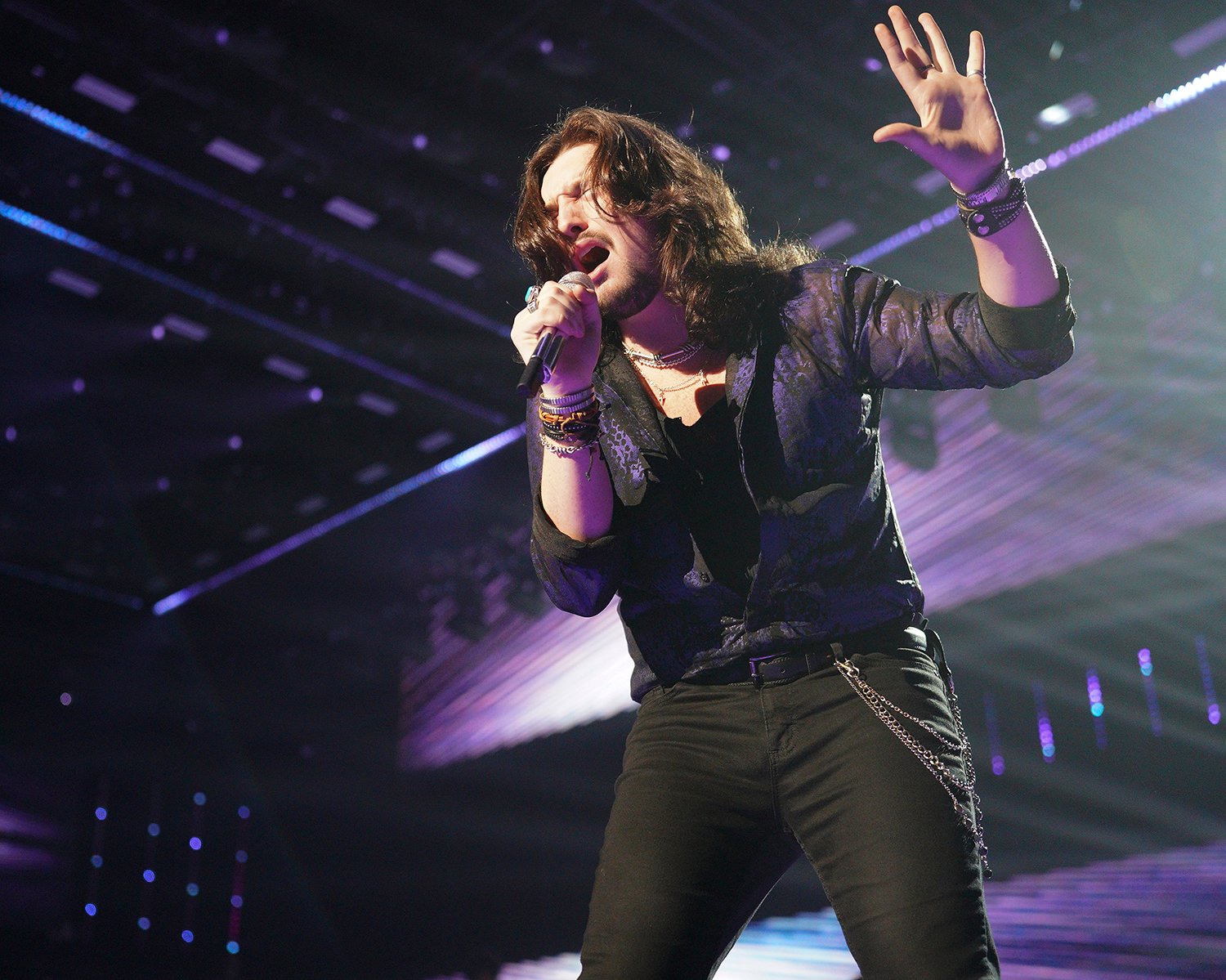 'American Idol' 2022 Top 20: Nicolina Bozzo, Emyrson Flora, and more favorites are moving forward
American Idol host Ryan Seacrest revealed the Top 20 in no particular order during Sunday's episode. Each artist who made it through with America's votes then took to the stage for their next performance.
One highlight from the evening was an "explosive" cover of "Edge of Seventeen" by Nicolina Bozzo, who has continued to wow fans and the judges every week. After her performance, Katy, Luke, and Lionel complimented Nicolina on how effortlessly she could captivate an audience.
Later in the evening, Christian Guardiano brought Katy to tears with his rendition of John Lennon's "Imagine."
"Hearing what you have overcome and the mountains you've climbed and the attitude of gratitude that you have, and then you sing 'Imagine,' which is a world-changing song," she told Christian, who opened up about an eyesight condition he has experienced since childhood. "You were put on this planet to do something super powerful, and you are doing it right now and in this room."
Platinum ticket winners Jay Copeland and HunterGirl also made it to the next round. Here's the complete list of American Idol Season 20's Top 20 contestants:
Emyrson Flora
Mike Parker
Tristen Gressett
Sage
Jay Copeland
Nicolina
HunterGirl
Elli Rowe
Dan Marshall
Allegra Miles
Noah Thompson
Leah Marlene
Christian Guardino
Fritz Hager
Katyrah Love
Cameron Whitcomb
Cadence Baker
Lady K
Three artists were eliminated from 'American Idol' after a drop-out last week
Unfortunately, three artists had to go home on Sunday night. America's votes eliminated Danielle Finn, Scarlet Ayliz, and Sir Blayke.
Scarlet's elimination has ignited a debate among fans — some believe that her duets showcase during Hollywood Week painted her in a negative light, causing viewers to vote against her. As fans may recall, Scarlet stormed out of her duets rehearsal with Douglas Mills when Douglas struggled to remember the words to "Rewrite the Stars." Although they missed a few words during their performance, the judges pushed both singers through to the next round. Douglas was later eliminated ahead of the Top 24.
"The only reason scarlet didn't make it is because of how they edited her duet round, it has nothing to do with talent … I understood her frustration but I guess it was off-putting to others idk," one fan tweeted after Scarlet's elimination.
American Idol had initially planned to eliminate four contestants in this round. However, last week, Kenedi Anderson shocked viewers when she announced that she had dropped out of the Top 24 due to "personal reasons."
"This has been one of the hardest decisions I've ever had to make, but I know it's necessary," she wrote on Twitter. "I'm so grateful to American Idol, the judges, the producers, the amazing contestants, and all the fans who have supported me."
What to expect from the next episode on Monday, April 18
American Idol returns on Monday, April 18, with its first live show of the season. Audience votes will send 10 artists to the Top 14, while the judges choose the remaining four contestants. That means six more singers will head home before Top 14 performances next week.
New episodes of American Idol air on Sundays and Mondays at 8 p.m. ET on ABC. Stay tuned to Showbiz Cheat Sheet for more updates.