Here's Why 'American Idol' Has Been Accused of Racism In the Past
For years, American Idol was the most popular show on television. And once it was canceled by Fox in 2016, it wasn't long before ABC decided to pick up the series for a reboot starting in 2018. However, through the years, the show has been criticized for its winners as well as eliminating those who are arguably more talented than the ones who stayed — and often, viewers accuse voters of voting based on race.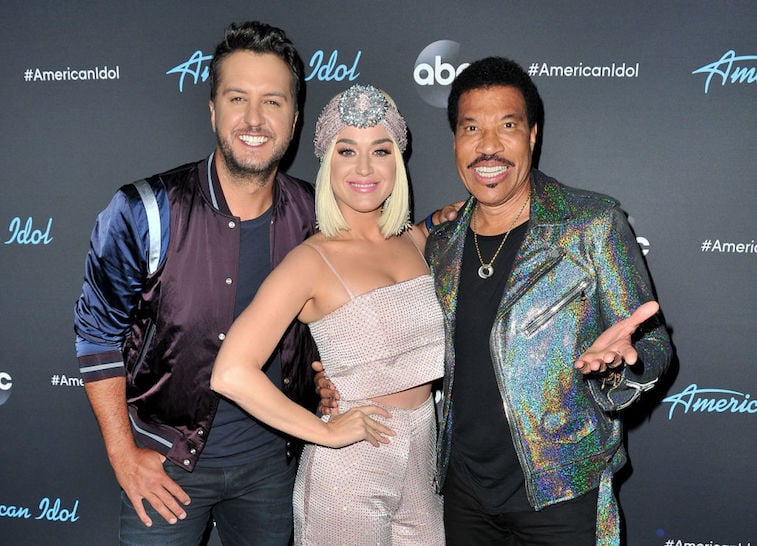 Last week, the show's only two black contestants were eliminated
In the current season of American Idol, the diversity is definitely lacking. Last week, both Uche and Dimitrius Graham were sent home. But both men have powerhouse voices, and although some would say this is the most talented group of contestants the show has ever seen, people still questioned why, of everyone, the only two black contestants were eliminated. Gold Derby conducted a poll to ask which of the contestants, if either, was robbed from a place in the top eight, and 61% of viewers suggested Graham deserved a spot. It's hard to look past the obvious when questioning how two amazingly talented singers could have both been eliminated on the same night.
In seasons seven through eleven, all winners were white males who played guitar
When American Idol was still on Fox, there was a time where white men with guitars were sweeping the competition. In seasons seven through eleven, David Cook, Kris Allen, Lee DeWyze, Scotty McCreery, and Phillip Phillips all won consecutively. The show had become so redundant in its winners, and both critics and fans noticed. Historically, of the show's 16 winners, 75% of them were white. Ruben Studdard remains the only black male to ever win the show. Studdard won the second season, followed by Fantasia Barrino in season three; that was the only time black artists ever won consecutive seasons.
Jennifer Hudson is still largely remembered as one of the show's most talented contestants, though she didn't win
If there is anyone fans think was robbed of an American Idol win, it's Jennifer Hudson. Hudson is arguably the most talented singer to ever grace the show, yet she didn't make it nearly as far as others who didn't seem to be on the same level musically. She was a contestant on Fantasia Barrino's season, and during Hudson's elimination week, two other black women completed the bottom three, which was highly criticized. MTV once said Hudson's elimination was the most shocking of all time, and the Los Angeles Times named her the third most talented American Idol contestant in 2010, behind Kelly Clarkson and Carrie Underwood.
Some have suggested the show is homophobic as well  
While the show has been criticized for being racist on several occasions, people have also suggested the show is homophobic. Several openly gay contestants were eliminated much earlier in the competition than anyone would have expected, and Ada Vox, a powerhouse vocalist from last season who was Adam by day and drag queen Ada by night, didn't last nearly as long in the competition as anyone would have expected. Vox had a vocal that the show had never seen, yet she didn't resonate well with voters. American Idol has accrued a reputation of not expanding its horizons when it comes to recognizing immense talent.
Check out The Cheat Sheet on Facebook!