'American Idol': Are the Judges Really Friends?
American Idol was a wildly popular singing competition television show, that ran from 2002 until 2016, when it was canceled by Fox. However, ABC picked the show up in 2018,and brought American Idol back to life.
'American Idol' – the original vs the reboot
In the original series, American Idol had three very iconic judges that were mainstays of the program – Paula Abdul, Simon Cowell, and Randy Jackson. There was also a fourth judge throughout the series, although it often changed. A few of the other judges introduced throughout the series included Kia DioGuardi, Ellen DeGeneres, Steven Tyler, Jennifer Lopez, Mariah Carey, Nicki Minaj, and Keith Urban.
Guest judges would also be used for short periods of time (versus an entire season) or for special occasions (like auditions or finals). Just a few of the most notable among these were Shania Twain, LL Cool J, and Gene Simmons. The show was hosted throughout it's duration by Ryan Seacrest, who was joined in the first season by Brian Dunkleman. When Dunkleman did not return for a second season, they decided to continue on with a sole emcee instead of replacing the second.
This ABC reboot of American Idol has switched up the old format just a little by deciding to stick to only three judges. While the original three American Idol judges (Cowell, Jackson, and Abdul) were known to bicker constantly, the new three are said to be great friends. On the show, they may not always agree with each others ideas, but there has been no bickering and a lot of friendly banter. But are the judges really friends, or is this just a front for American Idol?
Are the 'American Idol' judges really friends?
During a recent interview, the judges talked about what happened when the cameras stopped rolling. The current judges are Katy Perry, Luke Bryan, and Lionel Richie … three music geniuses of different genres who apparently get along incredibly well. This information was confirmed by Ryan Seacrest, who was signed on to continue hosting the reboot as he did with the original series.
Ryan Seacrest said, "These three judges are probably the closest we've ever seen." A statement which was agreed to by country singer Luke Bryan, when he said that they just want to "have fun as a group, and perform as a group." Katy Perry confirmed, "when the cameras shut off, we're still the same."
Unrivaled casting by ABC
ABC obviously knew what they were doing when they threw the likes of Perry, Bryan, and Richie together. It isn't only the other cast members (like Seacrest) who see the chemistry between the new judges, but fans. It is a refreshing break from the bickering of former judges. While there is no doubt that drama sells in Hollywood, sometimes audiences just want something a little more wholesome.
It isn't only the friendliness and onstage chemistry that are so great, but also the diverse musical talents that are brought to the table. All three judges are well-known and incredibly popular within their specific genres.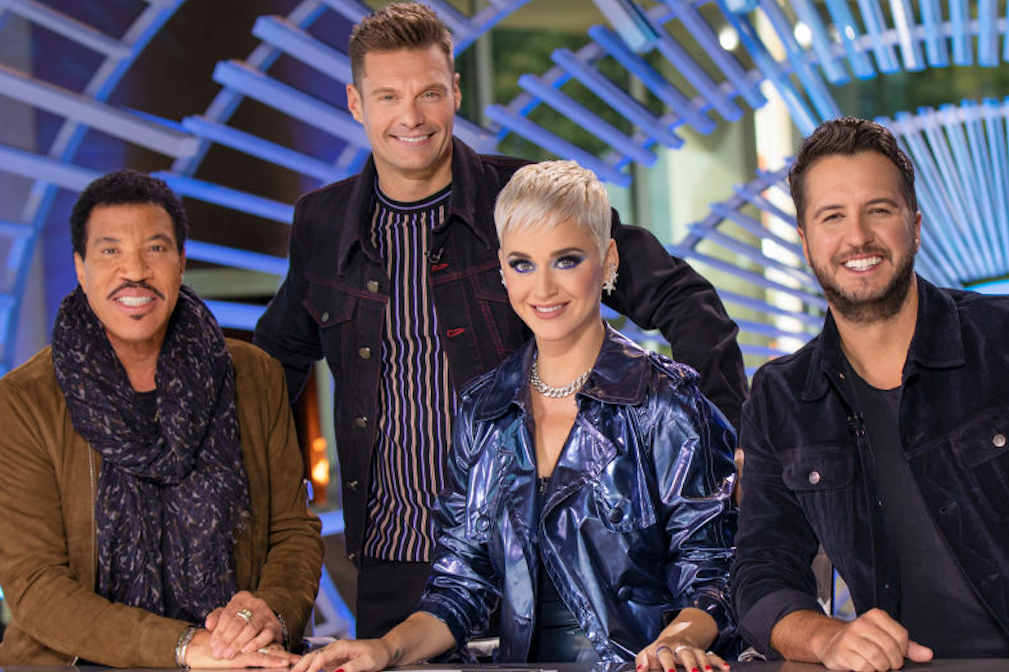 Katy Perry, for example, is a pop diva best known for hit songs like I Kissed A Girl, California Girls, and Roar. Her bubbly personality and trademark eccentric outfits make her instantly recognizable – even for those who don't care for her specific type of music.
Then there is Luke Bryan, who is a well-beloved (and crushed on) country singer with hits like Play it Again, Country Girl, and That's My Kind of Night. He has been one of the most modernly popular country singers, with nearly constant hits playing on local radio stations.
Legend Lionel Richie has performed ballads since the late 1960's, when he first started out with his band The Commodores. His successful multi-decade career has created hits like All Night Long, Lady, and Endless Love.