'American Idol': Why Caleb Lee Hutchinson Was Relieved When He Lost to Maddie Poppe
Caleb Lee Hutchinson was secretly glad to have lost to Maddie Poppe in American Idol Season 16. In a recent interview, the country singer and other Idol runners-up spoke about what it's really like to come in second place. For Hutchinson, second place meant dodging a complicated schedule filled with post-Idol obligations. Here's what he said.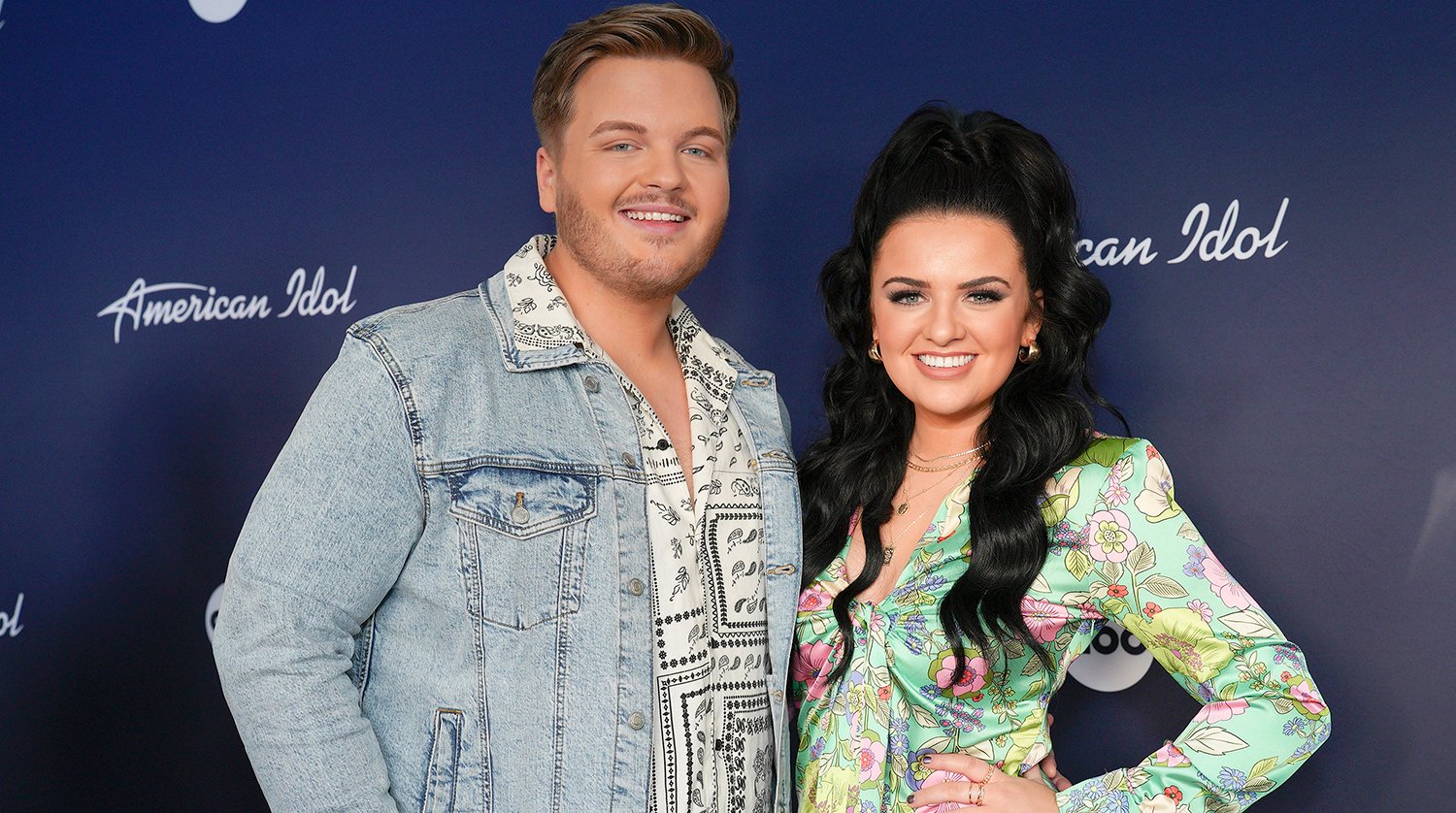 Caleb Lee Hutchinson and Maddie Poppe made it to the finale on 'American Idol' Season 16
Hutchinson and Poppe auditioned for American Idol in 2018, performing for judges Katy Perry, Luke Bryan, and Lionel Richie. The former sang The SteelDrivers' "If It Hadn't Been for Love." Meanwhile, Poppe sang The Muppet Movie's "Rainbow Connection." Both Hutchinson and Poppe received "yesses" from all three judges.
Hutchinson and Poppe remained fan favorites throughout the season and continued to impress the judges. They made it to the finale, along with Gabby Barrett. That night, Hutchinson announced on stage that he and Poppe had started dating; the two sang a sweet duet of Israel Kamakawiwo'ole's "Somewhere Over the Rainbow" before the final results. Then, host Ryan Seacrest announced Poppe as the winner.
After the winner reveal, Hutchinson took to social media to praise his girlfriend.
"MY GIRLFRIEND WON AMERICAN IDOL!!! No one deserved it more than you, babe," he wrote on Twitter with a photo of the couple hugging. "I am honored to know you and even more honored to call you mine. Don't forget about me. I love you."
Caleb Lee Hutchinson said he felt relieved when Maddie Poppe won 'American Idol'
Hutchinson didn't mind coming in second place, but it wasn't just because he was rooting for his girlfriend. Speaking to Insider in June 2022, the "Johnny Cash Heart" singer said he knew how many obligations the winner had after American Idol. That included some "deals with Disney" and "roles" that Poppe "had to play."
"It's not some 'I lost, but I'm going to look good losing' thing. I wanted her to win so bad. I was silently going, 'Thank God it wasn't me," Hutchinson said, adding that he "wouldn't have looked as cute with Mickey Mouse ears."
Caleb Lee Hutchinson had to adjust to life after the singing competition
Hutchinson also spoke about what life was like after American Idol Season 16. It came as a bit of a shock to the singer that so much had changed. He admitted that he had an "army of people" rooting for him in his hometown during the competition. However, afterward, "the Idol stuff died down" because some of his hometown fans only wanted a chance to be on television.
Still, Hutchinson knew he had to watch himself for some time after the show. He went through a "weird transitional phase" where he was hyper-focused on his image.
"Going from no one caring, to a lot of eyes on you and Twitter fingers pointed at you, it was weird," he added.
Fans can catch the latest season of American Idol on Hulu, featuring a reunion episode with Caleb Hutchinson and Maddie Poppe as guests.
RELATED: 'American Idol': Fritz Hager Shuts Down Leah Marlene Dating Rumors — 'She's Like My Sister'