'American Idol' Chip Prank: Relive the Tense Moment Between Luke Bryan's Wife and Katy Perry
'American Idol' Season 20 auditions featured a hilarious and tense moment where Luke Bryan's wife pulled a prank on the judges.
American Idol fans got a taste of the prank war between Luke Bryan and his wife, Caroline Boyer, during season 20's auditions phase. In a tense but hilarious moment, Boyer posed as a crew member and disrupted an audition as much as possible, causing judge Katy Perry to snap. Here's what happened and how Boyer pulled off the American Idol chip prank.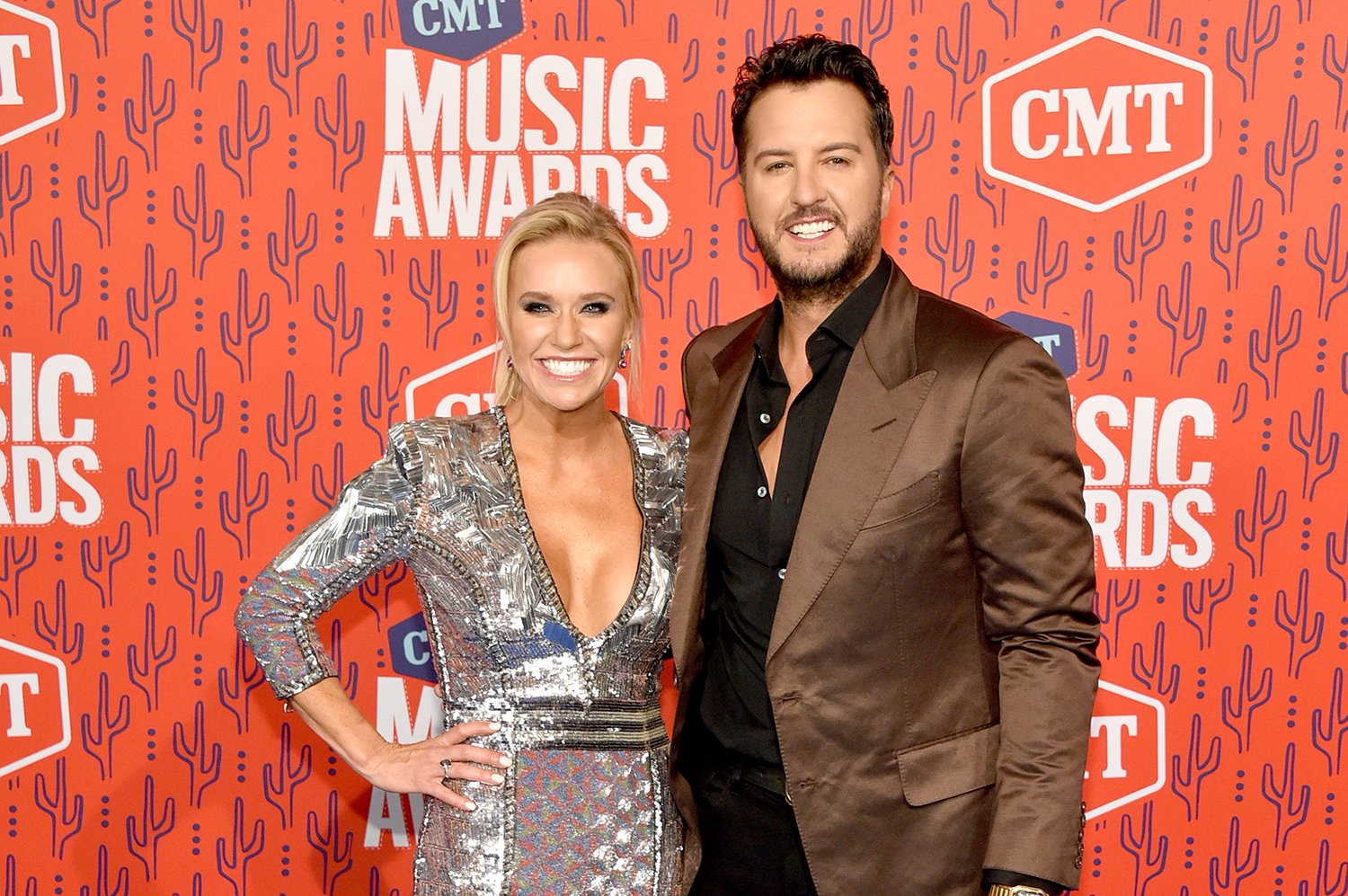 Luke Bryan and his wife have a hilarious history of pranking each other
Fans of Bryan and Boyer's marriage likely know that pranks are a common occurrence in their house. The couple, who have been married for 16 years now, met in college and started their prank war almost immediately. In fact, Bryan revealed to Taste of Country that his best prank on Boyer happened while they attended Georgia Southern University.
"I Vaseline-d her windshield and door handle of her car," he explained. "Imagine you're late to class, and you stick your hand under the handle, and you get Vaseline. And then get in your car. A Vaseline-d windshield is a nightmare. Like, it's a nightmare."
Bryan and Boyer have gone back and forth with their pranks ever since. They often document the jokes on social media, giving fans a good laugh every time. For example, in April 2020, Luke Bryan's wife shared a video of herself hiding in a cabinet to jump out and scare her husband. Meanwhile, that same month, Bryan snuck up behind Boyer in his car and honked at her with a train horn as she rode her bike.
"You never know when [pranks are] going to happen. It's open season around the household," the "One Margarita" singer told Taste of Country.
Luke Bryan's wife posed as an annoying crew member in a tense chip prank on 'American Idol'
Boyer's latest prank on Bryan brought her to American Idol with a bag of potato chips. During the March 21 episode, as seen above, Bryan thought he and fellow judges Lionel Richie and Katy Perry would run through another routine audition. Little did he know what that audition had in store for him.
Things started off a bit unusual as a mysterious stagehand aggressively disinfected the piano. Then, when the American Idol contestant began singing, she was interrupted by the same stagehand's phone alarm going off. As if that wasn't disruptive enough, American Idol's annoying crew member started loudly munching on potato chips.
Fed up with the disrespectful noise, Perry stormed over to the stagehand and confiscated the chips. However, the stagehand then followed Perry back to her seat and snatched the bag back. A commotion ensued as Richie ordered security to remove the stagehand before Perry ripped off the person's disguise to reveal Boyer.
A hilarious behind-the-scenes look revealed how Boyer pulled off the American Idol chip prank. Apparently, Perry had been in on the whole thing, but Richie claimed he had no idea. Even the contestant wasn't a real contestant. In the end, Bryan laughed off the prank and dumped the chips all over Boyer as revenge.
'American Idol' fans loved watching the fake audition
Although the audition started out tense for many viewers, they loved it once they realized it was all a prank. Some fans shared their thoughts on the chip prank on American Idol's YouTube channel.
"This is one of the best pranks Caroline has ever done! I love how Katy just took those chips away from her. So sweet, Caroline & Luke's hug at the end! Can't wait to see if Luke will do a prank back!" one fan commented.
"This was epic. Katy's acting was on point!" another person added.
Some fans expressed relief that Boyer didn't actually interrupt an American Idol audition for a prank.
"I was feeling really bad for her until they told us she wasn't a real contestant. That woulda sucked to take away her moment," one person added.
Meanwhile, some felt bad for whoever had to sweep up the chip mess.
"The real prank is on the person who has to clean up all those chips on the floor," one fan wrote.
New episodes of American Idol air on Sundays and Mondays at 8 p.m. ET on ABC.