'American Idol': Former Finalist Nadia Turner Returns for Her Daughter's Breathtaking Audition
Longtime American Idol fans received a sense of déjà vu on March 20. The penultimate night of season 20 auditions included a young woman named Zaréh, the daughter of former American Idol contestant Nadia Turner. In a sweet full-circle moment, Zaréh surprised her mom by bringing Nadia along to see her impress the judges. Here's a look back at Nadia's own Idol journey, plus her daughter's incredible audition.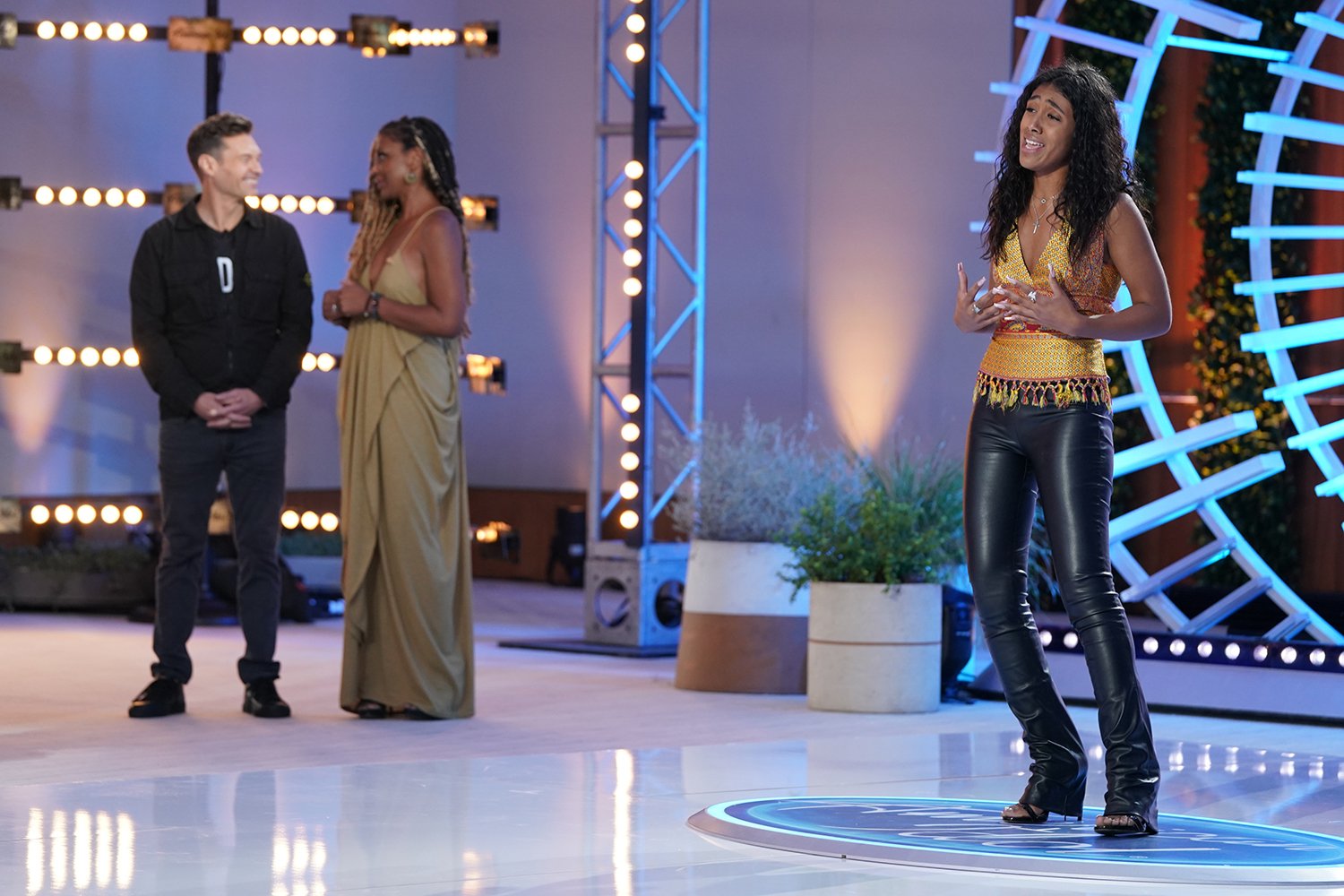 Nadia Turner made it to the Top 8 during 'American Idol' Season 4
Nadia auditioned for American Idol Season 4 in 2005. Back then, Randy Jackson, Paula Abdul, and Simon Cowell served as judges, with singer Brandy Norwood as a guest judge. Nadia impressed all four judges with her rendition of "Until You Come Back to Me."
The rock-soul singer took her talents far in season 4, having made it to the Top 8. Some of her song selections included "Time After Time" and "When I Dream." Her Top 12 performance of "You Don't Have to Say You Love Me" particularly wowed the judges; Cowell memorably called Nadia a "steak" among "hamburgers."
After 'Idol', Turner continued to write music and make TV apperances
After American Idol, Nadia made guest appearances on several talk shows, including The Ellen DeGeneres Show and The Tonight Show with Jay Leno. She also served as a guest host on The View, according to Nadia's website. Nadia has channeled her musical talents for many philanthropic efforts; she performed concerts for charities such as UM Sylvester Cancer Foundation and SOS Children Village.
Some of Nadia's singles include "I Gotta Believe" and "Standing on Love." Additionally, as PR Web notes, she and her writing partner, Nur Nur Cummings, recently helped Zaréh release two songs: "I'm Not Ready for Love" and "You Do Something to Me."
"In writing for Zaréh, we grew stronger as a writing team, and did our best to help develop Zaréh as an artist," Nadia said in a statement.
Nadia Turner's daughter surprised her with an 'American Idol' Season 20 audition
Following in her mother's footsteps, Zaréh came to American Idol wearing the very same top that Nadia wore to her own audition. As seen in the clip above, the 21-year-old singer surprised Nadia by telling her they were heading to a spa day. Of course, Nadia was shocked to instead reunite with longtime Idol host Ryan Seacrest.
For her audition, Zaréh sang "Bust Your Windows." Her impressive vocals immediately brought tears to Nadia's eyes and shocked judges Katy Perry, Lionel Richie, and Luke Bryan. The love and support between the mother-daughter duo even pushed Perry to tears. The "Fireworks" singer called it "the best mother-daughter day ever."
Going on to discuss Zaréh's talent, Bryan called the audition "tremendous." Meanwhile, Perry said Zaréh could become a "real artist." And just like Nadia 17 years ago, Zaréh's going to Hollywood.
New episodes of American Idol premiere on Sunday nights at 8 p.m. ET on ABC.
RELATED: 'American Idol': What Is the Age Limit to Audition? The Answer Keeps Changing