'American Idol' Looking to Make 'History': What Makes Season 21 Different?
After months of wondering when American Idol would return to ABC and usher in a new season of stars-in-the-making, an Instagram post revealed the big news. The ABC series will return for season 21 beginning Feb. 18 and teased "history" would be made. What can fans expect in 2023 that makes the new installment infinitely different from previous seasons?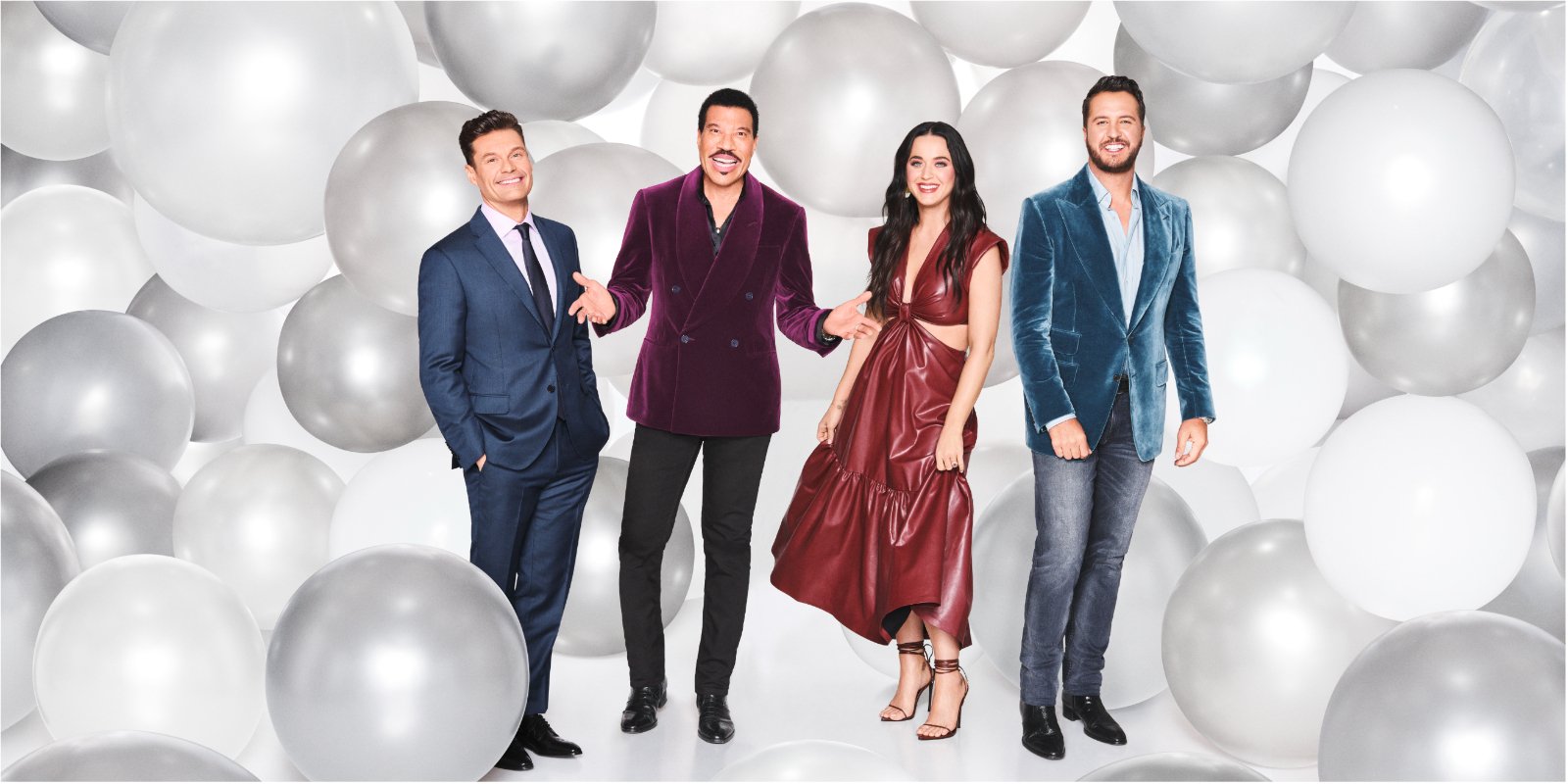 Will the same panel of judges return to 'American Idol'?
A new photo shared by the series on social media confirms Lionel Richie, Katy Perry, and Luke Bryan are returning as judges. Standing together and joined by series host Ryan Seacrest, the panel has been in place since season 16. 
This configuration of judges places the group just behind the original panel of American Idol taskmasters. Simon Cowell, Paula Abdul, and Randy Jackson were together for eight years.
Before its much-heralded return to television on ABC in 2018, American Idol was a mainstay of Fox programming. The series made its debut on the network on June 11, 2002, and ran through Apr. 7, 2016, for 15 seasons. It jumpstarted the career of Kelly Clarkson, Ruben Studdard, Fantasia Barrino, Carrie Underwood, Taylor Hicks, Jordin Sparks, Jennifer Hudson, Kris Allen, and Scotty McCreery, to name a few of its famous alums.
The show teased a "history" making season on social media ahead of its February debut. What will make this installment different than the rest?
What to expect during 'American Idol's' history-making season 21
The show teased its 2023 season with a social media post featuring a May 2022 flashback. Original judges Abdul and Jackson reunited for the singing competition's landmark 20th season. The show's caption read, "we're ready to make more history in our 21st season, premiering Feb. 19!"
Although the series had not yet clarified why they used "history" in the tagline, the show is likely alluding to a more profound series of contestant performances and inspirational stories. Also, as the season unfolds, American Idol could herald the return of some show winners of years past and legendary celebrity mentors. Of course, the show could usher in new weekly features, but that is yet to be determined.
Here's what we know so far. American Idol typically airs 18 episodes, placing the new season to wrap in late May 2023. However, ABC has not yet confirmed this number. Historically, each episode is also available to stream on Hulu the next day.
Each season features alums who help the newbie contestants navigate the competition. While the series has not yet announced which former contestants may be involved in season 21, a Twitter post from Hunter Girl and Noah Thompson could hint at their involvement in mentoring the newest batch of singers.
Already a contestant to watch this season is America's Platinum Ticket winner, North Carolina resident Elijah McCormick, who auditioned for season 21 in Nashville. Fans voted for America's Platinum Ticket at the American Music Awards, which aired in Nov. 2022. This platinum ticket allows McCormick to skip the first day of Hollywood Week.
What will change? What will stay the same during season 21?
The excitement's bubbling up for our Feb. 19 premiere! Drop a ? if you can't wait!! pic.twitter.com/O9RC5XITxH

— American Idol (@AmericanIdol) January 10, 2023
The format of American Idol will remain the same as in past seasons, including Hollywood Week and the Showcase Round, reported Goldderby. As the season unfolds, contestants are eliminated from the competition until the top 24 remain.
Then, American Idol places contestants into different elements of competition, including solo performances, pairings, and celebrity duets, which will change weekly. These switches will challenge contestants to think on thier feet and adapt to different situations as performers.
As the season progresses, contestants will be sent home until the top 12 remain. These are the performers who compete in the season's live shows. These performances, along with viewer votes, will determine whether or not they advance in the competition and make it to the finals. One will be crowned season 21's American Idol winner.
American Idol season 21 debuts Sunday, Feb. 18, beginning at 8 p.m. EST on ABC.