Jennifer Lopez Recalls Meeting Steven Tyler on 'American Idol': 'I'd See a Little Bit of Sadness in Those Eyes'
Jennifer Lopez became an American Idol judge in 2011. Here's what she once said about meeting co-judge Steven Tyler.
Jennifer Lopez said Steven Tyler told her he was 'enamored' with her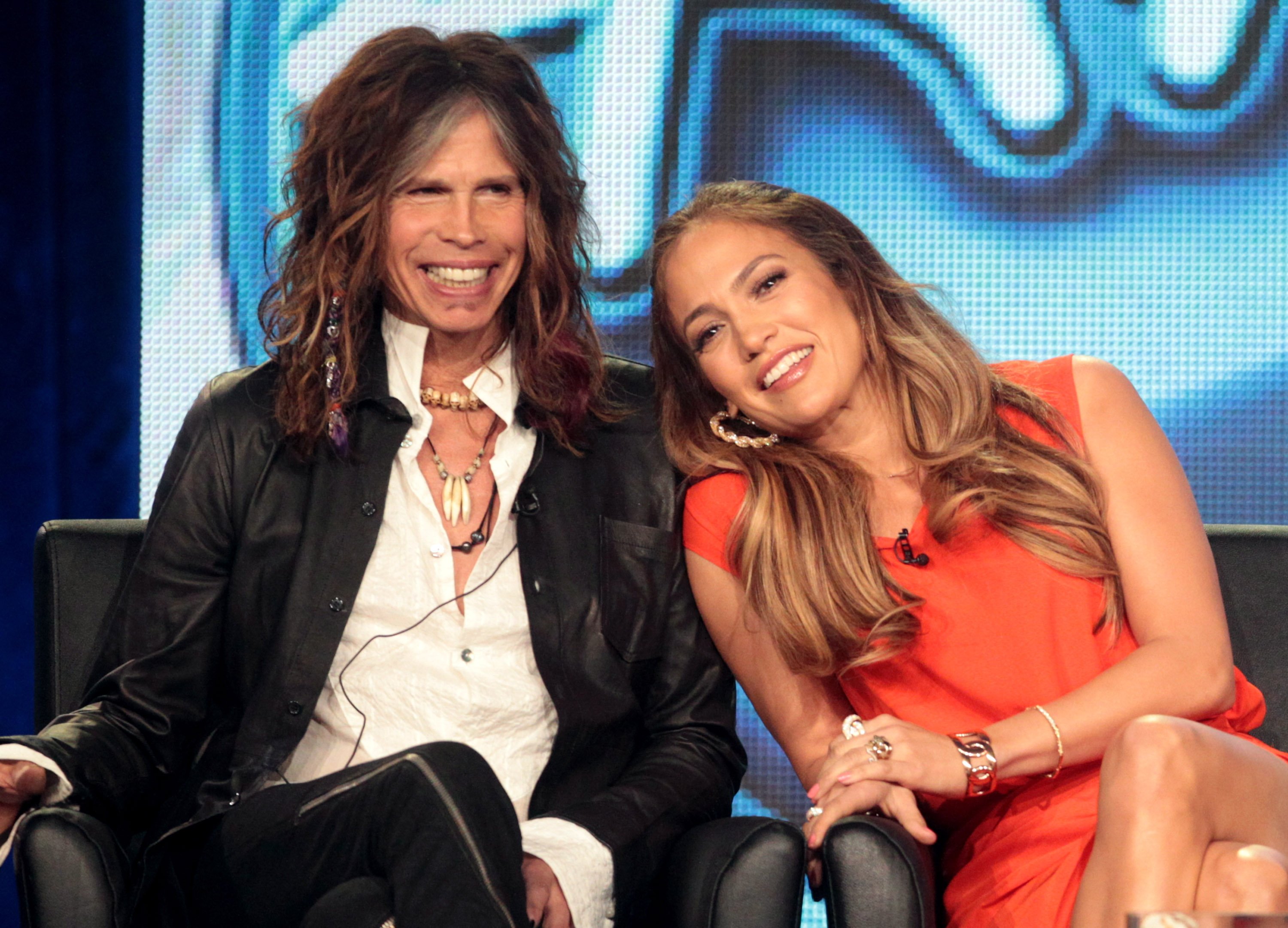 Lopez says Tyler couldn't help but fawn over her. The Aerosmith singer wasn't shy about expressing his love for the star. He freely complimented Lopez and told her how much he admired her.
"When I'd come onto the set, Steven would say, "Jennifer! You look gorgeous—what do you use on your face?" wrote Lopez in her book True Love. "He always wanted to know what makeup I was using, what hair products. He made me laugh so much, always saying, 'You know I'm only asking because I'm so enamored with you; I'm very enamored with you Jennifer,' with that wry smile on his face."
Jennifer Lopez said Steven Tyler was different from his public persona
Tyler is known for being wild and over the top, but Lopez says she saw a different side of him when she was an American Idol judge. According Lopez, he is a soulful man who appears to have experienced deep pain. Although Tyler presents an offbeat look and personality, Lopez says he has a tender side.
"Steven was nothing like what you'd think," wrote Lopez. "People think he's this skinny, crazy rocker, with that larger-than-life mouth and the wild clothes. But he's so deep, so soulful. When you look into his eyes, he's like a little wounded bird."
Lopez says his eyes seem to hold a lot of pain and sadness. She saw someone who seems to have gone through a lot of difficult times but still desires to form meaningful connections.
"He likes to lock eyes in that un-self-conscious way of someone who loves to connect with people," she continued. "He'd look at me and I'd see a little bit of sadness in those eyes, a little bit of pain in a way that made me know, 'Yeah, that guy has lived. He had a soulfulness; he was a good person. You could see it."
Jennifer Lopez says she left 'American Idol' because of Steven Tyler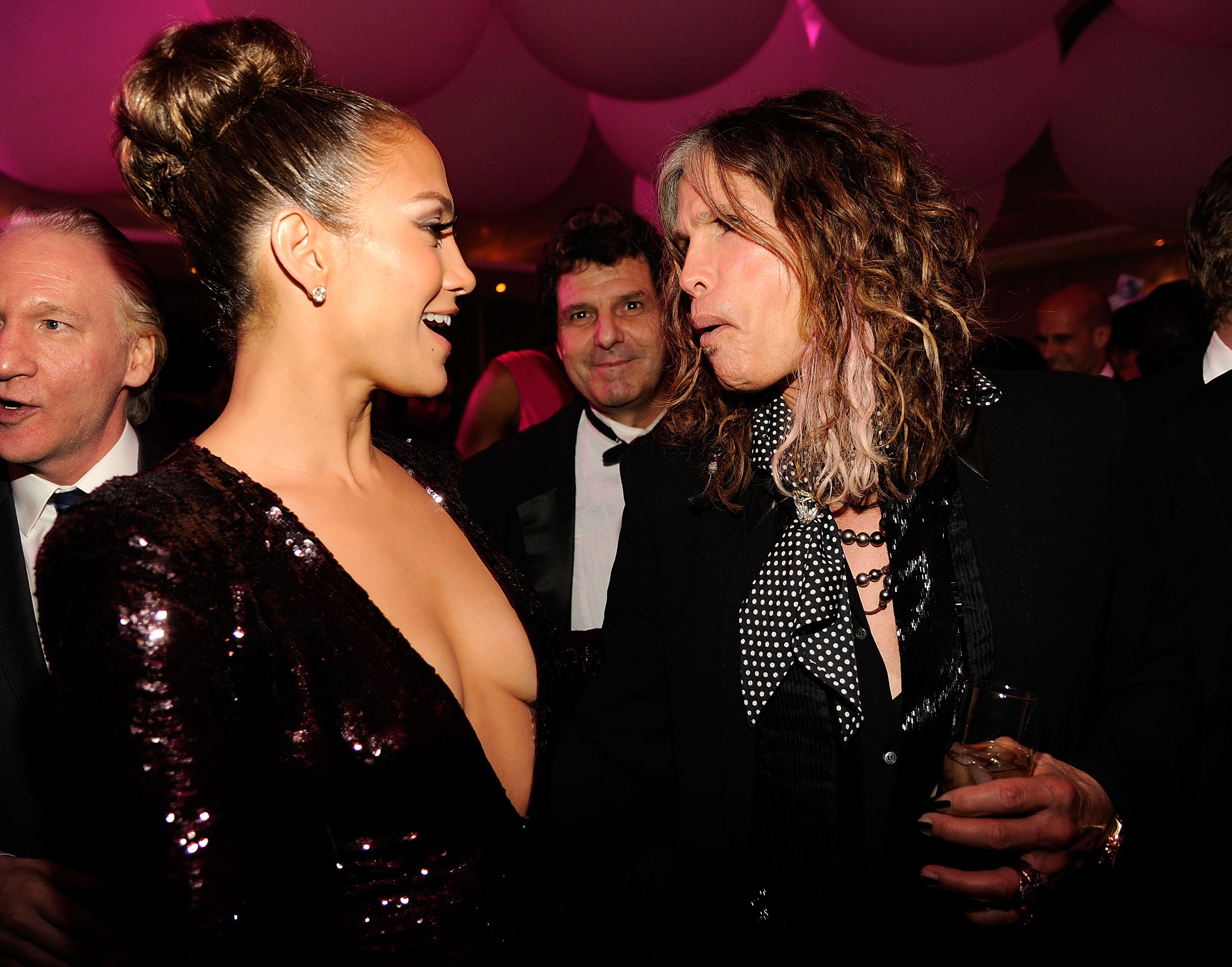 Tyler and Lopez grew close during their time as American Idol hosts. According to ABC News, Lopez exited the show in 2012 because Tyler was leaving (she later returned for seasons 14 and 15). "We had magic," Lopez told ABC News' Amy Robach. "I don't know, with him gone, it might be a different." She suggested Bono or Mick Jagger as a replacement for Tyler.
Lopez told Robach leaving the show was a tough decision for her to make. She says the show reminded her of who she was as an artist. "It got me back in touch with who I was, watching the contestants and singers," said Lopez. "That's why it's hard to walk away."

Follow Sheiresa Ngo on Twitter.