'American Idol' Judge Lionel Richie on His Close Friendship With Luke Bryan and Katy Perry: 'We Trust Each Other'
American Idol judge Lionel Richie has become great friends with Katy Perry and Luke Brian. He says they have built a strong trust.
American Idol returns for its 20th season. Lionel Richie spoke about the close friendship with Luke Bryan and Katy Perry that have developed over the years. Here's what he had to say.
Good Morning America host Robin Roberts started off the interview by congratulating Richie, who was nominated for induction into the Rock & Roll Hall of Fame. Richie said he's happy to simply still be alive.
"All I just wanted to be was alive and in living color," says Richie. "That's the most important thing. What an honor. And I tell you, I've been kind of waiting for this one. It's one of those big ones that goes bing, I'm in the business."
Lionel Richie on the chemistry between the 'American Idol' judges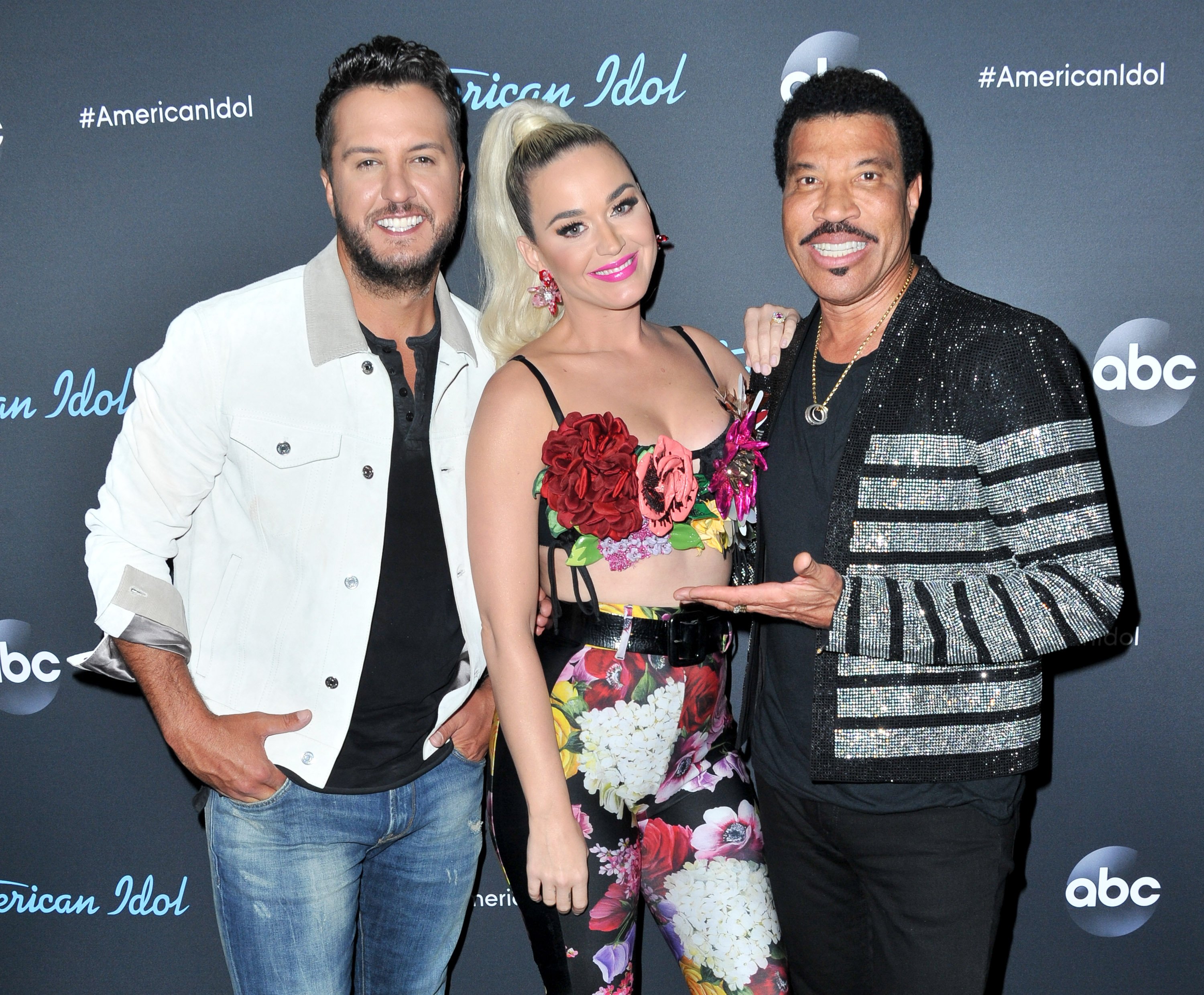 Richie says the chemistry among him, Luke Bryan, and Katy Perry has gotten better over the years. At first, he didn't know how Bryan and Perry would get along, but his concerns were put to rest after they met.
"When we first got in, Luke didn't know Katy. I knew Luke but I was wondering whether that little chemistry was going to work," says Richie. "Honestly, 15 seconds after they met, they were old friends."
Richie says with time the judges have gotten closer, and they know each other very well. He says they're all on the same wavelength when it comes to choosing who will be a good fit for American Idol.
"But over the years now, we trust each other to the point of we kind of know what we're thinking, where we're going with this," says Richie. "And then we're finding talent where we can challenge ourselves because we now play with, 'That was great for last year but not great for this year. Bump it up a little bit; keep it going."
Luke Bryan on the 'American Idol' chemistry
Bryan agrees that all three of them get along well. However, he says he knows when to pull back when it comes to joking around. He's comfortable with Perry and Richie, but he's aware that there's a line he shouldn't cross, and he shouldn't get too comfortable.
"The more comfortable we get we know how far we can take joking with one another. I think the fans at home really want to see us having fun. They want to feel that we're enjoying the moment, too. It's so fun sitting at that judging table because you never know if the next Jennifer Hudson is going to walk in or the next Carrie Underwood."
Lionel Richie says it isn't necessary to win 'American Idol' to become a star
Richie has an important message for American Idol contestants. He tells them not to be discouraged if they don't make it to the top.
"Jennifer Hudson was thrown off at number nine," says Richie. "So, it's not about [being] number one. What we try to tell these kids is, it's not about any numbers; you can make a career once you get to 20. From 20 on, you've got a shot at this."
RELATED: Jennifer Lopez Says the 'American Idol' Finale Performance with Marc Anthony Was a Sacrifice
Follow Sheiresa Ngo on Twitter.