'American Idol': Katy Perry Breaks Down in Tears Talking About Motherhood — 'It's Pure Love'
Katy Perry got emotional during 'American Idol' as she discussed motherhood with moms-to-be Haley Slaton and Sam Moss.
Katy Perry's journey with motherhood has done wonders for her self-confidence. The pop star got emotional during the April 3 episode of American Idol as she worked with moms-to-be Haley Slaton and Sam Moss, who partnered up for a duet at Hollywood Week. Looking back at her own experience with becoming a mom, Perry said she never felt a "pure love" like her daughter's.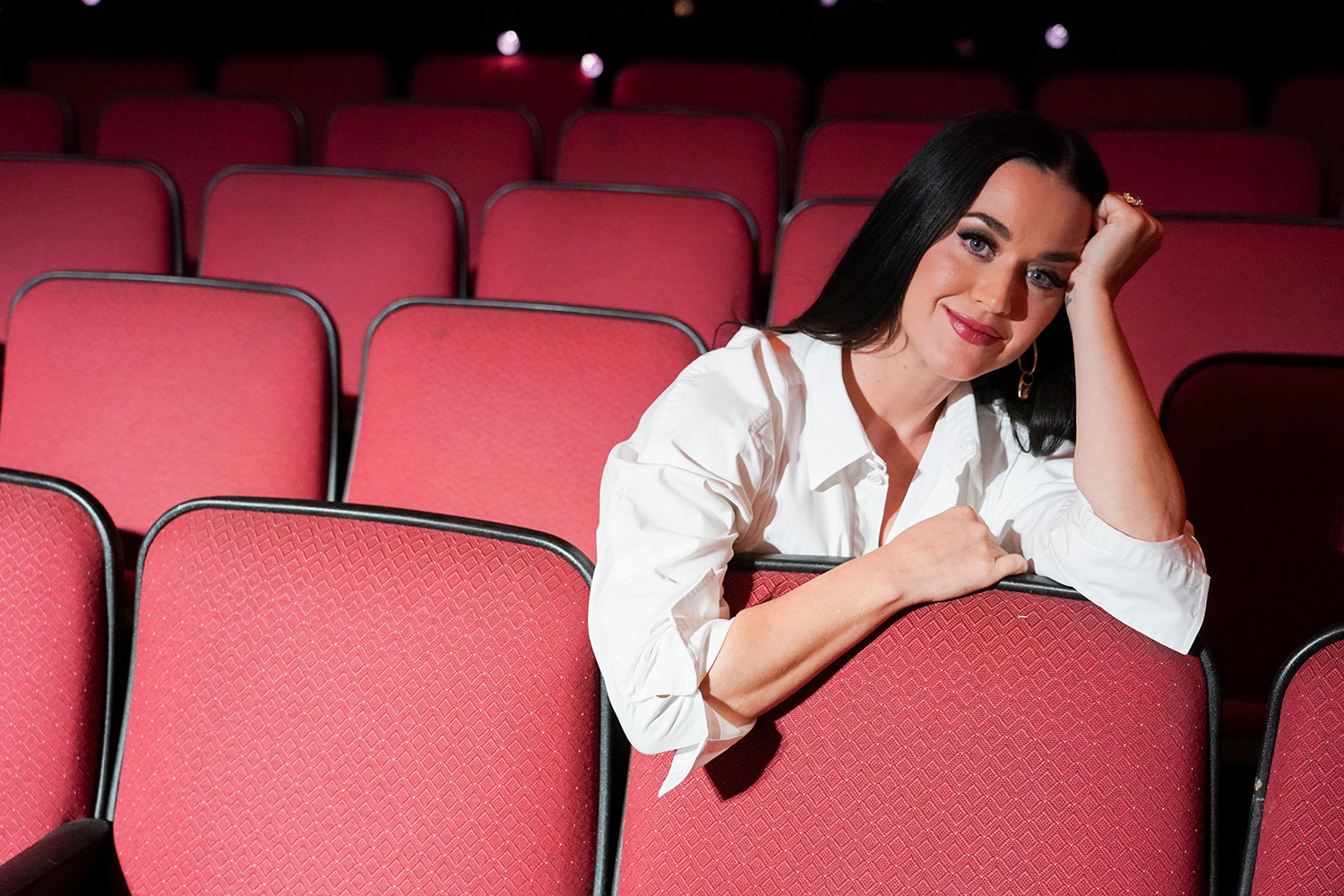 Katy Perry welcomed her first child with Orlando Bloom in August 2020
Perry and her fiancé, actor Orlando Bloom, introduced their daughter, Daisy Dove Bloom, to the world on Aug. 26, 2020. They announced the news via a statement through UNICEF, for which Bloom and Perry both serve as Global Ambassadors. The couple used Daisy's arrival to raise awareness for the organization and gather donations for mothers and newborns in need.
"We are floating with love and wonder from the safe and healthy arrival of our daughter," the statement read, in part. "But we know we're the lucky ones, and not everyone can have a birthing experience as peaceful as ours was."
Daisy marks Perry's first child, but not Bloom's. He shares an 11-year-old son, Flynn, with ex-wife Miranda Kerr. During an appearance on The Ellen DeGeneres Show in 2019, Perry admitted that being around Flynn "matured" her.
"We have to be out the door at 7:30 to be there at 8:15, and we cannot be late," she said. "I used to not wake up till, like, 11 a.m., and now I'm in bed like a normal person at 10 p.m., just like falling asleep. I guess this has definitely matured me."
Katy Perry got emotional on 'American Idol' while discussing motherhood and self-confidence
Although she's still a fairly new mom herself, Perry got the chance to impart some motherhood wisdom to two expectant mothers on American Idol. Haley Slaton, who was eight months pregnant during Hollywood Week, and Sam Moss, who had just announced her pregnancy, turned to Perry for advice on self-confidence. The "California Gurls" singer broke down in tears, as seen above.
"My lifelong thing is like, I'm never enough. And then I had my baby," she said. "And I had all the love that I never felt like I ever had. It was like, 'There it is!' I don't need anyone's validation anymore. I'm gonna do it because I love it, but it's like, it's pure love."
Later, after Haley and Sam performed "Dancing On My Own" together, Perry reminded the singers that their feelings were real even with "raging hormones." She told Sam that she recognized her growing self-confidence, which helped the singer get to the next round. And although she sent Haley home, Perry told her she knew she would soon become a great mother.
Becoming a mom was 'everything' Perry was looking for
Perry has opened up about motherhood many times since she and Bloom welcomed their daughter. A common theme in her statements is "unconditional love." Speaking to fashion magazine L'Officiel in June 2021, for example, she said motherhood gave her the love she always wanted.
"When you have a child, you have someone who looks at you and doesn't know anything on your resume, doesn't know anything about your bank account, doesn't know anything, doesn't care, and just loves you," Perry said. "Unconditional love. It's just … everything I think I was looking for."
Katy Perry's fans can watch the superstar mama on American Idol, which airs on Sundays and Mondays at 8 p.m. on ABC.