'American Idol': Katy Perry Needs 'Extra Therapy' After Awkward Mention of Her Ex, John Mayer
Katy Perry hid under the judges' table and asked for 'extra therapy' during 'American Idol' on Monday after a contestant sang a John Mayer song.
John Mayer is still a bit of a sore spot for Katy Perry, as American Idol fans learned on Monday, April 25. She and fellow judges Lionel Richie and Luke Bryan were engaged in a friendly competition to see how many contestants would choose to perform songs suggested by them. However, things got a little awkward when Noah Thompson thought Perry submitted one of Mayer's songs, presumably not knowing that Mayer and Perry once dated. The moment made Perry dive under the judge's table and ask for "extra therapy" this week.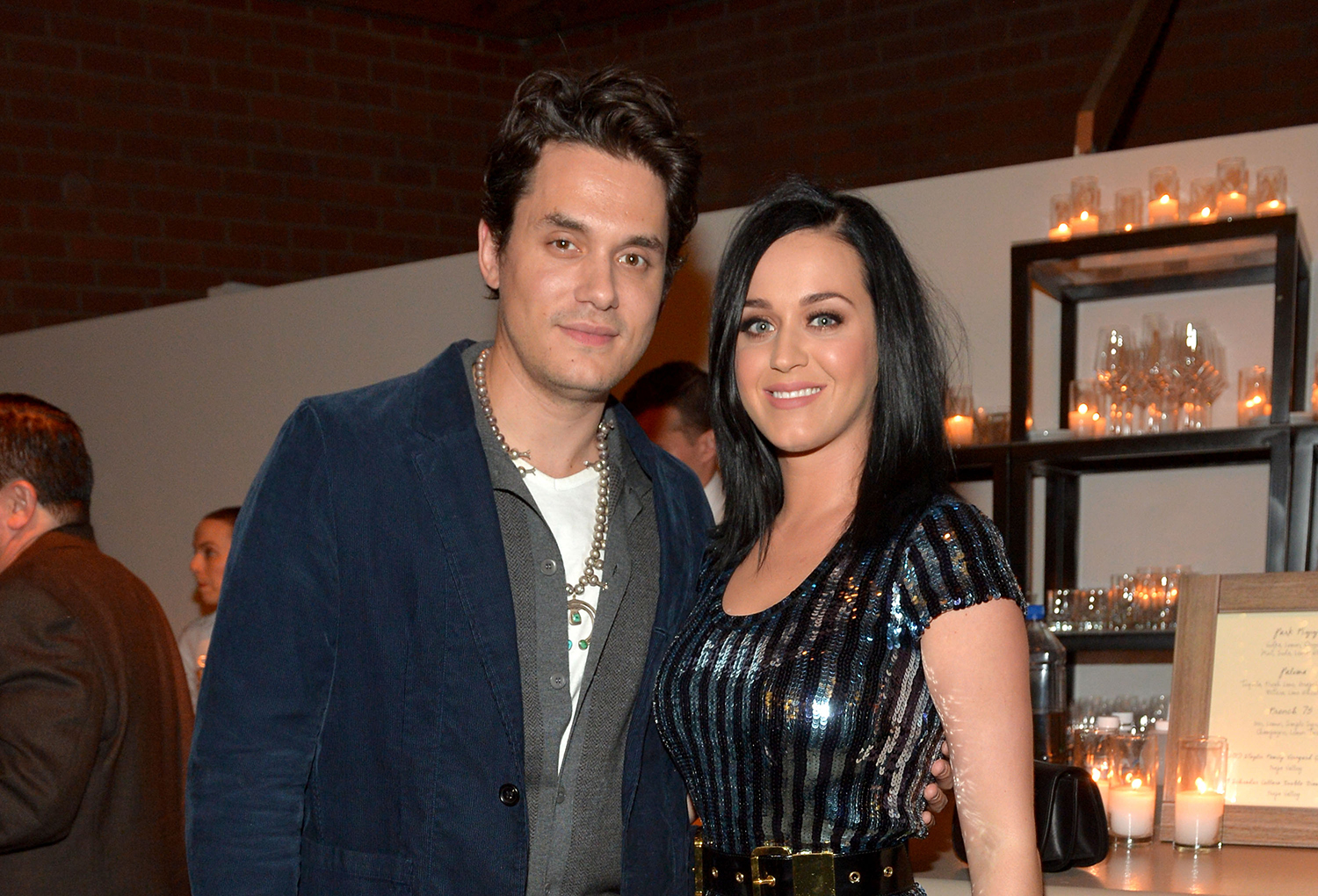 When did Katy Perry and John Mayer date?
Perry and Mayer's on-off relationship began in 2012, not long after she divorced actor Russel Brand. The two were frequently spotted out together over the course of the next year and a half. Perry and Mayer split up a few times, often citing busy schedules as the reason, but they found their way back to each other. Then, in 2014, the couple broke up once again.
Even after their breakup, Perry couldn't help but gush over Mayer. Speaking to Vogue in 2013, during one of the couple's off periods, the "California Gurls" singer said she was still "madly in love" with Mayer.
"All I can say about that relationship is that he's got a beautiful mind," she explained. "Beautiful mind, tortured soul. I do have to figure out why I am attracted to these broken birds."
Of course, the two musicians have also written songs about each other. As Glamour notes, Perry admitted in the past to writing "Unconditionally" and "Roar" about Mayer. Meanwhile, Mayer said Perry inspired him to create "Still Feel Like Your Man." Mayer and Perry even collaborated on a track together, "Who You Love," for Mayer's album Paradise Valley in 2013.
Katy Perry responded hilariously to an 'American Idol' contestant thinking she chose a John Mayer song for him
Perry is now happily married to Orlando Bloom, and the two share a daughter. However, she still felt uncomfortable when Mayer came up in conversation during American Idol on Monday. The judges had been playing Judge's Song Contest, where each judge anonymously submitted songs for the Top 11 Idol contestants to choose from. Then, whoever submitted the song a contestant sang on stage earned a point.
The judges offered Noah Thompson two John Mayer tunes, "Heartbreak Warfare" and "Bigger Than My Body," as well as John Denver's "Take Me Home, Country Roads." Noah opted to perform "Heartbreak Warfare." When it came time to guess which judge suggested the tune, Thompson innocently thought it was Perry. Her reaction was priceless.
"Noah, I feel like maybe you should Wikipedia me," Perry said, revealing she chose the John Denver song. "I can't talk anymore!"
Perry then threw herself under the judge's table for a few moments before joking that Lionel Richie and Luke Bryan sabotaged her. When the singer emerged from her hiding spot, she said she needed an "extra hour of therapy." However, she did compliment Thompson on his performance and quickly recovered from the awkward moment.
Mayer looked back on his collaboration with Perry earlier this year
Thankfully, there seems to be no animosity between Perry and Mayer, at least on Mayer's side of things. Earlier in 2022, he reflected on "Who You Love" and complimented Perry's voice on the track.
"I think it ages pretty well. I think it's a very sweet song," he said on Backstage with Andy Cohen, per E! News. "I think that song is great, and I think Katy sounds great on it."
Mayer also said he'd enjoy working with an ex again on another track, although he didn't specifically mention Perry.
"What could be more fertile ground for a song or energy between two singers?" he asked.
New episodes of American Idol air on Sundays and Mondays at 8 p.m. ET on ABC.