'American Idol': Katy Perry Is Not Inviting Her Fellow Judges to Her Wedding. Here's Why
Katy Perry is well on her way to planning her dream wedding. Ever since she and Orlando Bloom got engaged, people have been wanting to know all of the details of their upcoming nuptials. Now, Perry has revealed two people who won't be on her guest list. And her reasoning behind the snub might surprise you.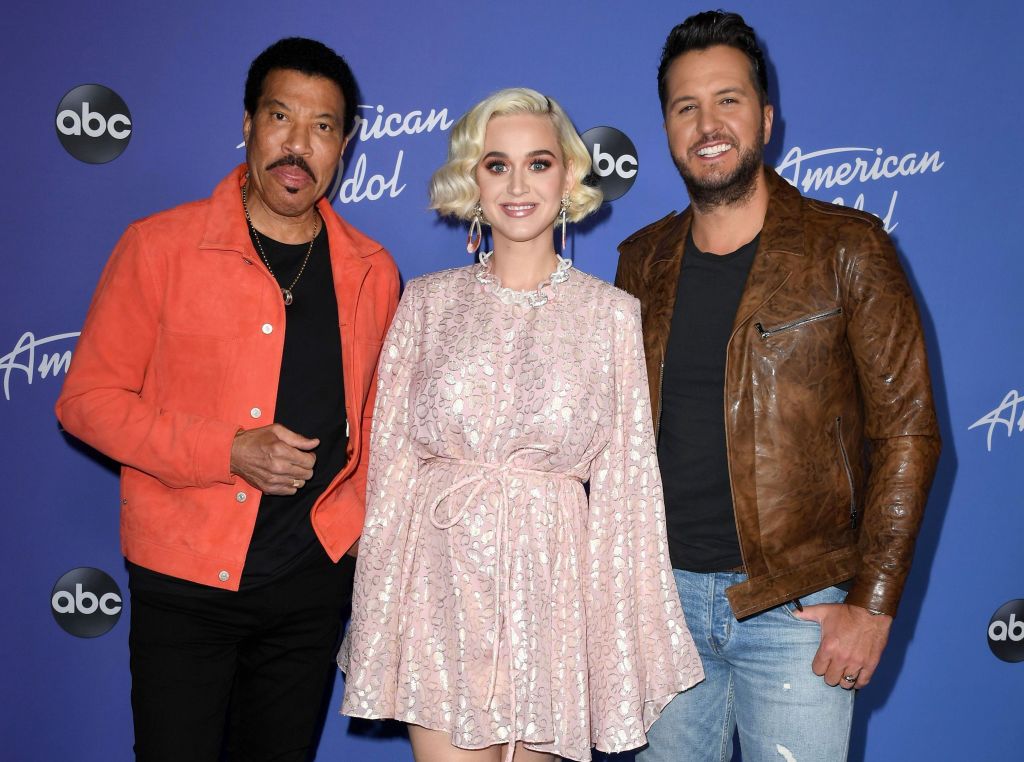 How did Katy Perry and Orlando Bloom meet?
The pair met four years ago when Bloom took an In-N-Out Burger off of Perry's table at the Golden Globes.
"He stole one off of my table. I was sitting with Denzel Washington and he took it," Perry said on Jimmy Kimmel Live! 
The moment gave Perry a chance to talk to Bloom later.
"Then later I was at a party and I was like 'how are those onions resting on your molars?' and he was like 'I like you."
Orlando Bloom's proposal
What better day to ask someone to spend the rest of their life with you than on Valentine's Day? Last year on the day of love, Bloom popped the question.
"We went to dinner and I thought we were going to go see some art after dinner, but we pulled up to a helicopter," she said of the night. "But it was really sweet."
"Actually, the funny part is we had champagne in the helicopter and the box was in his pocket and he had written down everything he wanted to say in a note," she said.
But things did not go to plan.
"He was going to pull it out while I'm reading it, so I'm reading it but I'm hearing the champagne is like broken, the bottle's everywhere. I'm still looking at the note but he's pulling out this box that's too big for his coat pocket and it rips his coat pocket and his elbow goes into the champagne."
"He did so well," she continued.
Why Luke Brian and Lionel Richie aren't invited
Different coworkers have different relationships with one another. Sometimes coworkers can become close friends and other times, the relationship remains all business.
Perry recently revealed to Jimmy Kimmel on the Feb. 19 episode of the show that her American Idol coworkers Luke Bryan and Lionel Richie aren't invited to her wedding.
"I can't afford them," she said.
"I call myself a 'bride-chilla.' I'm kinda chill," she continued. "But I am one of those girls where I got engaged Feb. 14 and I booked the place Feb. 19. I took it very seriously."
Kimmel then asked if Richie or Bryan would be performing at her wedding.
"Like I said, I can't afford them!" she said. "Look, they have a lot of work to do while I'm out getting married again."
But, obviously, the interview was awkward as both Richie and Bryan were sitting right there with Perry.
"It's gonna be a small wedding!" Perry said to make things better.
"Lionel and I, we've been dropping hints and this solidified [it]," Bryan said.
"The reason I don't think she needs me there is you only need one preacher, you can't have two," Richie said.
Though it's certainly strange that Perry isn't inviting either Idol judge to her wedding, there doesn't seem to be any hard feelings between any of them.