'American Idol': 18-Year-Old Kelsie Dolin Breaks Judges', Fans' Hearts With Powerful Audition
Kelsie Dolin tugged at the heartstrings of 'American Idol' viewers everywhere with her touching story and surprisingly powerful voice.
There wasn't a dry eye in the house when Kelsie Dolin appeared on American Idol on Sunday night. The 18-year-old singer came to the singing competition with a touching story and a somewhat shy voice. However, with some encouragement from judges Katy Perry, Lionel Richie, and Luke Bryan, Kelsie showed off just how powerful she could be. And her power brought many people to tears.
[Spoiler alert: The following story contains spoilers for American Idol Season 20 Episode 2.]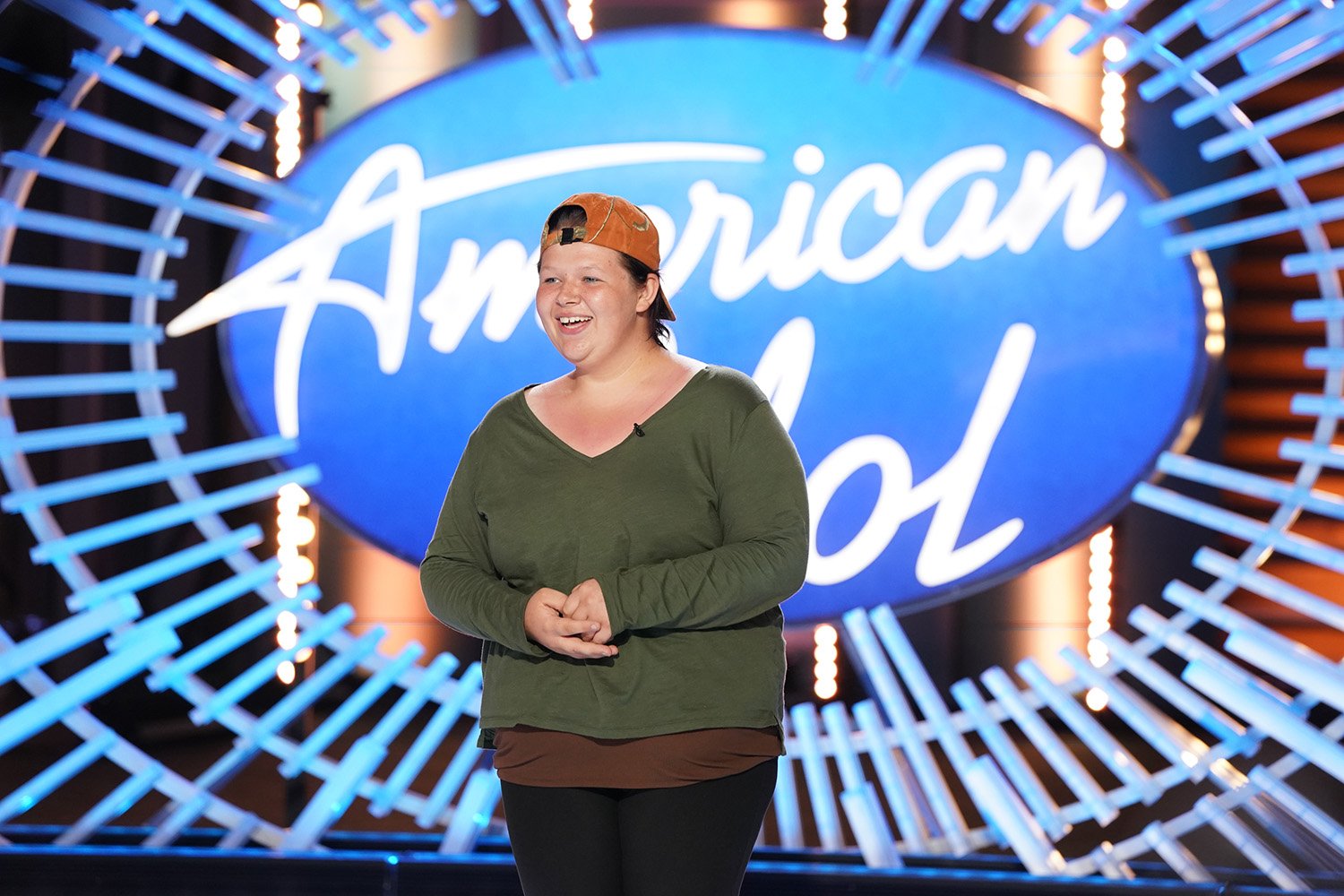 Who is 'American Idol' contestant Kelsie Dolin?
Kelsie hails from Boon County, West Virginia, a town she compared to the Boondocks — "there ain't nothin' there," she said. The teen revealed that she and her sister were raised by their grandparents after her sister was born addicted to opiates.
Unfortunately, Kelsie's grandmother died of coronavirus (COVID-19) in 2021. However, she had always encouraged Kelsie to move out of her comfort zone and show off her voice. Kelsie admitted that she never followed her grandmother's advice to sing in public, but a persistent online ad for American Idol convinced her to finally give it a shot.
"I thought it was [my grandmother] telling me to, I don't know, sign up for it," Kelsie told the judges.
Although Kelsie still found it challenging to step out of her comfort zone, she wanted to make her grandmother proud with her audition, seen below.
"She is 100 percent here with me," the singer said.
Kelsie Dolin's audition brought Lionel Richie to tears
Kelsie initially performed Kelly Clarkson's "Piece by Piece," which helped her break through her fear of performing. However, the judges wanted something more powerful, so she took another shot with Adele's "When We Were Young."
Katy Perry pushed Kelsie to sing louder and more confidently. Finally, she belted out the song's high notes, which moved Lionel Ritchie to tears. When the performance ended, Perry gave Kelsie a standing ovation.
"Hey, do you know how many bad notes you hit on that last song?" Luke Bryan asked. "Zero. We are so emotional and so overcome because you've been sitting down in West Virginia, and you have this pure, beautiful voice that's never been challenged, never been pushed. It's never been lifted and loved on."
Ritchie added that Kelsie was one of the only people to ever break him during an audition, and Perry said Kelsie is special. The judges promised to bolster Kelsie as they sent her to Hollywood.
"You take that cute giggle with you all the way to Hollywood," Bryan added.
'American Idol' fans showed love for Kelsie Dolin and her touching story on Twitter
Kelsie's audition moved more than just the judges. On Twitter, viewers across America expressed how emotional they felt watching Kelsie sing. Many people can't wait to see the young star move forward with her talent.
"Kelsie Dolin is exactly the kind of contestant I love. She's literally clueless [about] how good she is and how good she can be. True definition of a diamond in the rough," one user wrote.
"Kelsie Dolin made me ugly cry. What an amazing, undiscovered talent," another person added. "Don't mess her voice up. She is perfect."
"Y'all wanna see what it looks like when a flower begins to grow through the crack in a sidewalk?" one user said with a link to Kelsie's audition video. "Watch this."
New episodes of American Idol Season 20 premiere every Sunday night at 8 p.m. ET. Stay tuned to Showbiz Cheat Sheet for more updates.