'American Idol': Kelsie Dolin Receives Standing Ovation From Fellow Singers After Nerve-Wracking Hollywood Week Solo
'American Idol' contestant Kelsie Dolin has trouble shaking off her nerves during Hollywood Week, but she received endless support from her peers.
Fan-favorite American Idol contestant Kelsie Dolin has once again surprised viewers with her talent during Hollywood Week. The teen singer from West Virginia nearly let her nerves take over in her solo performance, but she powered through with heartwarming encouragement from fans, her mentor, the judges, and even fellow American Idol contestants. Check out Kelsie's solo below.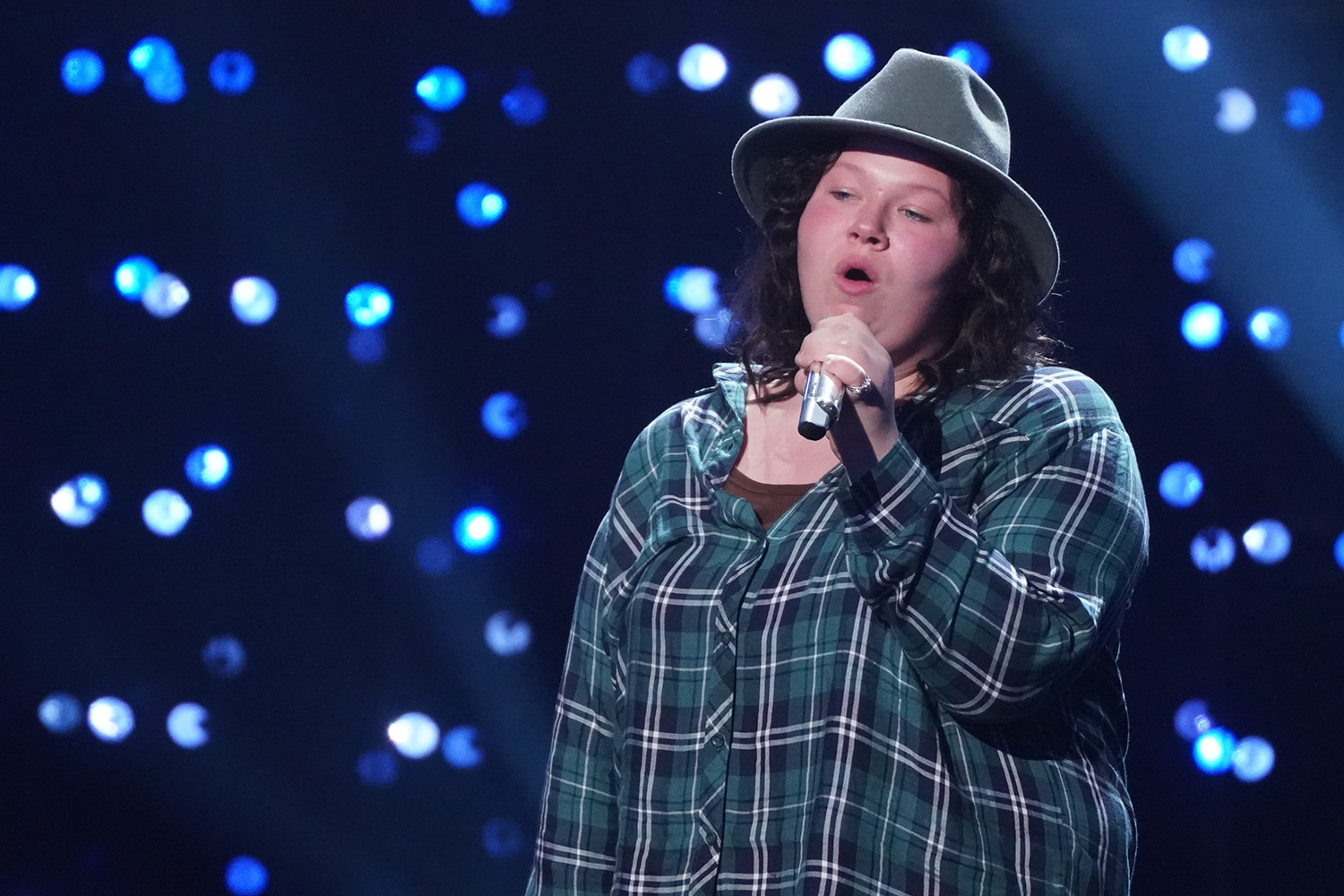 Kelsie Dolin made the 'American Idol' judges and fans cry with her audition
Many fans were immediately drawn to Kelsie during the American Idol Season 20 auditions phase. The Boon County, West Virginia, native hadn't done any public singing before, but she wanted to honor her late grandmother's wishes for Kelsie to show off her voice.
Kelsie's audition made many viewers emotional, as well as judges Katy Perry, Lionel Richie, and Luke Bryan. She sang Kelly Clarkson's "Piece by Piece" and Adele's "When We Were Young," both of which helped Kelsie come out of her shell. The performances blew Katy, Lionel, and Luke away. Luke couldn't believe Kelsie's incredible voice had never been "challenged" or "lifted up" before.
Hollywood Week made Kelsie Dolin feel 'terrified,' but she powered through
After nailing her audition, it came time for Kelsie to showcase her talent on a bigger stage in front of not only the judges, but also her fellow Idol singers. The 18-year old admitted that she didn't feel very confident because she was often "pushed to the back burner" and left unnoticed.
"At Thanksgiving, when you have turkey or mac and cheese, I guess other people are the main things, and I'd be the mashed potatoes. No one really pays attention to 'em," she said before going on stage.
Kelsie also said she felt "terrified" by her solo act. Thankfully, she didn't have to prepare for it alone — guest mentor Lauren Alaina, the runner-up on American Idol Season 10, reminded Kelsie that she could do this.
"I know it's intimidating," Lauren said. "However, this show was created for Kelsies. You are what American Idol is all about. This is your moment."
Kelsie took to the stage to perform Lainey Wilson's "Things a Man Oughta Know." Her hand was shaking, and she had trouble starting, but Katy, Lionel, and Luke reminded her that she was OK.
As she started singing, the judges and spectators encouraged her to keep going and show off her talent. Finally, once she finished the tune, the entire theater gave a standing ovation. And Kelsie's wave of confidence paid off — she was among the first artists to make it through to the next round.
'American Idol' fans on Twitter showed their support for Kelsie
Kelsie received encouragement from across the nation as fans took to Twitter to show their support. Many told Kelsie they were proud of her, they loved her, and that she could do it.
"Kelsie, I love the mash potatoes on Thanksgiving! The best part! You killed that honey!" one fan wrote.
"Kelsie Dolin has my heart. Her audition proves she has a huge, beautiful voice inside her. Now she just needs the confidence to let it out. Rooting for her so hard!" another viewer added.
On Sunday, April 3, Kelsie and her fellow contestants will take on Hollywood Week's Duets Challenge. Fans will have to wait and see whom the judges pair the young singer with in the next round.
American Idol airs Sundays and Mondays at 8 p.m. ET on ABC. Stay tuned to Showbiz Cheat Sheet for more updates.