'American Idol': Who Is Kenedi Anderson's Dad, the Famous Football Coach?
'American Idol' contestant Kenedi Anderson wowed the judges with her audition, and wowed many sports fans with a mention of her famous dad.
American Idol Season 20 has already seen a few auditions from relatives of famous faces. First, there was Aretha Franklin's granddaughter, Grace, whose talent caused a rift between judges Lionel Richie and Katy Perry. Then, in the second episode, many sports fans recognized young American Idol contestant Kenedi Anderson because of her dad, a former football player turned coach. So, who is Kenedi Anderson's father?
[Spoiler alert: The following story contains spoilers for American Idol Season 20 Episode 2.]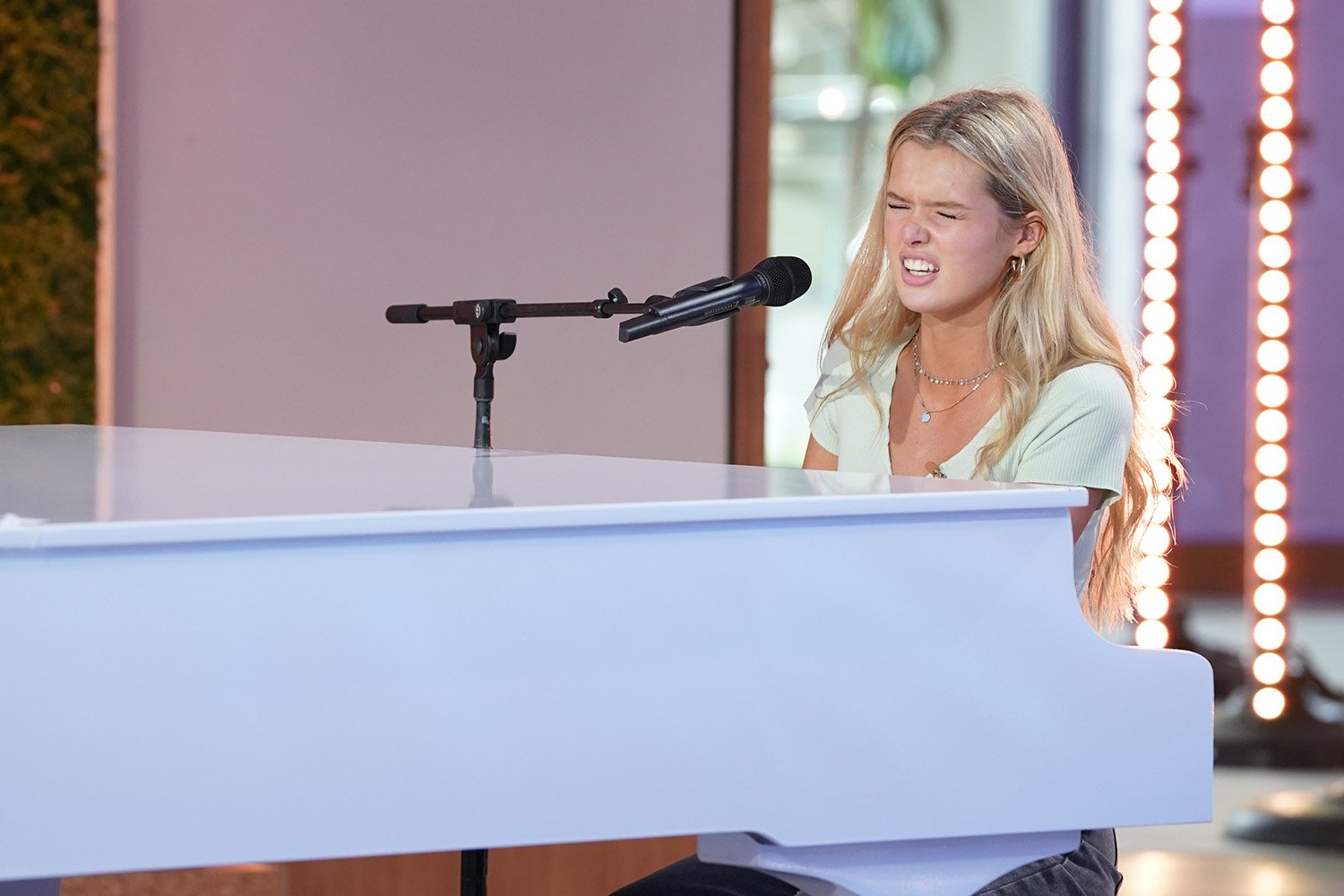 Kenedi Anderson wowed the 'American Idol' judges with her performance of 'Applause'
Kenedi, 17, took to her audition with a slow piano rendition of Lady Gaga's "Applause." The unique and moving performance brought a smile to Perry's face as Kenedi showed off her incredible vocal range. Meanwhile, judge Luke Bryan danced with joy. The performance ended with a standing ovation from all three judges. Then, Richie insisted that Kenedi give him backstage passes to the shows she would inevitably host later in life.
Perry announced that she was officially a big fan of Kenedi's. However, the coach did admit to feeling "threatened" by her talent.
"They're younger, they're skinnier, they're prettier! They sing really good," Perry joked through fake tears before getting serious with Kenedi. "I don't know how you haven't been recruited."
"You're a five-star recruit," Bryan added. "I believe you might be the biggest star we've ever seen."
Many fans recognized Kenedi Anderson for her dad, football coach Justin Anderson
When she entered her audition, the Crozet, Virginia, resident revealed that she's moved between towns for years because of her father's job "in the football industry." Although Kenedi didn't say her dad's name, many viewers likely recognized Justin Anderson in some American Idol clips of the family spending time together. The singer added that most of her family is athletic, but she has more of a musical nature.
For those who aren't familiar with Justin Anderson, he's currently the director of player personnel and recruiting at East Carolina University. However, long before his position at the college, he played as a wide receiver for Brigham Young University (BYU) in the early 2000s (per his ECU bio). His team competed in the Liberty Bowl in 2001.
After graduating from college, Justin became a graduate assistant coach at his alma mater. Then, from 2010 to 2015, he served as the assistant coach at Nicholls State University and as the school's NFL liaison. Justin later received a promotion to assistant head coach. Finally, he served as director of player personnel at the University of Virginia before heading to ECU.
Kenedi Anderson is the second-oldest born to Justin and his wife, Anne. They have five other children: Dakota, Rubee, Peyton, Jayce, and Jackson.
Kenedi received the competition's second-ever platinum ticket
Kenedi's journey on American Idol will continue with the upcoming Hollywood Week. However, instead of a golden ticket, the teen received one of the coveted platinum tickets. This new type of ticket was introduced in celebration of 20 seasons and is offered to the best of the best performers during the audition period. Contestants who receive platinum tickets can sit out the first week in Hollywood, giving them the chance to observe the competition.
Justin took to Twitter to celebrate his daughter's victory. He retweeted some photos of Kenedi holding up her platinum ticket.
"Love you @kenedianderson_! Dreams do come true when you work hard for them! God is good!!" he wrote in the caption.
New episodes of American Idol Season 20 premiere every Sunday night at 8 p.m. ET. Stay tuned to Showbiz Cheat Sheet for more updates.