'American Idol': Pregnant Singer Haley Slaton Met Her Husband During Auditions
'American Idol' contestant Haley Slaton's life changed in many ways when she auditioned for season 20, as she met her now-husband on set.
A golden ticket to Hollywood wasn't the only gift Haley Slaton received at her American Idol audition. The Iowa singer, who caught the judges' attention by performing while five months pregnant, also happened to meet her now-husband during the audition phase. Haley shared a bit about their love story in a recent interview.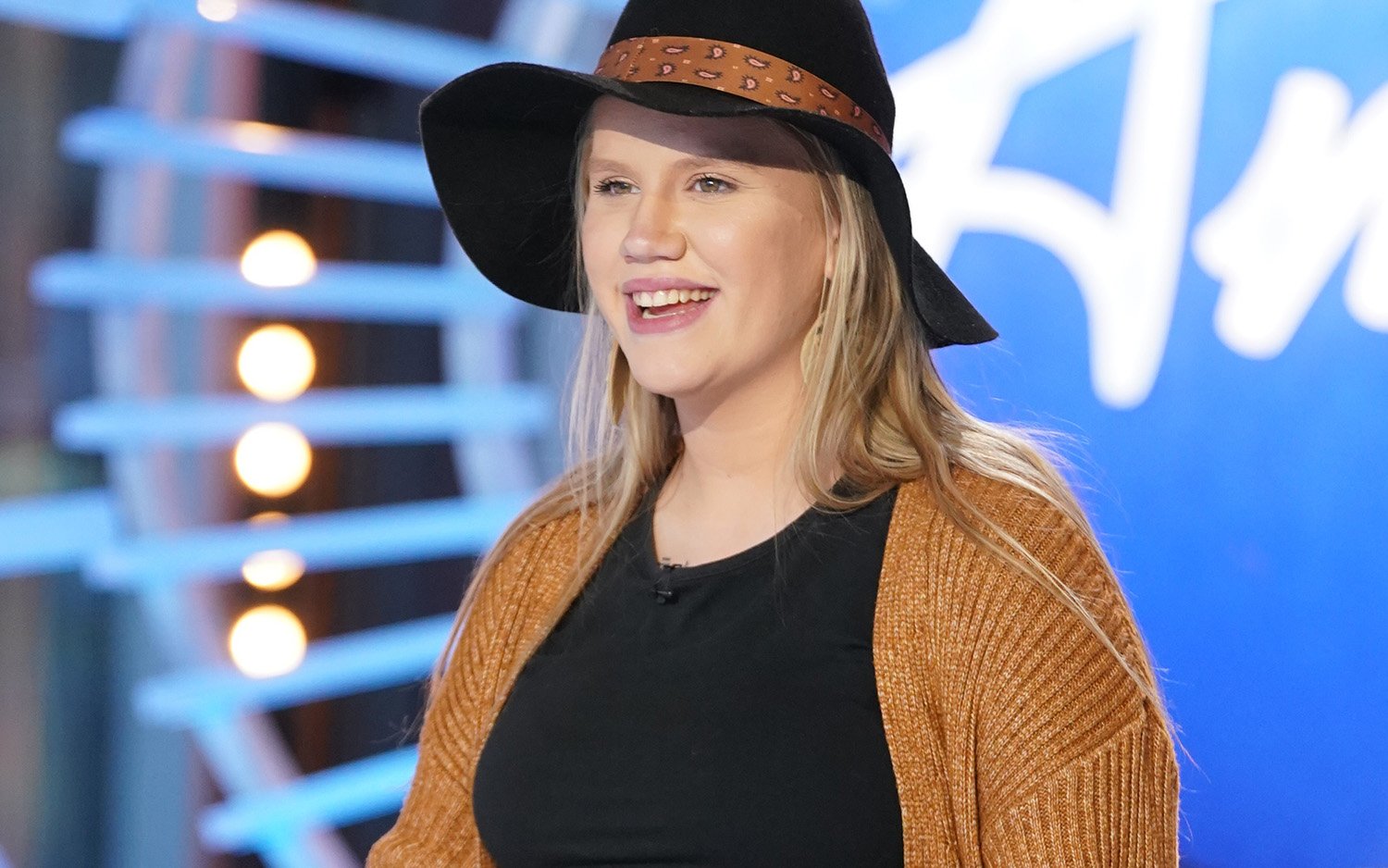 Haley Slaton's love story began with 'American Idol'
Viewers heard about Haley's pregnancy during the March 20 episode, but her love story was still developing at the time of her audition.
Speaking to her hometown newspaper, The Gazette, Haley revealed that she went to Texas to audition in front of judges Katy Perry, Lionel Richie, and Luke Bryan back in October 2021. Little did she know, though, that she would also meet the love of her life, Jordan Myles. He auditioned the same day, but American Idol did not air it on television.
"We started right off the bat talking to each other, and it ended up being an everyday thing. I was already pregnant, and he stepped up to be a father, and I couldn't thank him enough for that," Haley said.
A few months later, Haley and Jordan tied the knot. She gave birth to her son, Jaelyn, in January.
"We're very in love, we're very happy that we met, and I feel like another reason why I was on the show was to meet him. That was a great experience — to meet someone that I finally could spend the rest of my life with," she added.
Haley Slaton auditioned for 'American Idol' while 5 months pregnant
Auditioning for American Idol in the middle of a pregnancy is no easy task for anyone. However, Haley felt determined to chase her dream. She insisted that her pregnancy would "not be an obstacle" if she continued her American Idol journey.
"I just really wanna do this for my son and give him a really good life," Haley said. "And I really wanna show him to never stop chasing his dreams in the future. Never give up on your dreams. Mommy went and chased hers."
The judges gave Haley a chance to prove her talents at Hollywood Week
For her audition, Haley sang "The Climb" by Miley Cyrus. Luke noted that her performance wasn't "perfect," but he wanted to see her try something else. Lionel also pointed out that Haley's baby was likely putting pressure on her lungs, causing her to lose control of some longer notes.
Although the judges felt unsure about Haley, they gave her another chance to sing Adele's "One and Only." This time, Katy knew she wanted to see Haley move forward — as long as Haley felt confident she could handle the pressure. Haley had no doubts, telling the judges she was "very ready" for the next step in her journey.
Fans can see Haley Slaton at Hollywood Week when American Idol airs on Monday, March 28 at 8 p.m. on NBC. After that, the show will move back to Sunday nights. Stay tuned to Showbiz Cheat Sheet for more updates.