'American Idol' Producer Blames Mariah Carey for Nicki Minaj Rift in Resurfaced Clip
An 'American Idol' producer once said it was Mariah Carey — not Nicki Minaj — who allegedly caused problems on the show.
Putting Mariah Carey and Nicki Minaj on a show together once seemed like a recipe for success. Despite different musical styles, both artists have the talent, charm, and personality to keep viewers locked in. But when they were brought together to judge on American Idol, drama exploded.
There's been a lot of finger-pointing at both stars in regards to the origin of the feud, with some sources attributing it to Carey and others blaming Nicki Minaj. In a video that re-emerged in late 2020, a former American Idol producer spoke about the experience, claiming it was Carey — not Nicki Minaj — who was the true problem.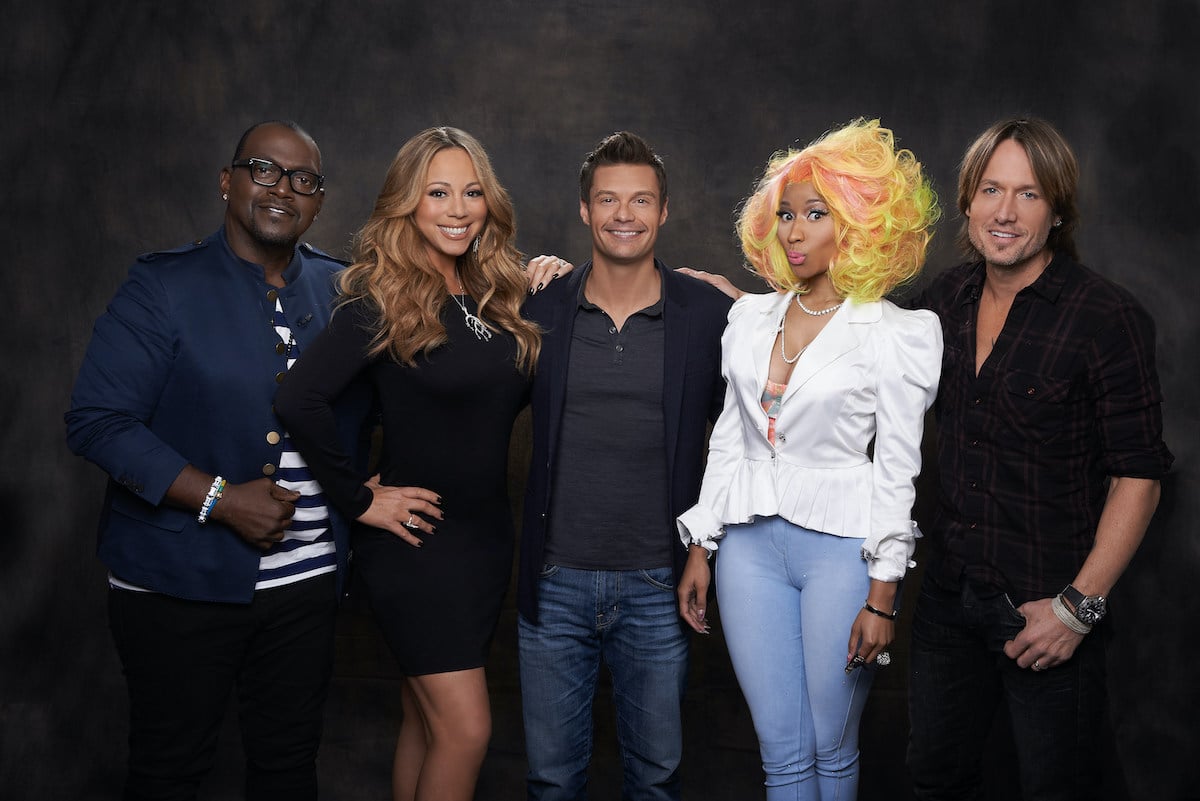 Mariah Carey and Nicki Minaj's relationship wasn't always tense
Part of the reason the rift came as such a shock is because Carey and Nicki Minaj had previously worked together. They famously collaborated on "Up Out My Face" from Carey's 2009 album Memoirs of an Imperfect Angel, appearing in a fun video where they dressed up as nurses and Barbies.
Speaking about the experience to MTV News, Nicki Minaj recalled how "funny and silly" Carey was when they met. "I thought when I was gonna work with Mariah, [she] was gonna be like this diva. But we were cracking jokes the whole day," she continued. "She's a sweet, down-to-earth person."
Mariah Carey and Nicki Minaj appeared together on 'American Idol' a few years later
Carey and Nicki Minaj were tapped to judge American Idol Season 12, which premiered in early 2013. Soon after production began, reports emerged that the two had been clashing on set. TMZ was eventually able to obtain and publish a video of one of the alleged fights, where Nicki Minaj can be heard screaming and cursing at a calm Carey.
Things took a turn for the worse when Carey claimed Nicki Minaj had allegedly threatened to shoot her during the outburst. She even told Barbara Walters she had beefed up her security as a result of the alleged comments. But Nicki Minaj pushed back on her claims on Twitter.
Still, it was clear in later episodes that there was indeed some tension between them — from their passive-aggressive comments to eye rolls. Suffice to say, that was their first and last season on American Idol.
An 'American Idol' producer later blamed Mariah Carey for the problems on the show
Years later, Andy Cohen interviewed show producer Nigel Lythgoe and former Fox executive Mike Darnell about the rift between the artists.
"It was raw and real," Darnell claimed. "The one you think was the problem—she wasn't the problem." Lythgoe added (via E! News). "Nicki was not the problem…There are tapes buried in chainsaw."
But for what it's worth, Nicki Minaj admitted that they both had equal responsibility in the drama, telling Ellen DeGeneres in 2013 that she might after overreacted after sensing a certain vibe from Carey.
Regardless of what happened, it seems the two have fully moved on and have left the past behind them. We love to see it.