'American Idol': Sam Finelli Makes All 3 Judges 'Ugly Cry' With Inspiring Rendition of 'Rainbow'
American Idol contestant Sam Finelli has proven that it's never too late to chase a dream. The Peachtree Corners, Georgia, singer came to the competition at 28 years old, just shy of reaching the age limit. However, as a megafan of American Idol, Sam didn't want to miss his opportunity to impress the judges. And "impressed" is an understatement — his moving performance brought Katy Perry, Lionel Richie, and Luke Bryan to tears.
[Spoiler alert: The following story contains spoilers for American Idol Season 20 Episode 3.]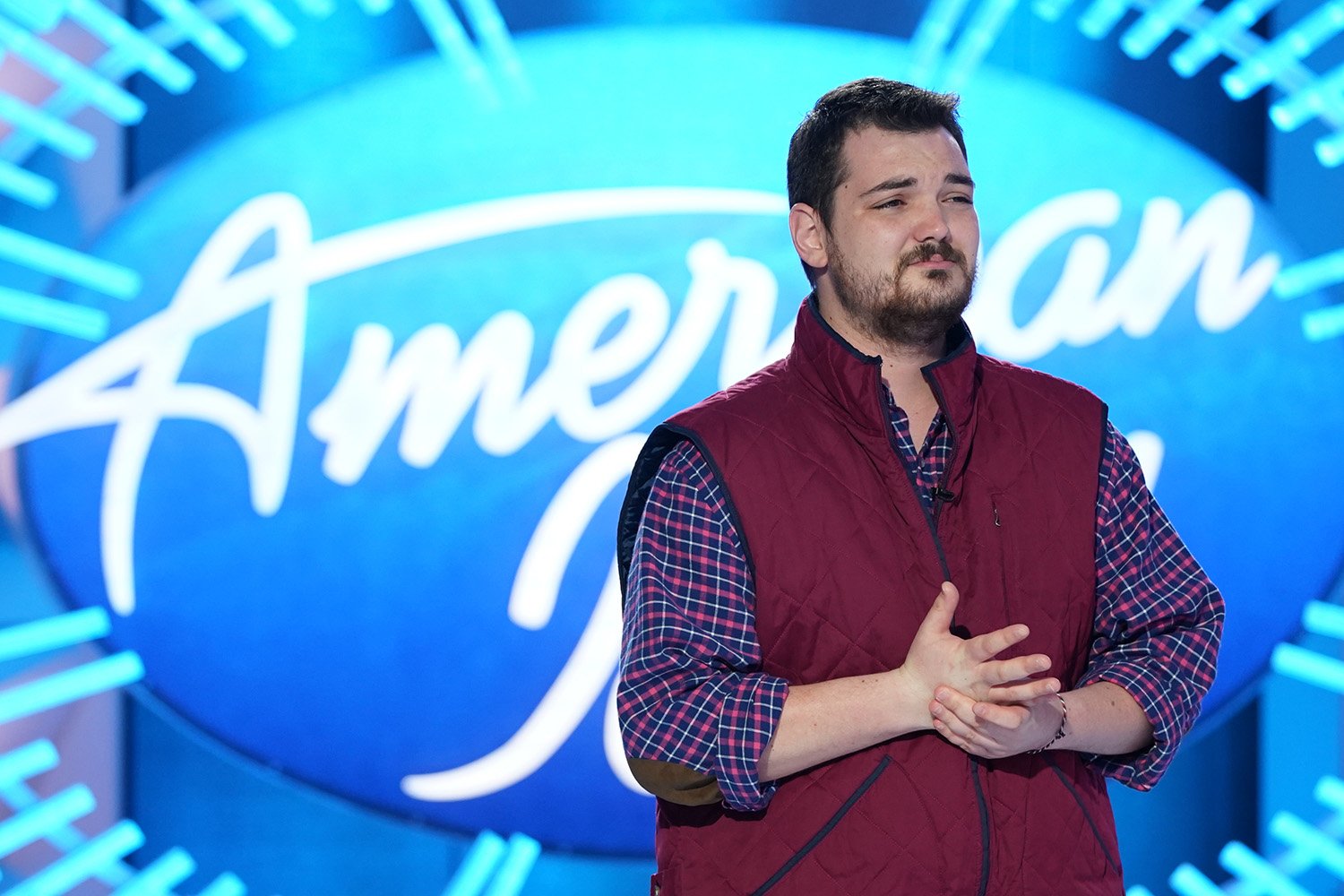 Sam Finelli shared his story of using music to 'cope' with his autism
Before his audition, Sam had only ever performed on karaoke nights at local events in his town. He told the American Idol judges that he "tends to shy away" from singing around others. However, music has helped Sam tremendously in his life. According to his mom, he used music to cope with his autism diagnosis at a young age. The singer said he found it difficult to connect with others, and he often experienced bullying.
"It's just a small part of who I am. It's not all of who I am," Sam said. "It was lonely growing up, but music was my best friend. … This is my dream. I'm ready to go after my dream."
Sam Finelli closed out the night's 'American Idol' auditions with Kacey Musgraves' 'Rainbow'
As the last singer of the evening, Sam felt nervous and excited to present himself to the judges. However, Katy Perry reminded him of the age-old saying: "Save the best for last."
For his American Idol audition, Sam performed Kacey Musgraves' "Rainbow." Although his voice wasn't perfect, he showed serious passion and potential for improvement, and the judges were in awe. When Sam finished his performance, he broke down in tears as Perry, Lionel Richie, and Luke Bryan gave a standing ovation.
"These are happy tears, I promise!" Sam said, and Richie assured that they gave Sam "happy claps."
Katy Perry, Lionel Richie, and Luke Bryan offered encouraging words to Sam before sending him to Hollywood
Typically, the judges take time after an audition to discuss various aspects of the artists' voices before sending them home or to Hollywood. However, with Sam, they used the time to give him words of encouragement after his brave act.
"Sam, you were born enough," Richie said. "Your handicap is your gift. Do you understand me? You are enough."
Richie had to pass the discussion over to Perry before he broke into tears. Perry told Sam he's always had a "rainbow hanging over [his] head."
"You're 28, and the moment is now. All you have to do is let go of that fear and that negativity, and always sing from your heart," she added. "That's exactly what you did just then. And we felt that."
Finally, Bryan said the audition felt like an "experience," later admitting that he was "ugly crying."
Before casting their votes, the judges brought Sam's mother into the audition room. And in a life-changing moment for Sam, they offered him a golden ticket to Hollywood. All three judges wiped away tears from their eyes as they watched Sam and his mom walk off the American Idol audition stage.
New episodes of American Idol Season 20 air on Sunday nights at 8 p.m. ET.
RELATED: 'American Idol': Aretha Franklin's Granddaughter, Grace, Says She Likely Won't Audition Again