'American Idol' Season 20: The 3 Platinum Ticket Winners, Revisited
'American Idol' Season 20 introduced platinum tickets for 3 lucky contestants. Here's a look back at the winners, and how the platinum ticket works.
That's a wrap on American Idol Season 20's auditions! Dozens of talented artists have received golden tickets and will be heading off to Hollywood next week. Additionally, in a brand new twist for the singing competition, three lucky contestants received platinum tickets. Here's a look back at the first-ever American Idol platinum ticket winners and what that means for the artists during Hollywood Week.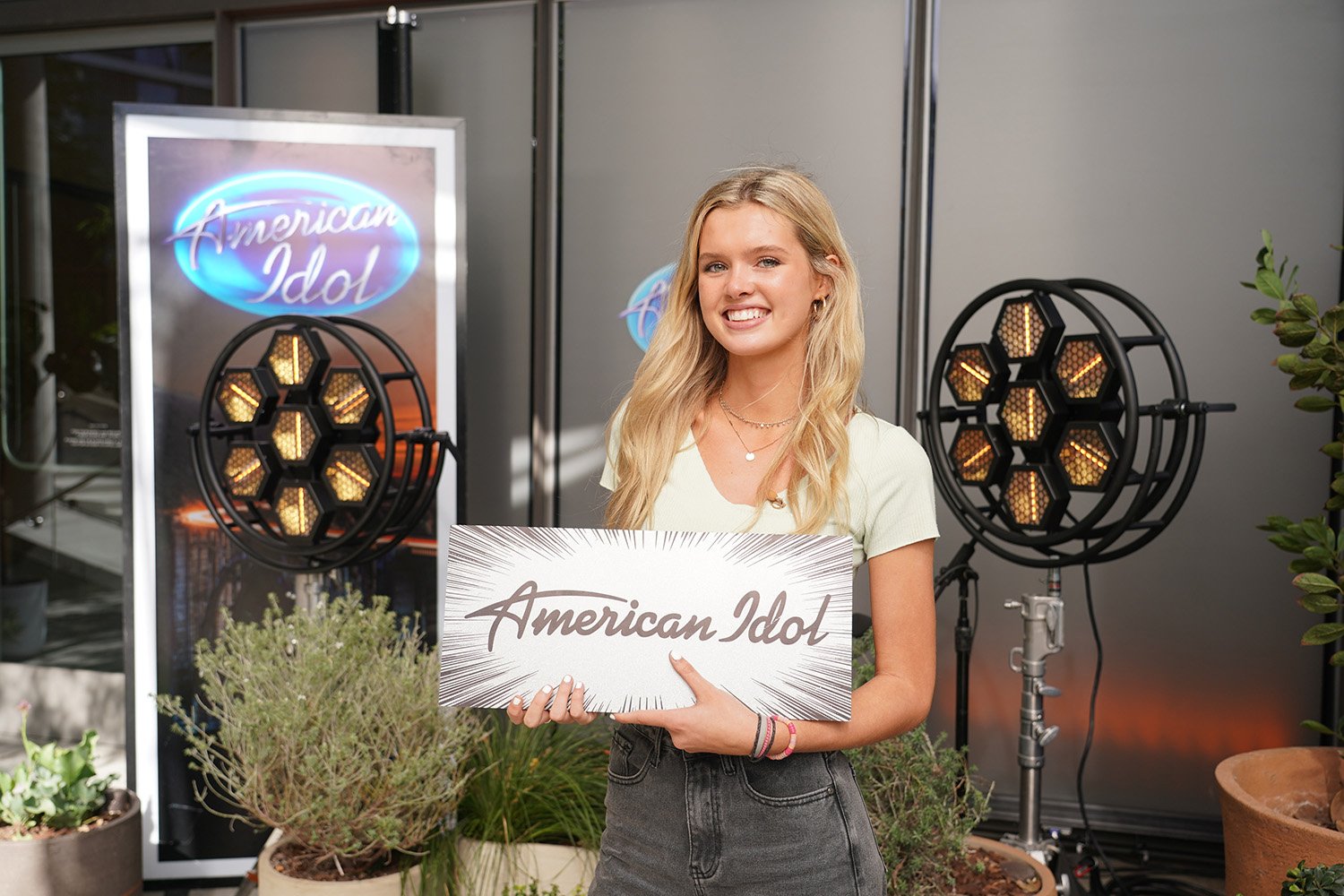 What is the platinum ticket on 'American Idol'?
American Idol introduced platinum tickets as a way to celebrate 20 successful seasons. Like golden tickets, these platinum versions send artists to Hollywood. However, the winners get to sit out of the Hollywood round, giving them a chance to strategize and size up the competition. Only one platinum ticket was available per audition location (Los Angeles; Nashville, Tennesse; and Austin, Texas), so the season 20 judges picked only the very best singers.
Huntergirl received the first-ever 'American Idol' platinum ticket
Winchester, Tennessee's Huntergirl, 23, came to American Idol with a passion for country music and a background in helping veterans through music therapy. Her rendition of Rascal Flatts' "Riot" immediately brought smiles to judges Katy Perry, Luke Bryan, and Lionel Richie.
By the end of the tune, Luke couldn't help but take a victory lap for Huntergirl's beautiful voice. He later admitted that Huntergirl had one of his "favorite female country voices" in all five of his American Idol seasons.
The judges didn't award Huntergirl with a platinum ticket at first, instead sending her home with a golden ticket. However, Luke, Katy, and Lionel FaceTimed the singer that night to invite her to perform at Luke's bar in Nashville. There, they surprised Huntergirl with the first platinum ticket.
Kenedi Anderson became the next platinum ticket winner
Another night of auditions brought in Kenedi Anderson, a 17-year-old high school student from Crozet, Virginia. Growing up with a famous football coach as her father, Kenedi often moved between cities and found comfort in music. She blew the judges away with her slow piano cover of "Applause" by Lady Gaga.
Once again, Katy, Luke, and Lionel couldn't contain their smiles as they listened to Kenedi's soft yet powerful voice. Katy proclaimed herself to be a "KennyCat," while Luke said Kenedi was a "five-star recruit." Additionally, Luke said Kenedi could be "the biggest star" the judges have ever witnessed.
"You're so good that you deserve a break," Katy said before sending Kenedi off with her platinum ticket.
Jay Copeland earned the final platinum ticket to Hollywood
Finally, during night 5 of auditions, American Idol found its final platinum ticket winner. Salisbury, Maryland's Jay Copeland, 23, was given an ultimatum before he came to the singing competition: pursue music or pursue acting, but not both. Jay ultimately chose music with American Idol, but that meant giving up his graduate school fellowship.
Jay auditioned for American Idol with Stevie Wonder's "Signed, Sealed, Delivered." His incredible range and control brought goosebumps to Katy's arms and blew Lionel away. Luke said Jay would "electrify" the crowd later in the competition.
"The gift that you're going to give American Idol is going to be greater than anything you have ever imagined in your life," Lionel said. "Your talent is off the chain."
Lionel, Katy, and Luke all agreed Jay was the "perfect candidate" for the platinum ticket. He'll join Kenedi and Huntergirl in breezing past Hollywood Week.
American Idol airs new episodes on Sunday nights at 8 p.m. on ABC. Hollywood Week airs on Monday, March 28. Stay tuned to Showbiz Cheat Sheet for more updates.