'American Idol' Season 20's Top 14 Revealed After Huge Elimination Night — Who's Performing Next Week
'American Idol' Season 20 has narrowed down its Top 20 contestants to the Top 14, sending six artists home after an intense live results show.
American Idol Season 20's live shows have officially begun, starting with a hefty elimination round ahead of the Top 14 performances next week. During Monday, April 18's episode, host Ryan Seacrest revealed 10 out of 20 artists whom America voted through to the next round. Then, judges Katy Perry, Luke Bryan, and Lionel Richie chose four contestants from the Bottom 10 to save. Here's which American Idol Season 20 singers have moved forward and which ones are heading home.
[Spoiler alert: The following story contains spoilers for American Idol Season 20 Episode 13, "Top 14 Live Reveal."]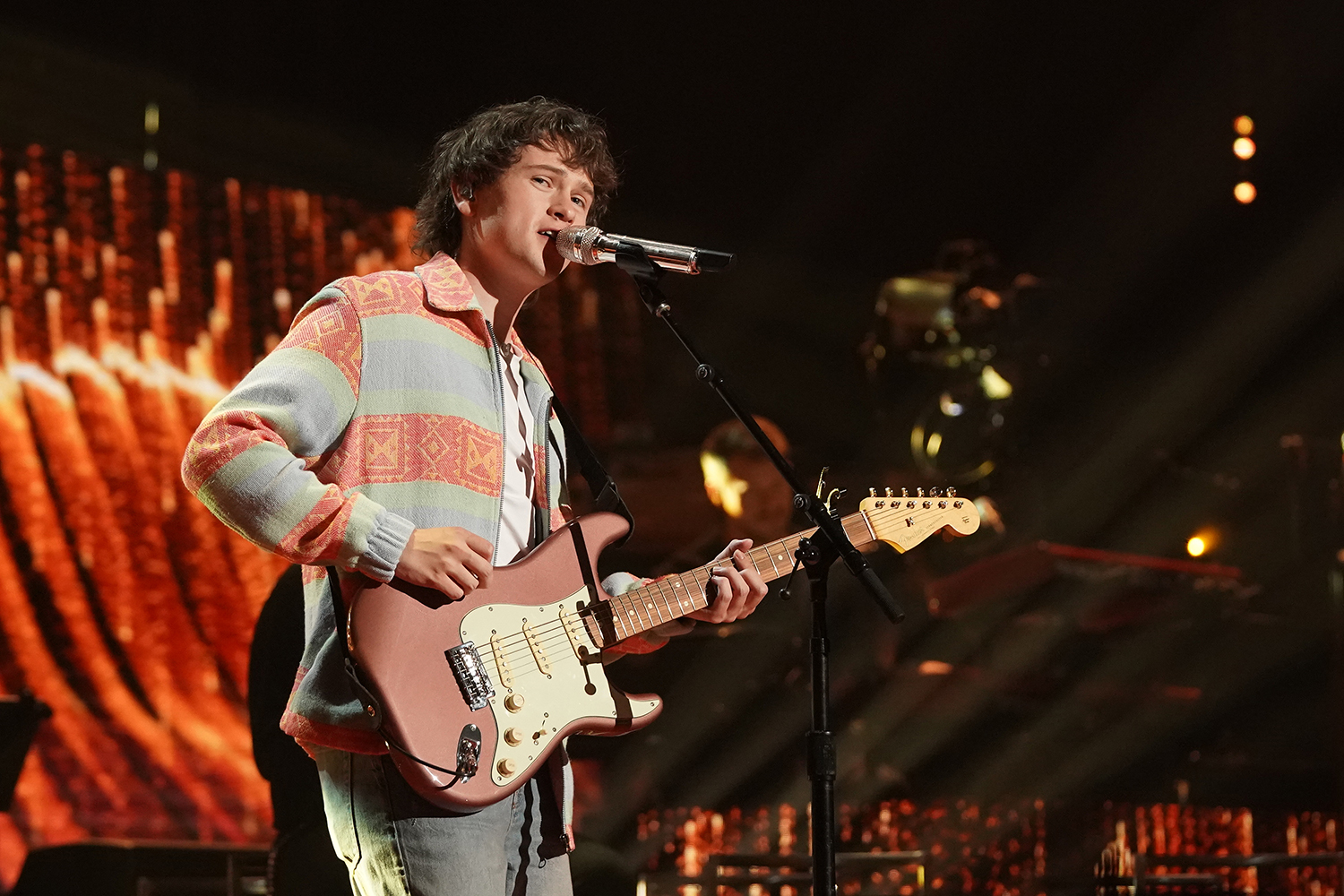 'American Idol' revealed its Top 14 in the 1st live show of season 20
The night featured performances from every singer in the Top 20. However, some contestants sang for victory after capturing America's votes, while others sang to escape elimination. One artist who celebrated their spot in the Top 14 was Ava Maybee, who sang a sultry rendition of Lizzo's "Cuz I Love You." Later, fan-favorite singer Nicolina Bozzo marked her Top 14 moment with an encore of her audition song: Sara Bareilles' "She Used to Be Mine."
Unfortunately, 10 singers did not win over America's hearts, but four of them received a second chance from the judges. Allegra Miles, who was formerly a semi-finalist on NBC's The Voice Season 18, performed an original song called "Tainted" to win over the judges. Lionel Richie said the tune allowed Allegra to showcase her passion.
Later, Mike Parker sang Teddy Swims' "Bed on Fire," and Luke Bryan made it clear immediately that he was shocked to see America didn't pick Mike. The always-energetic Tristen Gressett performed "Are You Gonna Go My Way?" by Lenny Kravitz, which made Katy Perry call him a "rockstar."
Finally, the judges chose to save Jay Copeland after his rendition of Imagine Dragons' "Believer." Luke told Jay his performance only proved how deserving he was of American Idol Season 20's platinum ticket.
Here's the complete list of American Idol Season 20's Top 14:
Lady K
Fritz Hager
Emyrson Flora
Noah Thompson
Nicolina Bozzo
Jay Copeland
Leah Marlene
Dan Marshall
Mike Parker
Allegra Miles
Christian Guardino
HunterGirl
Ava Maybee
Tristen Gressett
Six contestants ended their 'American Idol' journey on Monday
With only four spots left in the Top 14, the judges had some very tough decisions to make. In the end, they opted to cut Elli Rowe, Cameron Whitcomb, Katyrah Love, Cadence Baker, Sage, and Jacob Moran.
Katy, Luke, and Lionel did have some final words of advice for the singers, though. For example, Katy reminded Jacob that he has gained control of his future and has a "fire" at his feet. Meanwhile, she told Cameron that he finally showed focus in his last performance, dialing back all the flips and jumps.
In Cadence's case, Katy was reminded of another American Idol alum: "You have grown so much, and remember Gabby Barrett didn't win American Idol, but she won life, and you might too," she said.
What to expect on 'American Idol' next Sunday, April 24
On Sunday, April 24, the Top 14 will perform once again. This time, viewers can vote for their favorites to help them reach the next round. Plus, the contestants will receive a bit of coaching from Gabby Barrett, who will return to Idol after finishing in third place in season 16.
New episodes of American Idol premiere every Sunday and Monday at 8 p.m. ET on ABC. Stay tuned to Showbiz Cheat Sheet for more updates.