'American Idol': The Real Reason Ryan Seacrest Isn't Officially Back Yet
Ryan Seacrest fans had a scare this week when ABC announced the return of American Idol, but failed to mention anything about their favorite host. Emotions ran high as people tried to figure out what that could mean for Seacrest.
It seemed incomprehensible that he could be left out of the show. It turns out, there may be a very good reason that the network hasn't confirmed Seacrest yet. Here's what we know about the future of American Idol and Ryan Seacrest.
ABC announced 'American Idol' without mentioning Ryan Seacrest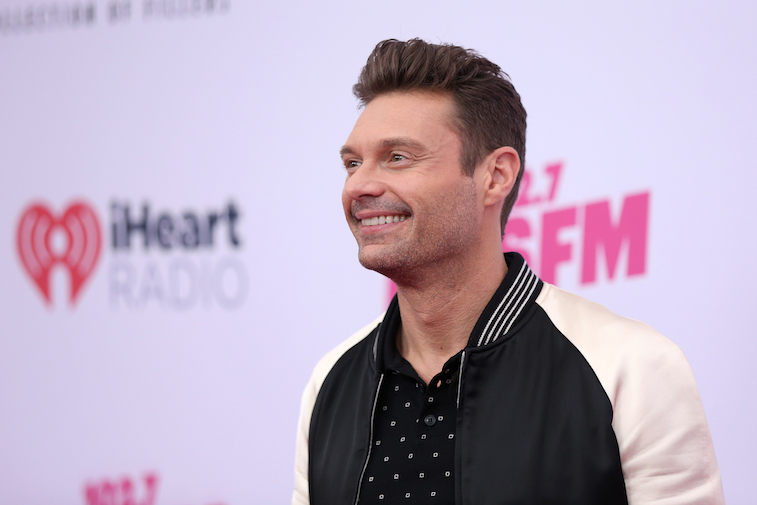 Seacrest has been with American Idol from the very beginning of the show, through 17 seasons. During that time, his life has been taken over by a whirlwind of success.
When asked about his life in 2002, as the start of the show, Seacrest told People, "I can't even begin to compare my life then and now. I mean, when this all started, I was living in a one-bedroom apartment and splitting the rent with another dude."
But now he's an irreplaceable part of the show. His name is synonymous with American Idol. That's why fans were so shocked when ABC started promoting the new season but completely left Seacrest out of the picture.
A statement from executive producer and showrunner Trish Kinane read, "We are delighted to have our judges Katy, Luke and Lionel as well as in-house mentor Bobby back on American Idol, They are all credible, hugely successful artists and will bring their expertise, passion and energy to the search for America's next superstar. They have an undeniable chemistry together making for another fun and exciting season!"
Leaving Seacrest out of the announcement seemed completely out of the blue, and took everyone by surprise. After the end of season 17, Seacrest implied he would be staying with the show. "My plan is to be back next year, of course," he said at the time. "I can't imagine not doing this show."
Seacrest is in negotiations for a new contract
New information from TMZ claimed the reason for the network's delay in confirming Seacrest wasn't because he'd left the show, but instead because they're in negotiations for a huge contract. Seacrest was recently spotted leaving Marea restaurant in New York City with Disney TV chairman, Peter Rice, on the same day they made the announcement about the rest of the American Idol cast.
A source told the outlet that Seacrest is working out a deal with Disney and ABC that includes American Idol, Live With Kelly and Ryan, and several other TV shows that will be produced through Seacrest's own production company. His current deal with the network is worth around $15 million. This one should be much bigger.
What might Seacrest's new contract include?
Currently, Seacrest's productions company creates shows like Keeping Up With the Kardashians and all its spin-offs, E! Live From the Red Carpet, and the New Years Rockin' Eve Special. Since this new contract with Disney is said to include new shows produced by Seacrest, fans are curious what that could mean.
Reality shows, contestant shows, and news shows are what Seacrest specializes in. So likely anything new would fall into one of those categories. But right now Seacrest has so many shows that he already does, it's hard to imagine any new ideas.
It's also crazy to think that he would have the time to work on anything new. Especially since he currently commutes from New York City, to film Live With Kelly and Ryan, to Los Angeles, to work on his other shows, including American Idol. Anything new that Seacrest takes on would have to include lots of staff to help him get everything done.
With that said, we can't wait to see what Seacrest has in store for us. If it's anything like his other shows, it's bound to be a hit.