'American Idol': Where Is Season 1 Runner-Up Justin Guarini Now? Net Worth, Career, and Family
Twenty years ago, American Idol crowned Kelly Clarkson as its very first winner. The country-pop singer's fame can be traced back to her Idol journey, and her life undoubtedly changed when she sang "A Moment Like This" in the season 1 finale. But that night on American Idol also changed the life of another singer, Justin Guarini, who came in second place. After the competition, Guarini continued a lucrative career in music and acting. Here's what Justin Guarini is up to today, plus his net worth and more.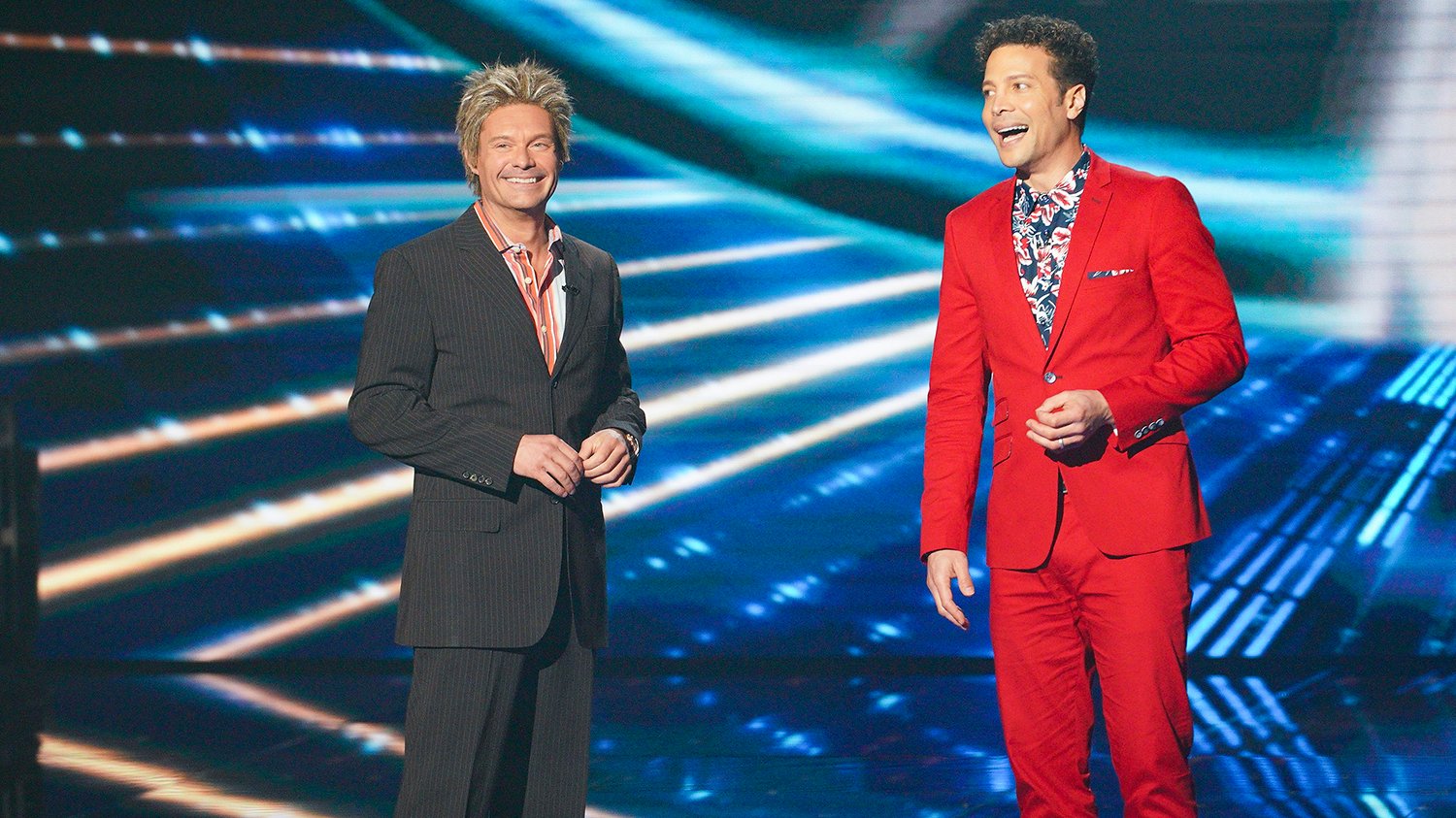 Justin Guarini came in 2nd place during 'American Idol' Season 1
Guarini auditioned for American Idol in New York with The Miracles' "Who's Lovin' You." Judge Paula Abdul soaked up every second of the tune and immediately gave the singer a "yes." Meanwhile, Simon Cowell told Guarini, "Occasionally, you're very privileged when you do a competition like this to hear somebody undiscovered who has a voice like yours."
Guarini continued to impress the judges throughout season 1. When it came time for audience votes, he became a fan-favorite. The season ultimately ended with Clarkson taking first place, but even Guarini admitted that fans made the right votes.
"It was so apparent to any objective observer that Kelly was the one to win," Guarini recently told Insider. "It just was so evident, to me even, that my friend was supposed to win and that it was right."
Justin Guarini net worth and career after 'American Idol,' from music to Dr. Pepper commercials
Although Guarini did not take home the American Idol trophy that night, he did walk away with a contract from 19 Entertainment and a record deal with RCA. He released his self-titled debut album in 2003 and starred in a musical movie alongside Clarkson that same year, From Justin to Kelly.
After reportedly getting dropped from RCA Records (via MTV News), Guarini independently released his second album, Stranger Things Have Happened, in 2005. A few years later, he dropped an EP called Revolve.
Guarini also expanded his career beyond music. In 2007, he became a co-host on a few TV Guide Network programs, including Idol Tonight and Idol Wrap. The singer made his Broadway debut in 2010's Women on the Verge of a Nervous Breakdown. Guarini is still on stage to this day, having appeared in productions like Mamma Mia!, Wicked, American Idiot, and more.
There's one more place fans might recognize Guarini. Does the little guy in the Dr Pepper commercials look familiar? That's right: It's the American Idol alum himself. He's played Lil' Sweet in Dr Pepper commercials since 2015.
According to Celebrity Net Worth, Justin Guarini has a net worth of $700,000.
Justin Guarini married his wife in 2009 and now has 2 kids
Those who follow Guarini on social media have likely seen images of his family. The singer married Reina Capodici in 2009 and became a step-father to Capodici's daughter, Lola. Guarini and Capodici welcomed their first son, William, in 2011, followed by their second son, Asher, in 2013.
"Happy Valentines Day, my love," Guarini wrote to Capodici on Instagram earlier this year. "Through the years, the laughs and the tears … I'm so lucky to have you as my best (and most awkward) friend. I love you beeeb."
Fans can watch the most recent season of American Idol, which features a 20th anniversary reunion special, on Hulu.
RELATED: Did Kelly Clarkson and 'American Idol' Runner-Up Justin Guarini Ever Date in Real Life?