'American Idol': Who Is Cadence Baker's Grandfather, Gary Baker? He Wrote 'I Swear' and Other Country Hits
Musical talent runs in the family for the Bakers. During the March 13 episode of American Idol Season 20, teen Cadence Baker auditioned alongside her professional guitar-playing father, Shane Baker. Her family ties to the music world span multiple generations, as Cadence's grandfather, Gary Baker, famously wrote the hit song "I Swear" in the '90s. Here's more on Gary Baker's songwriting career, plus his granddaughter's "amazing" American Idol audition.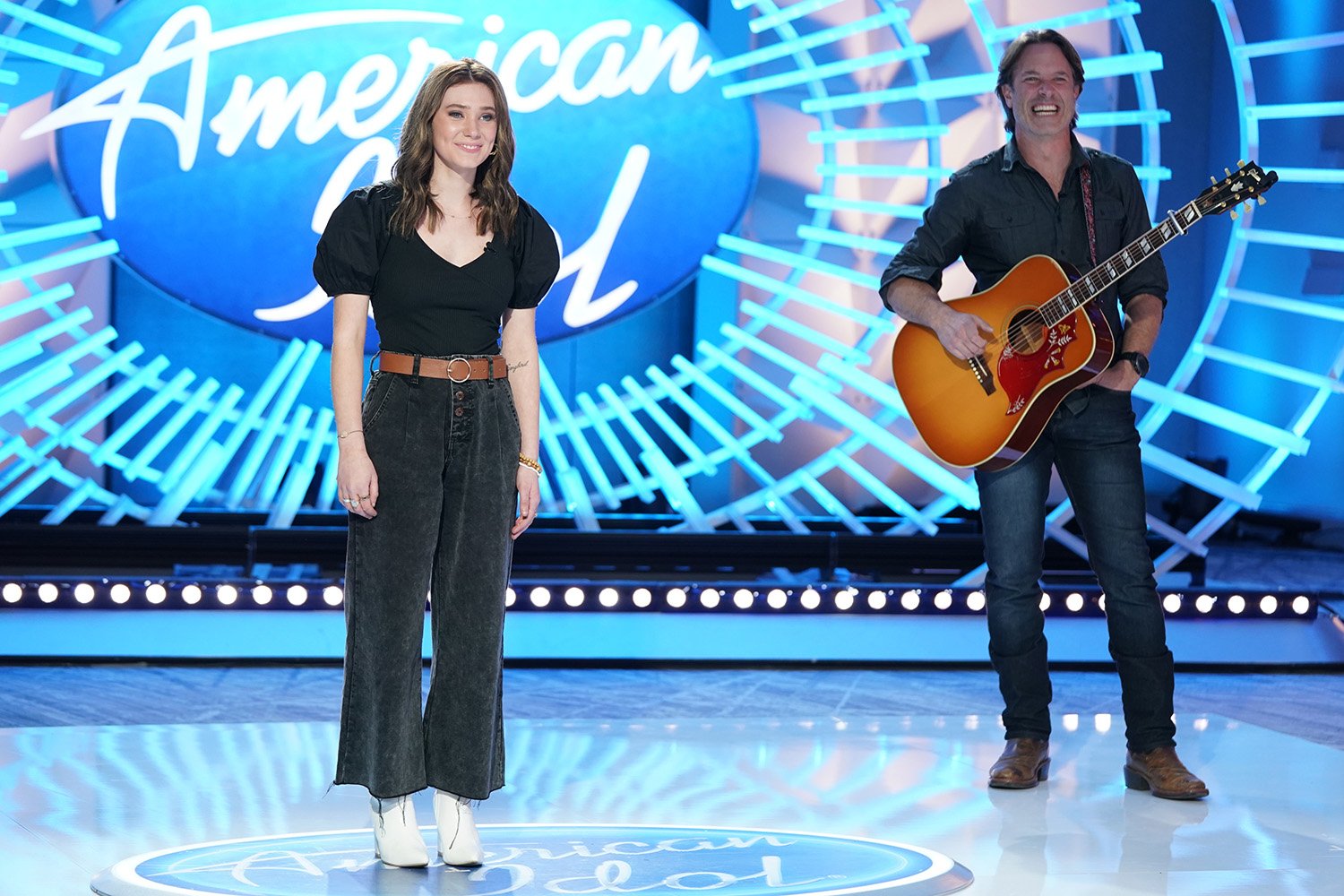 Gary Baker and Frank Myers co-wrote many country and pop songs
According to the Buffalo Music Hall of Fame, Baker's professional music career started in the '70s. He performed with the band LeBlanc and Carr, whose pop tune "Falling" reached No. 13 on Billboard's pop singles chart in 1977. Later, he sang with country-pop band The Shooters.
In addition to performing, Baker wrote and produced hit songs for artists like the Backstreet Boys, Alabama, Reba McEntire, 98 Degrees, and more. He formed a songwriting partnership with Frank J. Myers in the '90s. Together, they created hits like Alabama's "Once Upon a Lifetime" and Lonestar's "I'm Already There." The latter topped Billboard's Hot Country Singles chart for several weeks and received a Grammy nomination for "Song of the Year."
Baker has a recording studio in Muscle Shoals, Alabama, where his family currently lives. Many famous artists have made music in the town, including Aretha Franklin — whose granddaughter also auditioned for Idol — and Paul Simon. In 2020, Baker's accomplishments led to his induction into the Alabama Music Hall of Fame.
Gary Baker and Frank Myers' 'I Swear' became a Grammy-winning hit in the mid-'90s
Baker and Myers' biggest hit by far was the love ballad "I Swear," originally recorded by country artist John Michael Montgomery in 1993. Montgomery's version reached No. 1 on Billboard's Hot Country Singles & Tracks chart, where it remained for four weeks. One year later, R&B group All-4-One covered the song, bringing it to Billboard's Hot 100 in the U.S. The song eventually won Baker the Grammy Award for "Best Country Song" in 1995.
Baker told Buffalo Music Hall of Fame how "I Swear" came to be:
"I went with Frank to get a burger and then go back to the Fame studio, where I was writing at the time, and he said, 'Hey, I've got something on that idea you gave me about six weeks ago.' I didn't even know what he was talking about. He said, 'Yeah, that 'I Swear' thing.' So we went upstairs and in two hours we wrote it. That simple … but then it took five years to cut it. But, hey, Rome wasn't built in a day."
Cadence Baker wowed the 'American Idol' judges
Cadence Baker will continue on her family's musical legacy with American Idol. For her audition, she sang Whitney Houston's "I'm Your Baby Tonight," which left judges Katy Perry, Luke Bryan, and Lionel Richie in awe. Bryan said it was one of the "best auditions" he had seen thus far, while Perry said it was "awesome." Cadence received her golden ticket to Hollywood!
New episodes of American Idol Season 20 premiere every Sunday at 8 p.m. ET.
RELATED: 'American Idol': Aretha Franklin's Granddaughter, Grace, Says She Likely Won't Audition Again