American Idol Winner, Fantasia, Reflects on Her Past Suicide Attempt
American Idol winner, Fantasia, has always been the people's champion. To mainstream America, she had a rag to riches story. The soulful singer stole the hearts of viewers around the world and won the third season of the popular reality singing competition but it was not without criticism. At the young of age 16, Fantasia became a mother and dropped out of high school to support her daughter. Some viewers of the show did not feel that she was a model for "America" to idolize. Nevertheless, she won and has been pushing on since.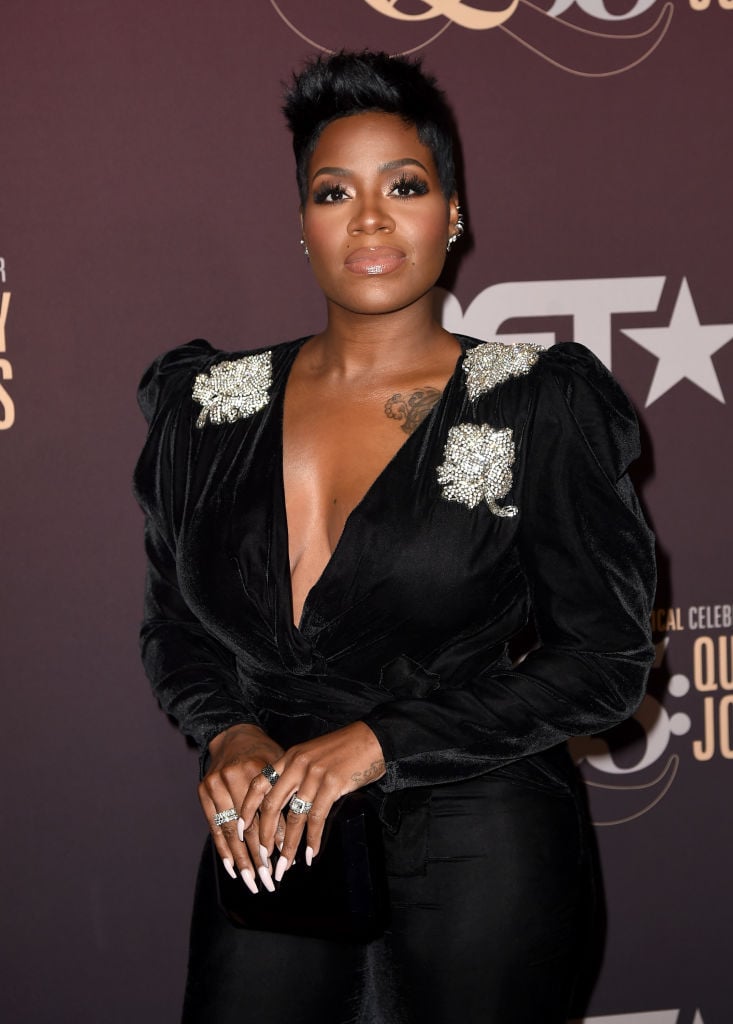 But the fame and assumed fortune for Fantasia became too much to burden. She had a very public breakdown and suicide attempt following rumors that she was involved with a married man. Despite her hardship, she wasn't broken. Almost 10 years later, she's here to tell her story and set the record straight about the darkest time in her life.
Fantasia's attempted suicide
In August 2010, The New York Daily News reported that Fantasia was hospitalized for an attempted suicide. The singer had recently experienced a breakup from her on-again-off-again legally married boyfriend, a North Carolina T-Mobile salesman named Antwuan Cook. Fantasia's family was against their relationship and it played out on season 2 of her VH1 reality series, Fantasia For Real.
Details of the alleged affair emerged just weeks earlier when Cook's estranged wife, Paula, filed for divorce. She alleged Fantasia and Antwaun carried on a secret affair for nearly a year and had made several sex tapes that she'd discovered. Paula later filed a lawsuit against Fantasia, claiming the singer broke up their marriage.
After discovering Fantasia going in and out of consciousness, her manager dialed paramedics and reported that he'd found her lying next to a bottle of empty sleeping pills and aspirin. She was released and later told her story on an episode of the VH1 docuseries, Behind The Music.
Fantasia reflects on her past suicide attempt
Fantasia cleared the air during an interview with Good Morning America. Though she admitted the public fallout from her presumed "affair" with cook pushed her to over the edge, she insists that he was not the cause of her wanting to end her life.
"I think everybody feels like I tried to harm myself over a man, but you know I've been in a lot of bad relationships," she said. "I think that had somewhat to do with it because it was so heavy, it was brand new information, I was already going through so much. But I think it was just six years of everything, of me holding all that stuff on the inside and not letting it out…I got very, very tired."
In the midst of her relationship with Cook, Fantasia says she was dealing with heavy financial and emotional issues that she'd recently began to deal with. Just four years earlier, her father sued her for $10 million, claiming the emotional and physical abuse she witnessed her mother endure at the hands of her him was fabricated for her memoir turned made for television movie.
In addition to her father's lawsuit, viewers of Fantasia's VH1 reality series, Fantasia For Real, witnessed her financially support her immediate family – which included her brothers, mother, aunts, and grandmother. On top of that, she'd recently discovered the pending lawsuit from her lover's estranged wife.
Fantasia says that she doesn't view what happened as a "suicide" attempt, but more so, as an attempt to "get away" and "get rest." Furthermore, she told the hosts of the FOX daytime talk show The Real that she doesn't regret her decision.
Fantasia's name was later cleared in her former lover's wife's lawsuit against her. Through court documents, it was determined that the Cooks were legally separated at the time Antwan entered into a relationship with the singer. The case was thrown out.
Fantasia did have a child by Cook shortly after the drama. However, she eventually moved. She's now happily married and Cook and his wife have since reconciled. Fantasia considers the experience a learning lesson.