Is 'American Idol' Winner Noah Thompson Married?
In the words of Luke Bryan, Noah Thompson "aw, shucks'ed" his way to victory on American Idol. The 19-year-old singer was crowned the winner of American Idol Season 20 on Sunday, May 22, after stealing viewers' hearts with his raspy voice and humble attitude. Throughout the season, Noah often talked about his family, including his adorable little boy. So, many fans have wondered — is Noah Thompson married? Here's what we know.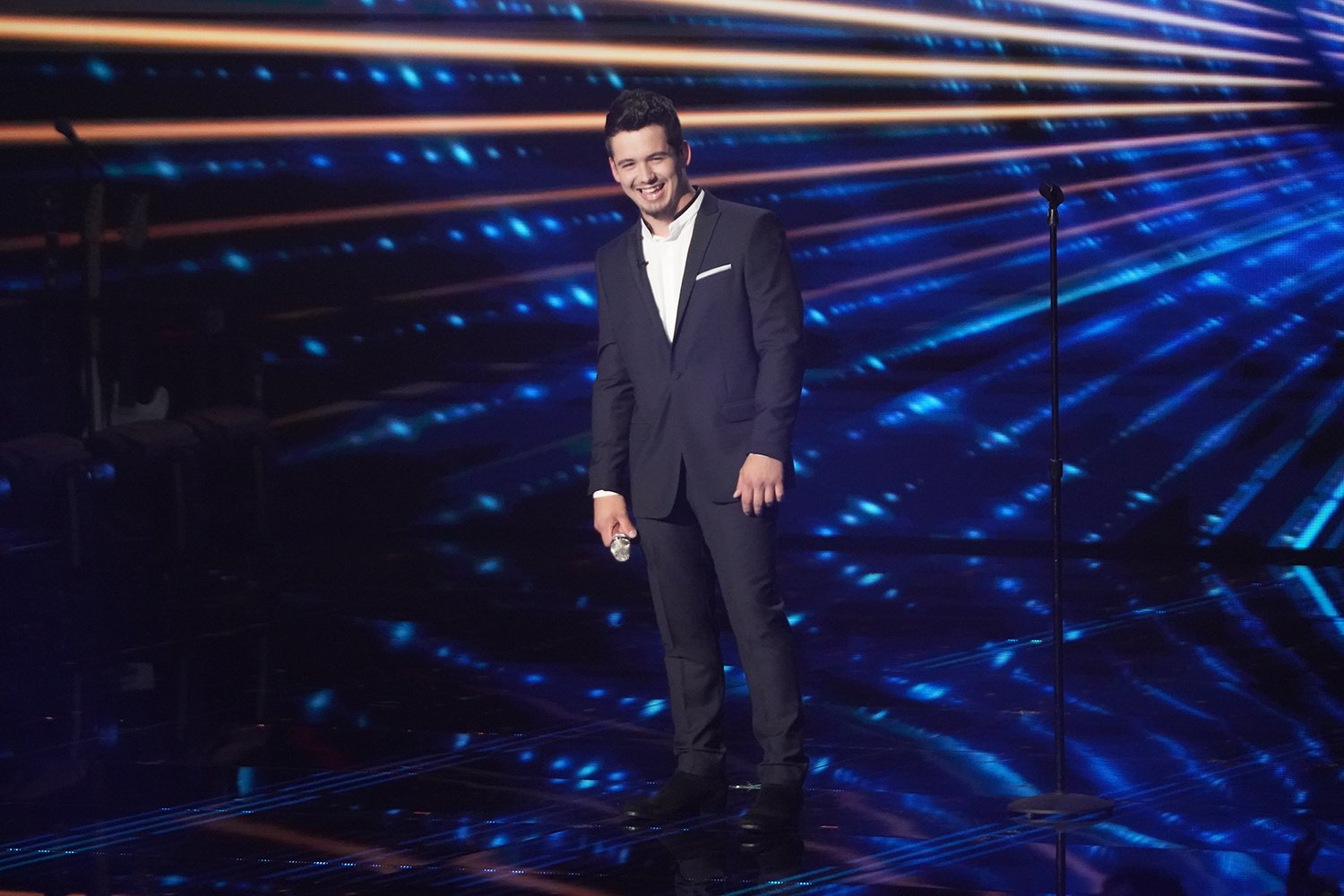 Who is Noah Thompson, and how did he end up on 'American Idol'?
Noah came to American Idol from his small town of Louisa, Kentucky. He worked in construction, but his dream as a child was to become a musician. Still, he never quite had the confidence to pursue it until his close friend, Arthur, forced him to sign up for an American Idol audition.
"We [were] actually hanging up sheetrock at work, and he told me he was going to sign me up for it," Noah said during his audition in front of the judges in Texas. "I say, 'No, you're not.' But he did it anyway. … I would have never signed myself up for nothing like this. I've never had that confidence. It's pretty cool to know that somebody believes in you more than you believe in yourself."
Noah auditioned with Kameron Marlowe's "Giving You Up." Judge Lionel Richie told the teen he had a "bada** storyteller voice," and Luke Bryan was impressed with Noah's accent and tone. Meanwhile, Katy Perry called Noah the "American Dream." They awarded Noah with a golden ticket to Hollywood, and he continued to impress week after week.
Is Noah Thompson married? 'American Idol' showed glimpses of his family
During Hollywood Week, Noah opened up more about his family. He shared that he's a new father to a baby boy named Walker. Noah shares Walker with his girlfriend, Angel Dixon. According to Angel's Instagram, the two have been together since 2018, but they aren't married.
"My little boy, he's my strive for all this," Noah said on Idol. "Blows my mind that I'm even here. This could give me the opportunity to give my son an entire new life, a better life."
For his Showstoppers performance, Noah sang Rihanna's "Stay" because it reminded him of Angel. He often talked about how difficult it was to be away from his family, but he knew his Idol journey would help them in the long run. Noah did get to see Walker and Angel during Disney Week, where the Top 10 visited Disneyland with their loved ones before performing Disney songs on the show. He also visited his hometown ahead of the finale to see his family and enjoy a parade in his honor.
Noah says he's ready to go home to his family and 'take it all in'
Now that Noah's American Idol journey is over, he's ready for more time with Walker and Angel. During an appearance on Good Morning America on May 23, the singer revealed that he was "shocked" to hear that he won the competition and he's still processing the news.
"I'm really looking forward to kinda just going home and seeing my family for a minute. … Kinda just taking this all in," Noah said. "It's going to be wild. I'm going to try to just stick to, you know, staying in the house for a little bit."
Stay tuned to Showbiz Cheat Sheet for more updates on American Idol and Noah Thompson.