Pixar Movies Ranked: America's Favorite Disney Pixar Film Is Not What You Think
Pixar has brought heartwarming stories, from Toy Story to Coco, and Disney Pixar movies continue to touch our hearts. Audiences eagerly follow each journey of their favorite Pixar characters. Lightning McQueen found there's more to life than winning; Jessie finally trusted a new owner; Carl rediscovered himself and went to Paradise Falls; Miguel replenished his family with music.
The list of Pixar movies goes on and on. So what do audiences consider the best in the world? According to a survey, the Disney Pixar movies ranked highest comes down to the ratings, box office numbers, and internet searches.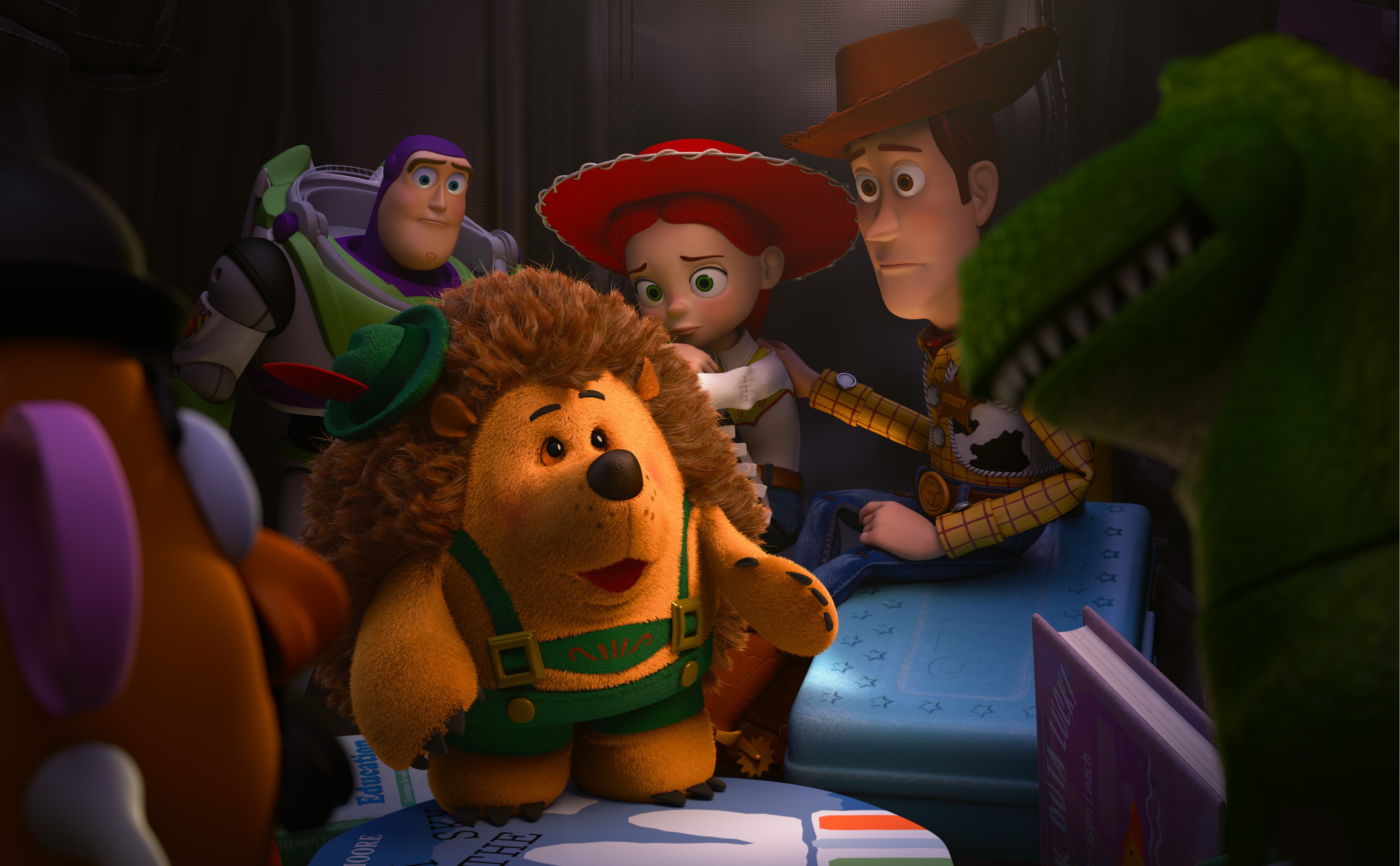 Pixar movies ranked worldwide
Play Like Mum conducted a survey based on the world's "most-loved movie score," on a scale of 1 to 10. Among the lowest scored includes Soul, The Incredibles, WALL-E, and Ratatouille. But this doesn't translate to a low critical score. In fact, Soul received a critical score of 95% and an audience score of 88%.
Toy Story 2 also ranked on the lower end of worldwide Pixar favorites. However, the critics gave it a 100% rating. Its predecessor (Toy Story) also received a 100% critics' score but ranked lower than its sequels, Toy Story 3 and 4.
According to the findings, the world's all-time favorite Disney Pixar movies in order are Up, Coco, and Toy Story 3.
RELATED: 'Up': Where to Watch Ed Asner's Beloved Pixar Movie
Up isn't Pixar's highest-grossing film. Nevertheless, the yearly search volume contributes to its "most-loved score." People around the world search Up more than any other Pixar film. The Up movie characters Carl Frederickson, Russell, and Dug became popular in Disney theme parks worldwide.
The storyline also introduced a more melancholy premise compared to other Disney Pixar movies. Even the late Ed Asner, the voice of Mr. Frederickson, said the film is more "adult" than other Pixar flicks.
Coco added cultural diversity to Pixar's library. Using the Day of the Dead holiday, Coco brought viewers a family-oriented storyline.
'Coco' is America's choice for best Pixar film
Per the annual search volumes and audience scores, America's favorite Pixar movie isn't Up. Although Up rated as the worldwide favorite, each country has its own. So which Pixar movie is America's favorite?
American audiences love Coco. Out of 158 surveyed countries, Coco touched the hearts of 118, including the U.S. Each country's search volume differs, and the survey blended its ratings with box office records, audience scores, and critics' scores.
Coco reportedly has an annual search volume of 627,000 in the U.S. Countless American viewers consider it as a new classic. And it looks like other countries agree. Most nations, including Canada, Mexico, Greenland, Australia, and Russia favor Miguel's heartfelt story. Coco balances the Land of the Living and the Dead, giving the audience an authentic fantasy. Not only that, but it also provides a new perspective on a typically dark aspect: death.
Many Disney fans assume the favorites are based on audience scores. Coco and Toy Story 4 would tie with a 94% audience rating and a 97% critical score if this were how Pixar movies ranked in the survey.
Upcoming Disney Pixar movies include 'Turning Red' and 'Lightyear'
It's challenging to keep track of upcoming Disney and Pixar movies. Disney will release multiple new animation films, such as Encanto on Nov. 24, 2021. However, Pixar did not distribute these films.
There are two new Disney Pixar movies approaching theaters. One is a brand-new story; the other tells the origin of one of the most popular Pixar characters.
Turning Red follows teenager Mei-Lee, a diligent daughter who thirsts for more fun. Her mother is strict and overprotective, fueling her embarrassment. And to spice it up, Mei-Lee automatically becomes a red panda whenever she is stressed. Turning Red comes out on March 11, 2022.
If the title doesn't make it obvious, Lightyear explores Buzz Lightyear's beginnings. However, it's not focused on the toy. Instead, the plot focuses on the inspiration behind the toy. Lightyear uncovers how a young pilot became one of the most beloved Pixar characters in history. Chris Evans will voice the famous space ranger. Lightyear is scheduled to premiere on June 17, 2022.
Until then, some of the best Pixar movies on Disney+, including Coco and Up, are available to subscribers.
RELATED: Ed Asner Was 'Relieved' at 'How Adult' Disney Pixar's 'Up' Is