'America's Got Talent': Crazy Secrets About the Show That NBC Doesn't Want You To Know
America's Got Talent brings on contestants all over the world every season to show off their talent. After the show, many contestants went on to make it big and took their act to places like Las Vegas. But there are a lot of crazy secrets that go into making the show.
The show has been sued multiple times. Former contestants have also been open about how the show isn't always what it seems. Here are seven crazy secrets about the show most fans probably don't know about.
1. A producer has been sued for reportedly 'traumatizing' someone's daughter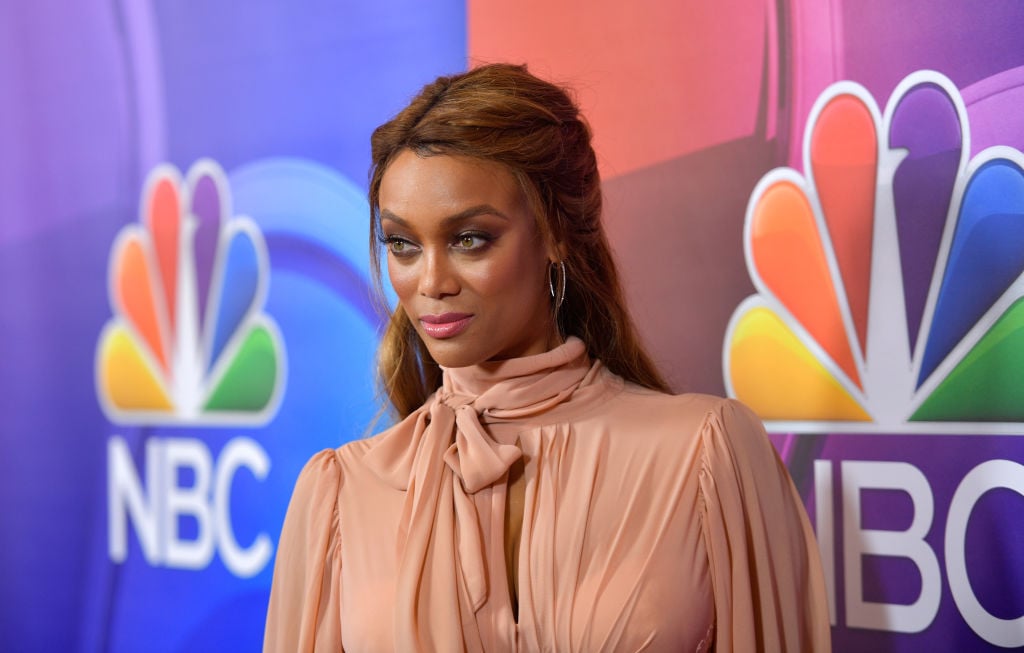 The show was recently accused of manipulating a couple's daughter.
A singer-songwriter couple auditioned and brought their daughter to the show as they performed multiple songs. They claim a producer asked the daughter about an original song. They also claimed the producer tried to get the daughter, who is a minor, into a contract without their consent, according to The Hollywood Reporter.
When they performed, they said their daughter was told to "act embarrassed and annoyed by her parents' performance" and Tyra Banks "physically manipulated and verbally abused" the daughter while making fun of their performance.
The show gave the statement "We take great care of all acts that cross the AGT stage and their families. Tyra has been an incredible addition to AGT with her vibrant energy and maternal nurturing spirit, and we look forward to continuing to watch her positive influence on the show."
Next: This is how the show reportedly gets emotional reactions out of people.
2. A contestant said producers lie to get an emotional reaction out of people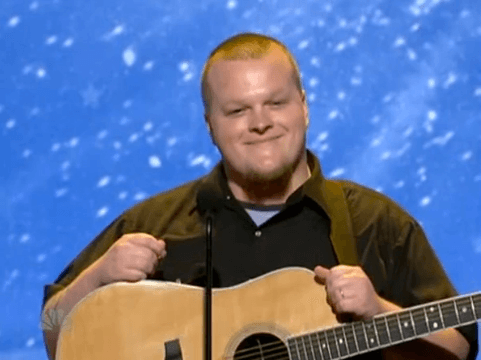 A contestant claimed they were told to cheer for someone that lost which led to tears.
This probably isn't that surprising now that reality TV has been around for a while. But the story Cas Haley told for Inside AGT: The Untold Stories of America's Got Talent is really upsetting.
He said he was in the green room and watched a young girl from Hawaii audition. A producer told them that she made it, so everyone in the room should applaud for her when she gets back. But this played out in an unexpected way.
"It turns out she didn't actually make it," said Haley. "They just told us that so we'd cheer and they'd get [a] reaction out of her. That was the first time I realized I couldn't trust these people."
Next: This contestant was caught lying about his time in the army.

3. A contestant was caught lying about his backstory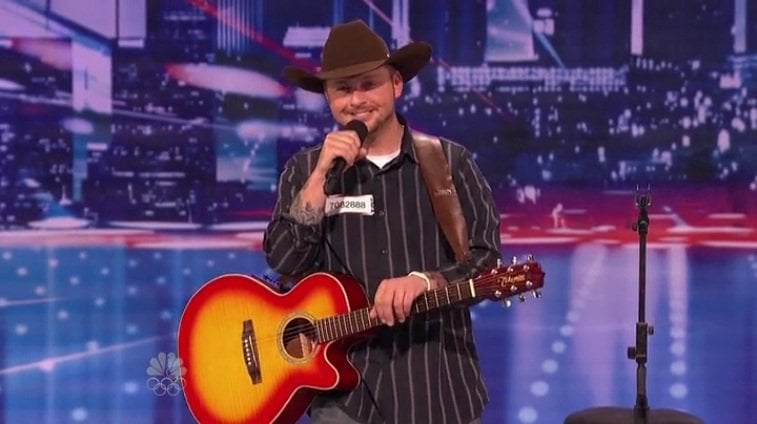 This contestant sort of apologized for misleading audiences.
Like other reality shows, America's Got Talent tries to show moving backstories of contestants to get the audience to root for them and be attached to them. It turns out one contestant was caught lying.
Timothy Poe claimed in Season 7 that he was injured by an IED explosion in Iraq and hit with a grenade in Afghanistan. Poe said this injury made him stutter and learned to sing to overcome it. According to Daily Mail, the army refuted Poe's claims and the picture used of him in uniform wasn't truly him. He later apologized.
He, however, still said "I don't feel like I've lied. That's what's driving me crazy because I truly thought things have happened to me."
Next: Former contestants claim producers sabotaged people doing this.

4. Former contestant accused producers of sabotaging singers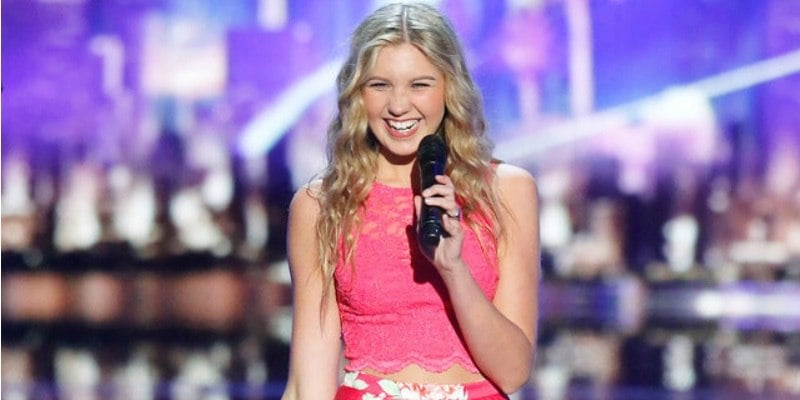 A contestant said producers had a way to make sure singers were off key.
There have been some impressive singers on the show. But apparently, producers like to manipulate their performances in tricky ways.
"I know numerous friends on the show who would rehearse with full monitors — EQ'd perfectly — then when they do their live performance, the monitors would drop off so the performers can't hear themselves and they sound off key," said Murray Sawchuck from Season 5 in Inside AGT: The Untold Stories of America's Got Talent.
Next: This is why the show was sued for wrongful death.

5. The show was sued for wrongful death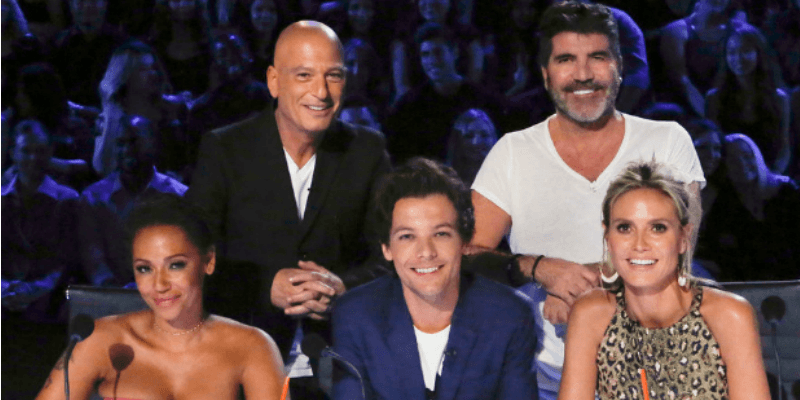 The estate of a woman who died sued claiming the show's equipment caused her death.
Maureen Allen and her husband were volunteering at a county-sponsored science and engineering fair, but a lot of the access points were blocked off because filming of the show was about to start. When Allen tried to get to the ramp in her wheelchair, it had a large power cord obstructing her way, according to Deadline. She was reportedly thrown off hitting the pavement, which led to arm injuries and a broken hip.
The suit claims she was "was forced to undergo no less than 8 different procedures as a result of the injuries." She later had to go on life support and eventually passed away. The legal process is still ongoing.
Next: Is the show stacked against people who audition?

6. A lot of the contestants that go far didn't audition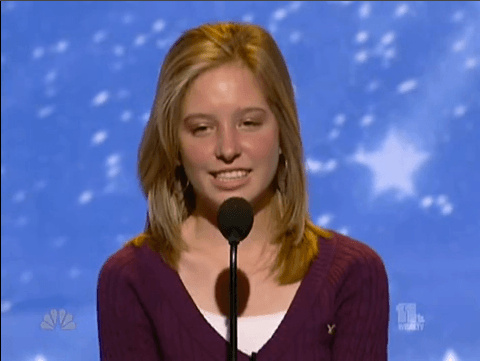 In one season, reportedly only one contestant who made it to the Top 20 auditioned.
A lot of reality shows recruit their cast, even though they advertise auditions. This competition is no different, but what's disappointing is that a lot of the contestants that go far aren't people who audition. Instead, they are people who were already known for their talent.
Country singer Julienne Irwin from Season 2 revealed in Inside AGT: The Untold Stories of America's Got Talent that she was told she was the only one in the Top 20 who wasn't a professional performer and had to audition.
Next: Some contestants go on multiple versions of the show.
7. Some contestants have appeared on multiple versions of the show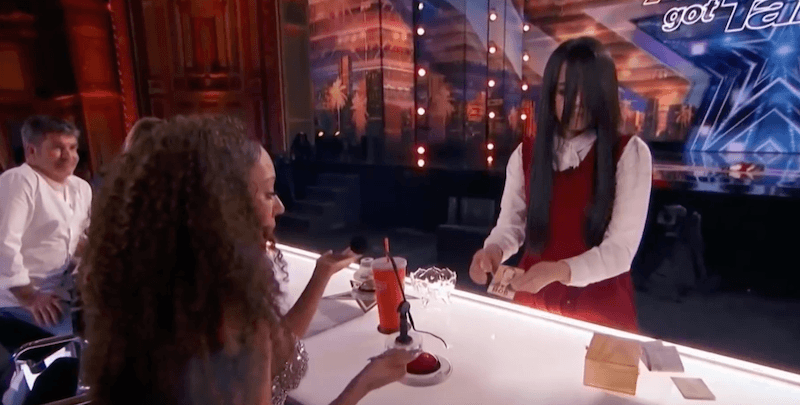 You can find the same acts on multiple shows online.
Not only are some contestants recruited from YouTube and comedy clubs, but they are sometimes cross over from the other international  branches of the show. For example, the act, Sacred Riana was in Season 2 of Asia's Got Talent and recently appeared on Season 13 of America's Got Talent.
Follow Nicole Weaver on Twitter @nikkibernice.
Check out The Cheat Sheet on Facebook!