'America's Got Talent': Daniel Emmet Returns For Season 17, But There's A Strange Twist
America's Got Talent Season 17 continues auditions with episode 2 on NBC and a guest appearance by a former contestant and opera singer Daniel Emmet. However, he's a part of a new group, Metaphysics, which uses "artificial intelligence to create hyper-real content." Get a quick recap of when Emmet auditioned for AGT and how far he went, along with what he's up to now.
'America's Got Talent': Daniel Emmet returns with a new act, Metaphysics
In an early release America's Got Talent preview, Daniel Emmet joins a new act, Metaphysics, and blows the judges away. The co-founders of the company, Tom Graham and Chris Ume take the stage to introduce their AI technology. 
"Our company is called Metaphysics, and we use artificial intelligence to create hyper-real content," Graham explains to the judges. "We're going to invite our good friend, Daniel Emmet, on stage, who you guys are familiar with from a previous season."
RELATED: 'AGT': Where Is Season 16 Winner Dustin Tavella Now?
Then the group of three shock the judges when a projection of Emmet begins singing, "You're the Inspiration." Emmet transforms into Simon Cowell and the audience goes wild. Aftward, Cowell, Howie Mandel, Sofia Vergara, and Heidi Klum have nothing but good things to say about the technology.
"I've always said, is there such a thing as a perfect contestant?" Simon begins. "We've just found them!"
The judges give Metaphysics four yeses and they move on to the next round.
Who is Daniel Emmet?
Daniel Emmet is an opera singer from America's Got Talent Season 13. He became the #opera boy during his run on AGT. The star can sing in seven languages. Since his time on the competition reality show, he released the single, "True Reflection." According to Emmet's website, the song debuted at #1 on the iTunes Classical Chart. He also debuted on the Las Vegas strip as a headliner at Caesars Palace. He also performs around the country.
RELATED: 'AGT' Season 17: Fans Slam JoJo Siwa's Girl Group, XOMG POP! — 'They Are Already Famous'
When was Daniel Emmet on 'America's Got Talent'?
Daniel Emmet auditioned for America's Got Talent in season 6 and then again in season 13. The first time, he made it past the auditions but did not perform in Vegas. His early audition was not televised. However, when he returned for AGT Season 13, Emmet made it to the Quarterfinals as a Wild Card contestant. He finished in the bottom five of the top 10 that season.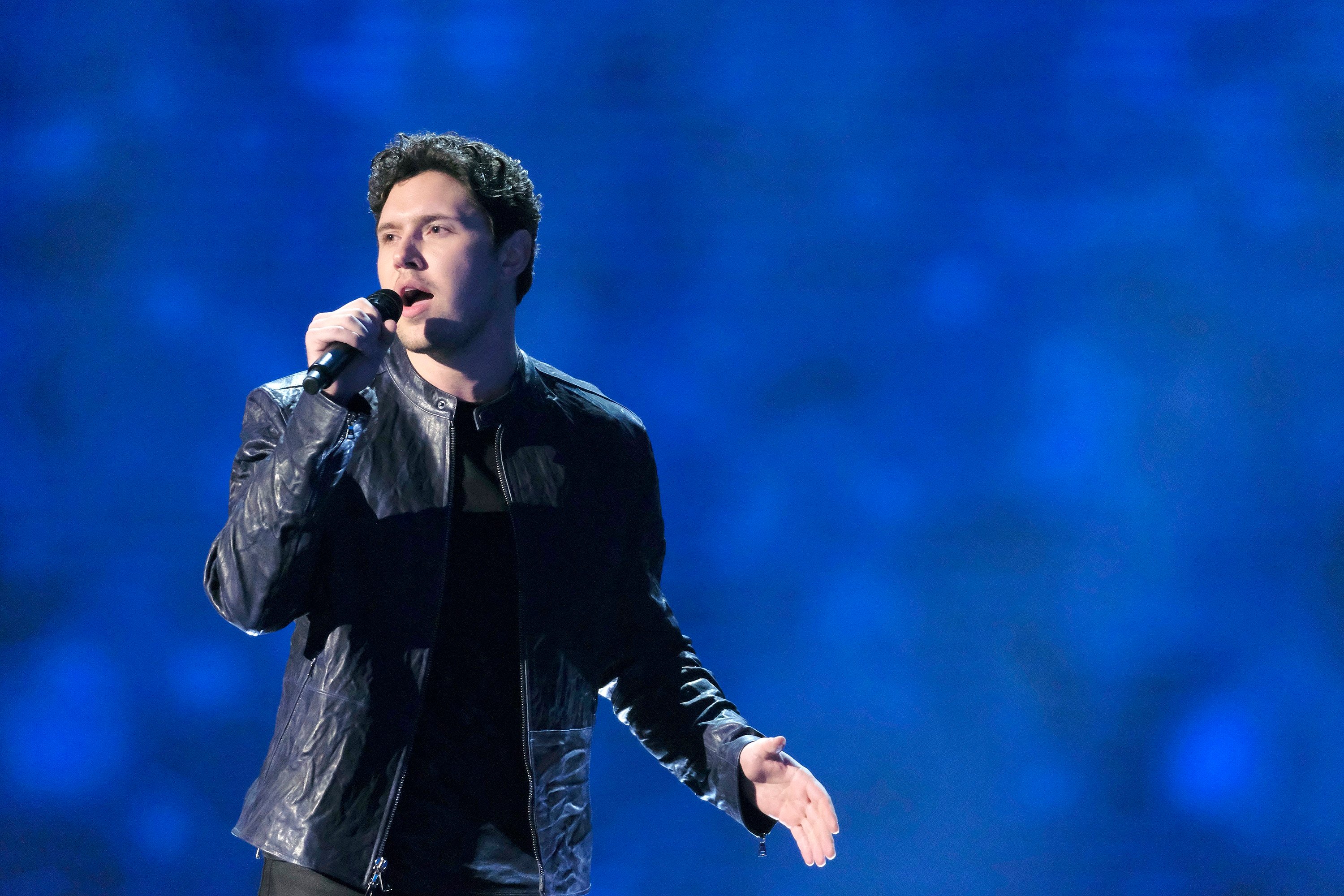 Will Daniel Emmet continue 'AGT' Season 17 with Metaphysics?
No, Daniel Emmet probably won't continue with Metaphysics. The Metaphysics-AI co-founders explained that they have a lot more in store, including a performance from an "iconic duo." It sounds like they plan to bring various guest stars to the stage to show off their groundbreaking technology.
"While we got four 'yes' votes from the judges, we still have to wait for the judges' deliberations to see if we get through to the live rounds," the Metaphysics-AI blog reads. "But we would certainly be very excited by the opportunity to show off more of our work. Maybe even a performance from an iconic duo is in the works. You'll have to wait and see!"
America's Got Talent returns Tuesdays at 8 pm ET on NBC throughout the summer.
RELATED: How to watch 'America's Got Talent' Season 17 and Everything You Need to Know