'America's Got Talent': Everything to Know About Mia Morris, the One-Woman Band
America's Got Talent Season 17 has featured many incredible musical acts so far, but Mia Morris stood out with her audition on June 28. The teenage rockstar impressed the judges and the audience with an original song as a one-woman band. And though Mia is still in high school, she has already spent years putting her talent to work in the music industry. Here's what to know about her.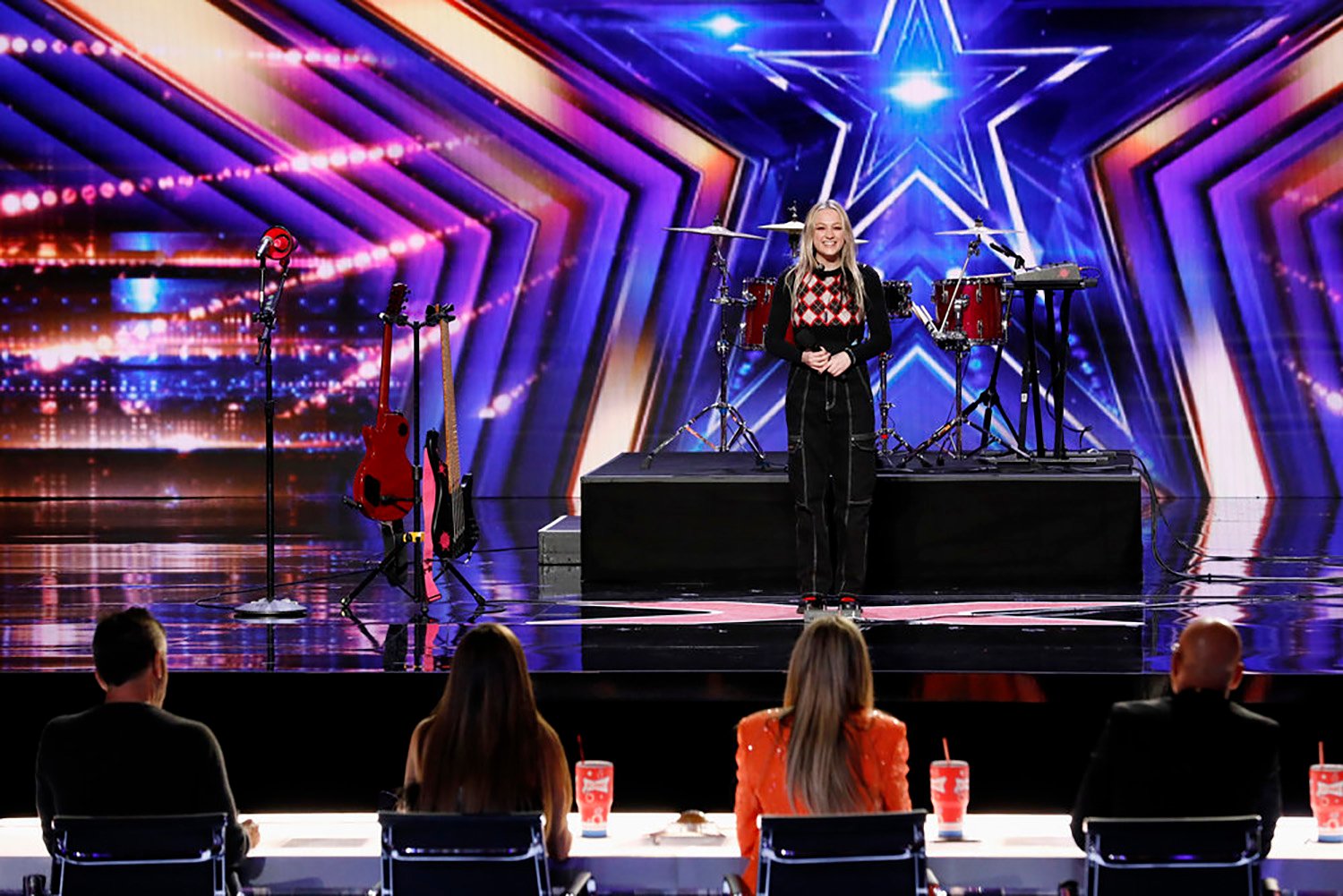 Mia Morris, 17, showcased her one-woman band on 'America's Got Talent'
Mia came to America's Got Talent from Nashville. She introduced herself to the judges as a singer, songwriter, and multi-instrumentalist. Additionally, she said that her dream was to "share [her] music with the world."
Using several instruments on stage, as well as a loop pedal, Mia performed an original song called "Gone My Way." The audience ate up every second of Mia's performance. The judges had smiles on their faces.
After Mia finished her song, Howie Mandel called her a "star." Meanwhile, Sofia Vergara called Mia "one of the coolest girls standing on that stage." Simon Cowell had a bit of criticism, calling the song a "mess at times." However, he added that it shouldn't have been perfect anyway; that's why he loved it. All four judges gave Mia yesses.
What instruments does Mia Morris play?
According to Mia's biography on her website, she plays "drums, piano, bass, guitar, ukulele, harmonica, cajon and melodica." However, she's most passionate about the drums. Fellow musicians have even considered Mia a "drum prodigy."
"One day I found a drum set in my neighbor's garage. From then on, I spent most days playing drums and collecting other instruments to experiment with to make noise in YouTube videos," Mia told Nashville Voyager. "By the time I was 13, I had begun making full recordings and videos of songs where I would play every instrument."
RELATED: 'AGT' Season 17: Fans Call Out Judges For Not Giving Kristen Cruz 'I See Red' the Golden Buzzer
Mia Morris has written more than 125 songs for herself and other artists
Mia's website states that she has worked with "dozens of hit songwriters and well-known artists," such as members of the All-American Rejects and Fountains of Wayne. She has already written more than 125 original songs, at least 30 of which she released on music streaming platforms. Mia also began touring and performing live shows after her move to Nashville in 2017.
"Some would say being a multi-instrumentalist is unique. But it really isn't in a music town like Nashville," she said in her interview. "One thing that sets me apart is the style of music I write and release. I make rock or alternative pop music. And while you can find a little bit of everything in this town, country music is still what is getting made and played more than anything else in Nashville."
Where to follow Mia on social media
Mia got her start on YouTube, so she remains active on her channel. She often posts original songs and drum covers, as well as music industry tips, vlogs, and more. Additionally, fans can find Mia on Instagram, TikTok, and Twitter.
Fans can see even more of Mia Morris on America's Got Talent, which airs on Tuesdays at 8 p.m. ET on NBC.
RELATED: 'America's Got Talent' Season 17: 5 Things to Know About the MPLUSPLUS (M++) Dance Crew