'America's Got Talent: Extreme' Suspended, Stuntman in Critical Condition
NBC's variety show America's Got Talent: Extreme has been put on hold. After one of the show's stuntmen was critically injured during rehearsal, the network announced they would suspend the show for the time being. Here's what we know.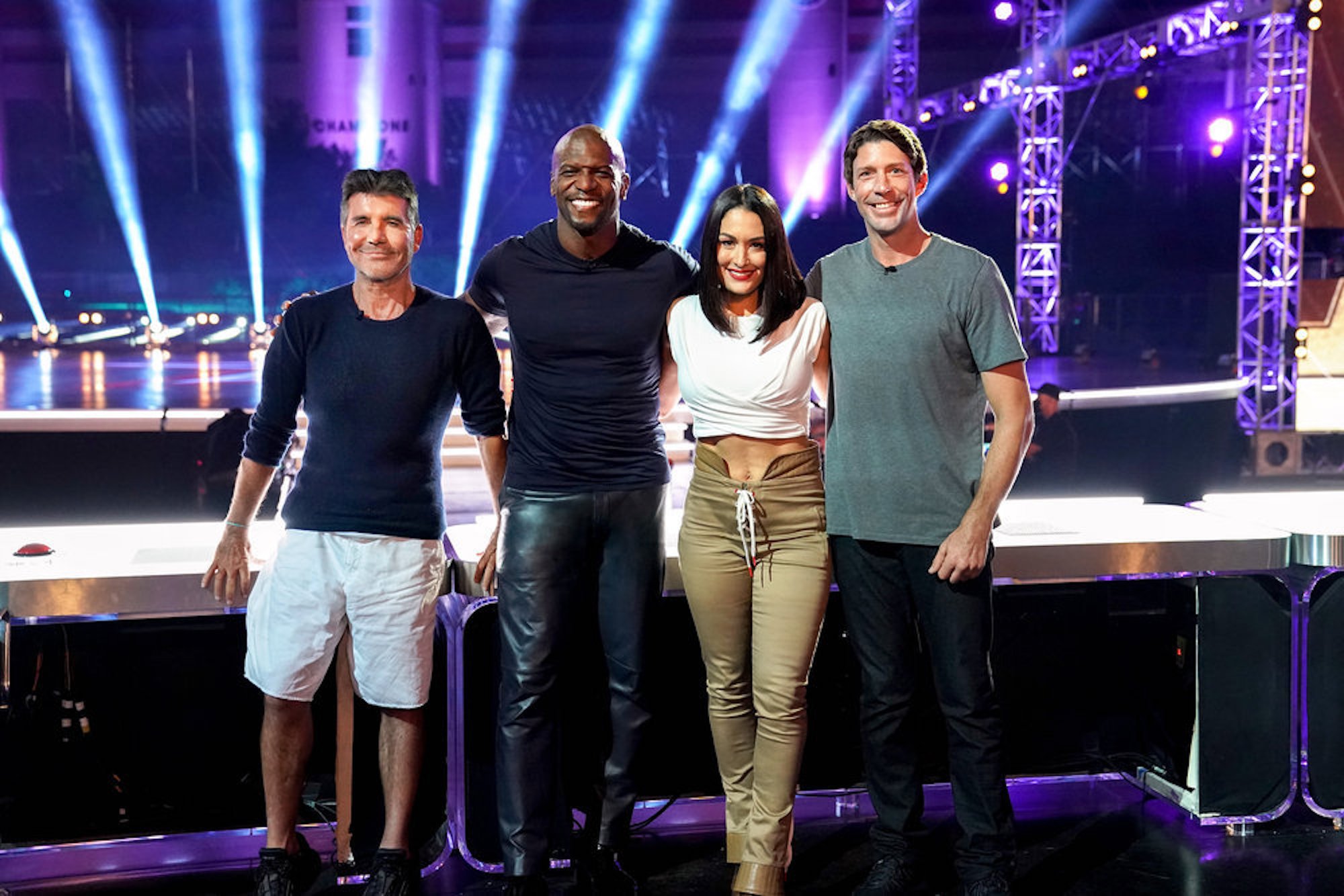 'America's Got Talent: Extreme' is on hold after stuntman Jonathan Goodwin almost dies
America's Got Talent: Extreme began filming its first season in October 2021, and during the week of Oct. 11, 2021, the show was rehearsing at the Atlanta Motor Speedway. The stuntman performing, Jonathan Goodwin, was wearing a straight jacket for his act when things went downhill.
Goodwin's stunt involved dangling in the air between two swinging cars while trying to escape from his straight jacket. However, the two cars smashed into one another, catching Goodwin in the middle. The vehicles then exploded into flames before Goodwin plummeted to the ground, hitting his head. According to TMZ, the crew on set thought the daredevil died.
As of now, Goodwin's condition is unknown. When he went to the hospital, he was responsive to the medical team but in critical condition.
Stuntman Jonathan Goodwin isn't new to the 'America's Got Talent' franchise
The expected appearance on America's Got Talent: Extreme was not Goodwin's first experience with the franchise. He appeared as a semi-finalist on America's Got Talent Season 15 and performed in Britain's Got Talent in 2019. Born and raised in Pembrokeshire, Wales, Goodwin is listed as an "escapologist" on his Wikipedia page.
On AGT, Goodwin performed a complicated stunt involving a zipline, a padlock, and flames. His hands were tied behind his back as he tried to unlock the padlock before the flames burned through his tether and caused him to fall to the ground He completed it successfully and had recently started to make a name in the world of stunts. However, we're not sure what his future holds after his accident.
NBC Network announces the show is on hold until further notice
After the October accident involving Goodwin, NBC announced the show would shut down filming for an unknown amount of time. They plan to pick up again at a later date, but when that is hasn't been confirmed. 
A spokesperson for America's Got Talent: Extreme told TODAY, "In order to focus on the wellbeing of our crew, we will be temporarily pausing production on 'America's Got Talent: Extreme' and will resume the last few days of filming at a later date. The health and safety of our cast and crew continue to be our priority. Our thoughts and prayers remain with Jonathan Goodwin and his family as he continues to recover from his accident on Thursday," 
This will be the first season of America's Got Talent: Extreme, a spinoff from the original series. This one, however, will focus on stunts and extreme acts. WWE star Nikki Bella, Travis Pastrana, and longtime producer of the show Simon Cowell are the judges. The prize money is less than America's Got Talent at only $500,000, but that's still a good chunk of change. Before the accident, no premiere date had been announced, but now we don't know if Goodwin's fall delayed the series even further.