'America's Got Talent': Gabrielle Union Says She Got Sick From Simon Cowell Smoking, Which Rattled Howie Mandel
Last season of America's Got Talent ended with multiple reports about the show's work environment. That's because Gabrielle Union reportedly complained about it and that includes Simon Cowell smoking indoors. Find out what she says about how it affected her health and more.
Gabrielle Union complained about Simon Cowell smoking indoors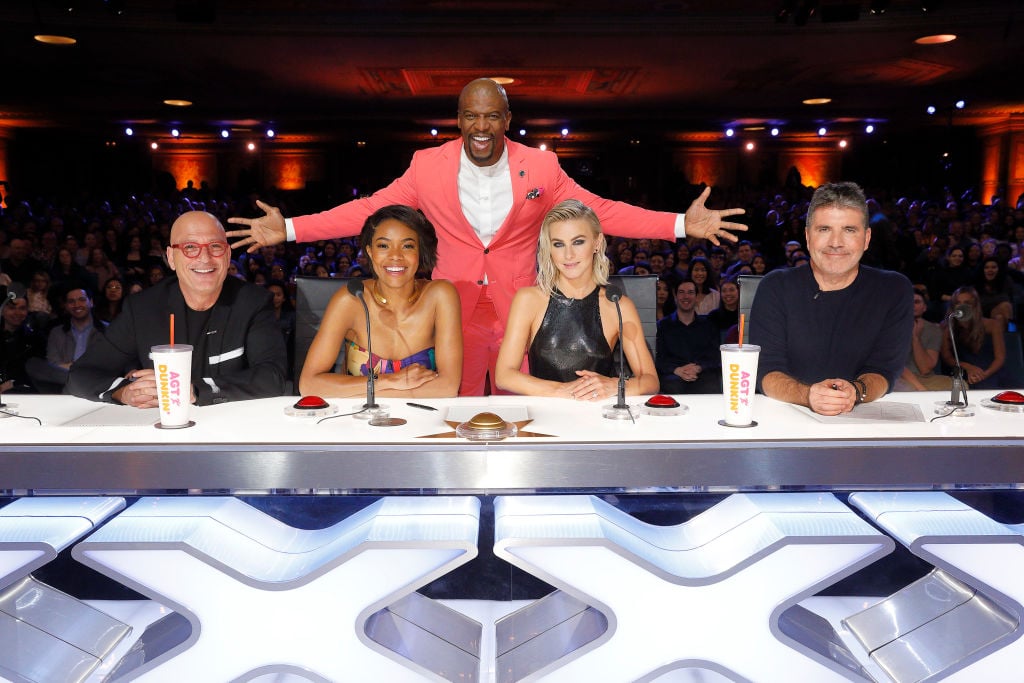 RELATED: 'America's Got Talent' Source Claims There Was Sensitivity Training for Season 15
There were reports about multiple alleged incidents leading up to Union's exit on the competition show. Vulture reported that Union "regularly" complained about Cowell smoking indoors. This was a violation of California's law, but he reportedly still did it.
This was reportedly a huge issue for Union because she's allegoric to smoke. "No one could stop Cowell from smoking and that previous attempts by a fire marshal and NBC executives had been unsuccessful," NBC staffers reportedly said.
Cowell and Union reportedly continued to clash. It was later reported that Union was considering suing the producer. However, that has yet to happen. SAG-AFTRA launch an investigation into the claims around Union's exit. It's unclear when the investigation will end and when the results will be released.
Union said she got bronchitis
RELATED: 'America's Got Talent': Terry Crews Publicly Apologizes to Gabrielle Union for 'Disrespectful Comments'
Union is opening up about her time on the show with Variety. This time she said she brought up her concerns about Cowell smoking on her first day.
She said this was big for someone "coming onto a set and you are literally met with the very definition of a toxic work environment, and it's being carried out by the most powerful person on the production."
The actor said nothing changed despite her efforts. "I couldn't escape. I ended up staying sick for two months straight. It was a cold that lingered, and turned into bronchitis, because I couldn't shake it. It impacted my voice, which affects my ability to do my job," she said.
Union said her runny nose rattled Howie Mandel. He has obsessive compulsive disorder and has a fear of germs. "It was challenging to tend to my illness without being made to feel like I'm responsible for my own sickness," she said. "It put me in a position from day one where I felt othered. I felt isolated. I felt singled out as being difficult, when I'm asking for basic laws to be followed. I want to come to work and be healthy and safe and listened to."
Cowell's spokesperson gave a statement to respond to the claims. "When he was directly informed of the smoking complaint during the first couple of days of the season, he immediately changed his behavior and the issue was never raised again," claimed the spokesperson.
Season 15 of America's Got Talent premiered the night before the release of Union's new interview. Sofia Vergara and Heidi Klum are the new judges on the show.