'America's Got Talent': Ben Lapidus' Parmesan Cheese Song Is Available to Stream
Ben Lapidus has put into song how many people feel when asking for parmesan cheese at a restaurant. During the America's Got Talent Season 17 premiere on Tuesday, May 31, the punk singer took to the stage to audition with his tune, "Parmesan Cheese." The song was a bit unusual, but Ben managed to get "Parmesan Cheese" stuck in many viewers' heads. Now, fans can stream it everywhere.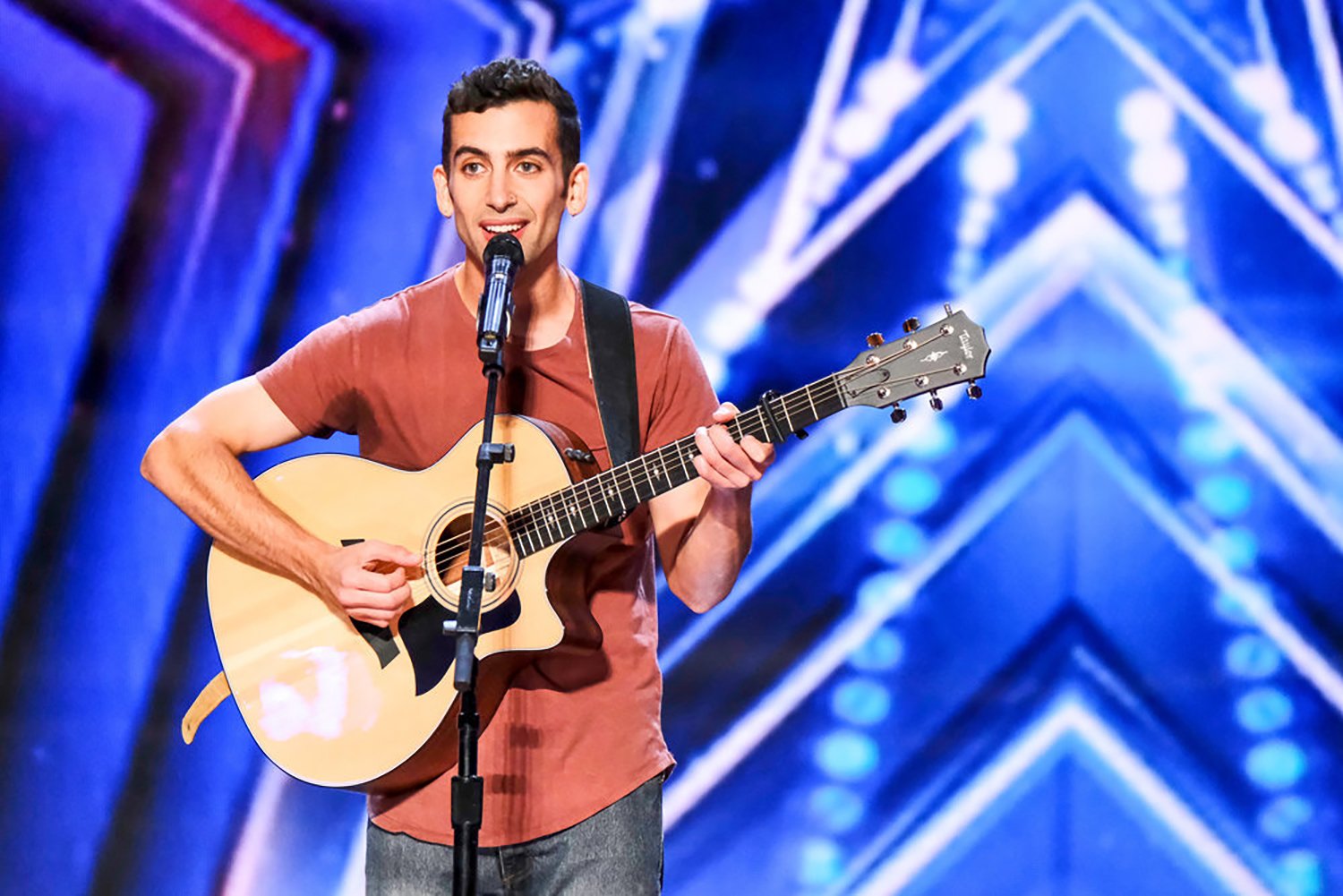 Ben Lapidus made history on 'America's Got Talent' with 'Parmesan Cheese'
Ben, a podcast sound engineer with dreams of becoming a professional musician, delivered a performance on AGT that no one could have predicted. He told judges Simon Cowell, Heidi Klum, Sofia Vergara, and Howie Mandell that his father died when he was young, so Ben turned to music for comfort.
Ben said he would perform an original tune that he hoped would "resonate" with the judges. Many fans might have expected him to sing a song about loss or healing, but instead, the topic was parmesan cheese. Specifically, it was about Ben's internal dilemma when he wants more parmesan cheese at an Italian restaurant but doesn't want to seem greedy. Many of us have been there, right?
"I always want more Parmesan, but I'm embarrassed," Ben sang a few times before going screamo mode with the lyric.
Host Terry Crews resonated with the song, and so did Heidi. However, Simon only found it annoying, especially given his disdain for parmesan cheese. He was the first to hit his red X button, followed by Howie and Sofia. Once Ben started screaming, Heidi hit her button, too.
But Ben didn't have to lose hope. The audience loved "Parmesan Cheese" and, unlike Ben in his song, demanded more. Heidi gave the singer another chance. This time, the audience chanted along with Ben. And in a history-making moment on AGT, Simon, Heidi, and Sofia took their X's away, giving Ben enough yesses to move forward.
"It's the power of the people!" Heidi declared.
Fans can stream Ben Lapidus' song everywhere
"Parmesan Cheese" is certainly an earworm, and many AGT fans will hum it for days. Thankfully, those who love the cheesy anthem can stream and download it everywhere they listen to music, including Spotify, Apple Music, YouTube, iTunes, and more.
Ben's AGT audition song is part of a 3-song EP, Grad School, which he released on May 31. The EP also includes the title track, "Grad School," in which Ben sings, "The world is dying/And I hate my body/Maybe I should go to grad school." Meanwhile, in "Call Your Mom," he sings about waking up with a hangover and making changes in life.
RELATED: Before 'America's Got Talent,' Here's Where You Might Have Seen the Bonebreakers
What are the 'Parmesan Cheese' lyrics?
In case just listening to "Parmesan Cheese" wasn't enough to get it stuck in one's head, here are the full lyrics. Fans should have these memorized for the next protest against "Big Parma."
When I get pasta
at a restaurant
and the waiter
comes around
with the parmesan cheese and he says
'parmesan?' and I say please

He gives me a spoonful
and says would you like more and I say
'sure' as if it's no big deal as if it's
not my reason for
choosing an Italian restaurant in the
the first place he looks at me and says
'is that good? 'yeah that's good thanks'

I always want more parmesan but I'm embarrassed
I always want more parmesan
but I'm embarrassed that's me

Why are they so stingy?
Is there a shortage of parmesan?
Is it really that expensive?
I just want more cheese, is that so wrong?
just leave it on the table
for god's sake, I'm a grown-up
I have rights and I will not be shamed for my cheese intake

I will not remain silent
I will not give in
I will die
I always want more parmesan

– "Parmesan Cheese," Ben Lapidus
America's Got Talent airs on Tuesdays at 8 p.m. ET on ABC.
RELATED: 'America's Got Talent': How Much Does It Cost to Be on the Show?