'AGT': Where Is Season 16 Winner Dustin Tavella Now?
Now that America's Got Talent is back for season 17 on NBC, many viewers want a quick refresher about who won AGT season 16. In 2021, Dustin Tavella was the third magician to win AGT since the show began. He followed in the footsteps of Mat Franco from season 9 and Shin Lim from season 13. Take a look at how Tavella took home the $1 million prize on AGT Season 16 and where he is now.
Who won season 16 of 'AGT'?
Dustin Tavella won season 16 of AGT; however, he was not an America's Got Talent gold buzzer winner like many contestants since the season 10 reformat of the buzzer. However, his audition video was an early release on the AGT YouTube channel and social media outlets. So, that's hopeful news for acts like Celia Munoz and magician Mervant in season 17, who saw their audition video on social media before the season 17 premiere aired.
Tavella wowed the judges and audiences by combining heartfelt storytelling with magic. His audition featured how he and his wife, Kari, adopted their son Xander when he was two months old. However, it weaved in magic in a way that shocked viewers. It earned him the $1 million prize, a new car, and a headlining show in Las Vegas.
'AGT' Season 16 winner Dustin Tavella is still headlining in Las Vegas
After he won season 16, Dustin Tavella became a headliner in the AGT live show at the Luxor Hotel in Las Vegas, Nevada. Kari and Tavella moved their family, including their newest addition, Silas, to Vegas after winning last September 2021. He currently performs his act twice each night, five nights a week. However, he loves every minute.
"Literally every night we're performing for thousands of people from all over the world," Tavella told NBC Insider. "One of my favorite things afterwards is just going out and getting pictures with people. People really, really love America's Got Talent. And I think that going out there and meeting all of them is one of the coolest things because it just keeps it so human. We're performing every night, but every night feels so new."
Dustin Tavella continues to find the magic in everything one year after his time on 'AGT'
In addition to headlining in Las Vegas, the AGT Season 16 winner takes time to find the magic in everyday life with his family. He shares photos and videos of his wife and two children on social media, enjoying every moment.
"One of the main lessons we want to teach our boys is to never stop playing," Tavella captioned an Instagram video. "Life is an adventure! No matter what life throws our way, there is always some kind of magic to be found! Go out and find it."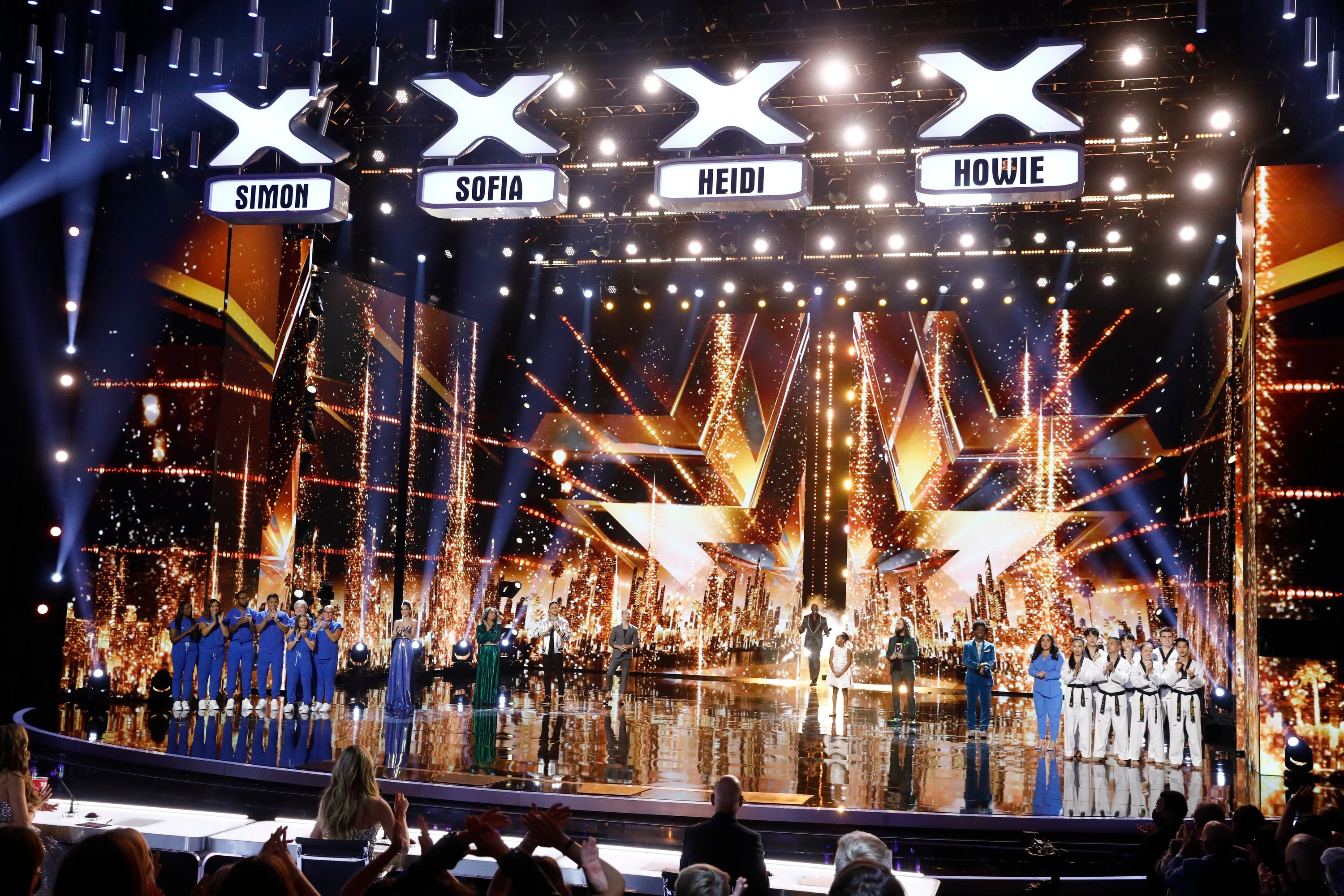 Tavella also shared a special video of each of his sons on his social media account. He spent time with Xander feeding and petting horses at a local farm in one post. In another video, Tavella and Silas played around in a parking lot on a drift trike.
"Sometimes I can get so caught up in all life throws our way, that I forget to get outside and just enjoy moments… moments completely unrelated to career or anything else I may be pursuing," Tavella shared on Instagram. "I've been loving slowing down lately! God, help me to never miss the moments that truly matter!"
America's Got Talent Season 17 airs Tuesdays at 8 p.m. ET for the summer of 2022. AGT Season 16 is available for streaming on Peacock.