'America's Got Talent' Season 17 Episode 2 Lineup, Spoilers, and Who Gets a Golden Buzzer
In America's Got Talent Season 17 Episode 2, another contestant receives the golden buzzer and that explosion of gold confetti. Plus, there are many more incredible acts that judges Simon Cowell, Howie Mandel, Sofia Vergara, and Heidi Klum send through to the next round of the NBC reality TV competition series. Below you'll find spoilers about AGT Season 17 Episode 2, including who gets the golden buzzer on tonight's episode.
[Spoiler alert: This article contains spoilers from America's Got Talent Season 17 Episode 2, 'Auditions.']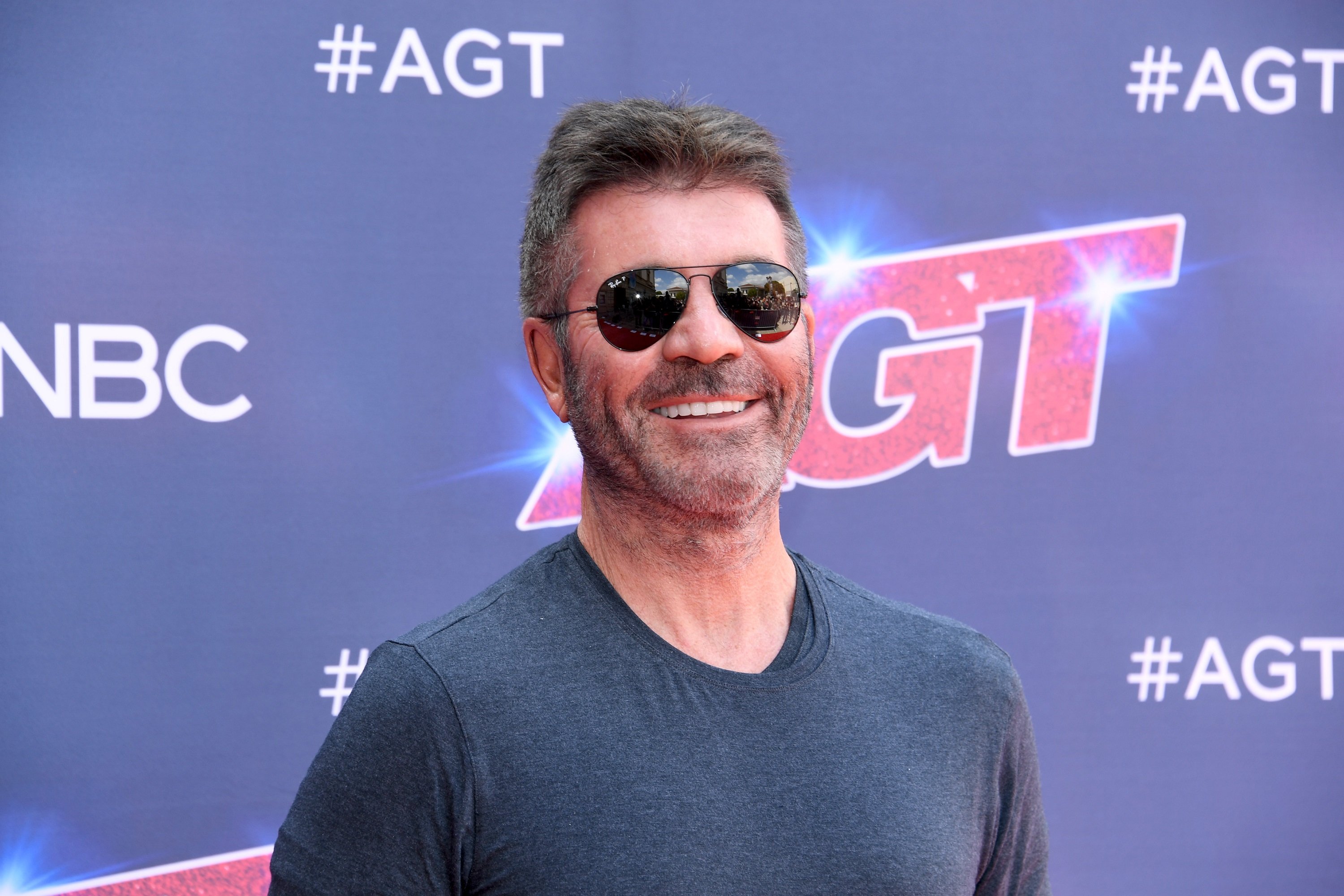 'America's Got Talent Season 17 Episode 2: Singer Maddie receives the golden buzzer
In America's Got Talent Season 17 Episode 2 of auditions, Howie Mandel uses his golden buzzer to send singer Madison "Maddie" Taylor Baez straight to the live show. Maddie is an 11-year-old singer and actor. She starred in Netflix's Selena: The Series as Young Selena Quintanilla. According to her Instagram, she also is starring in a new Showtime series, Let The Right One In.
The rising Latinx star sang the National Anthem at various major league sporting events. She also appeared in the Fox game show, Game of Talents in 2021.
'AGT' Season 17 Episode 2: Metaphysics Artificial Intelligence snags 4 Yeses
In an early release America's Got Talent preview, Daniel Emmet joins a new act, Metaphysics, and blows the judges away. The company's co-founders, Tom Graham and Chris Ume, take the stage to introduce their AI technology. Then the group of three shocks the judges when a projection of Emmet begins singing, "You're the Inspiration." Emmet transforms into Simon Cowell, and the audience goes wild. Aftward, the judges have nothing but good things to say about the technology.
The Metaphysics-AI co-founders explained that they have a lot more in store, including a performance from an "iconic duo."
Funkanometry and Fusion Japan appeared on 'World of Dance' before 'America's Got Talent' Season 17 Episode 2
20–year-old Carlow Rush and 19-year-old Jacksun Fryer make up the hip hop and popping duo on AGT Season 17 Funkanometry from Vancouver, Island, Canada. According to their Funkanometry website, the pair met through "dance battles, competitions, and classes." In 2019, Funkanometry competed in World of Dance Season 3 with judges Jennifer Lopez, Ne-Yo, and Derek Hough. In addition to their reality competitions, Funkanometry has an active social media presence where they share videos with fans. 
Fusion Japan also competed on World of Dance before auditioning for AGT Season 17. However, at that time, they were two separate groups. The Fabulous Sisters competed in NBC's WOD Season 2 in 2018 and made it to the Divisional Final. The boys in the Fusion Japan group are from the group Kyushudanji, who also competed in the World of Dance competition before it was televised on NBC.
RELATED: How to watch 'America's Got Talent' Season 17 and Everything You Need to Know
'AGT' Parmesan Cheese Ben Lapidus has some competition with two other musical comedians in episode 2
In America's Got Talent Season 17 premiere, Ben Lapidus won the hearts of fans with his catchy hysterical "Parmesan Cheese" song. In AGT episode 2, Anthony Kapfer is a musician and comedian. But it looks like he doesn't go through to the next round because Kapfer recently released a song titled "F*** You Simon" to iTunes. However, Waylon Napadogan might be the one to make it through and compete against Ben Lapidus if they both make it to the live AGT show. He has over 1.4 million followers on TikTok and writes songs like, "Jeff Bezos Please Give Me a Million Dollars" and "Lying on Your Resume."
Aiko Tanaka also auditioned as a comedian in America's Got Talent Season 17 Episode 2. She's no stranger to TV and movie screens everywhere. According to IMDb, Tanaka appeared in The Fast and the Furious: Tokyo Drift as a cowgirl, The Howard Stern Show, and The Jim Jeffries Show.
'America's Got Talent' Season 17 Episode 2 features singers Drake Milligan and JoJo and Bri
Country singer Drake Milligan takes the stage to audition in AGT Season 17 Episode 2. According to his Instagram account, Drake Milligan auditioned for American Idol in 2018. But he did not go on to perform in Hollywood. He moved to Nashville, Tennessee, to become a "better singer and songwriter." Then, he released his debut EP, consisting of five original songs, on July 23, 2021.
Joseph "JoJo" Clarke and Bri'Anna Harper performed on The View on June 12, 2020, before auditioning for AGT. The Uncle and niece duo went viral after performing a cover of "We Shall Overcome" and "Ain't No Mountain High Enough."
Viviana Ross performs as an Aerialist in 'AGT' Season 17 Episode 2
According to Viviana Rossi's Instagram, she is part of the Cirque Du Soleil stunt division. She's also a pro-athlete, gymnastics champion, nutritionist, and trainer from Barcelona. In AGT Season 17, she's performing a similar performance to one she did in the Romanian Talent Show. 
Zeno Sputafuoco joins 'AGT' after appearing in 'Spain's Got Talent'
In AGT Season 17, there's no shortage of acts who appeared in other talent shows. Zeno Sputafuoco appeared in Spain's Got Talent and reached the semifinals. The novelty act he performs shocks fans and causes some to cover their eyes. Viewers can also peruse his Instagram account, which is full of fire and bubble performances.
The Zombie Ballet performs in 'America's Got Talent' Season 17 Episode 2
Before joining America's Got Talent Season 17, the Zombie Ballet performed and won ABC's The Gong Show in 2017. According to their Facebook page, their show, "Sweet Sorrow, A Zombie Ballet," is the first full-length original ballet from Leigh Purtill Ballet Company in Los Angeles, California.
'AGT' Episode 2 auditions that probably do not make it through
The remaining acts in the AGT Season 17 Episode 2 lineup include Marvin Achi and The Bock and Roll Band. According to Marvin Achi's Instagram account, he is a USA Fitness Natural Champ, chemical engineer, and fitness educator. He has close to half a million followers and shares fitness workouts, tips, and his unique protein formula. From the NBC press photos, Terry Crews and Achi compare abs in a shirtless performance. 
The Bock and Roll Band features a chicken act and a young girl. According to her Instagram, the young girl will feature chickens strumming a guitar and playing bongos, drums, and a piano. The videos don't look very promising.
America's Got Talent Season 17 airs every Tuesday at 8 p.m. ET for the summer of 2022.
RELATED: 'America's Got Talent' Season 17 Premiere Recap, Episode 1, 'Auditions' And That Golden Buzzer Moment