'America's Got Talent' Season 17: When Do Live Shows Begin? Judges Cuts to Return
America's Got Talent Season 17 is underway with auditions, but many fans want to know when the live shows begin and if judge cuts will return. Simon Cowell, Howie Mandel, Sofia Vergara, and Heidi Klum returned for the 2022 reality TV competition season as judges. Meanwhile, Terry Crews returned as the host of the NBC show while acts will battle all summer for the $1 million and a headline show in Las Vegas. Take a look at the complete AGT Season 17 schedule for the summer of 2022. 
'America's Got Talent': Live Shows begin on August 9, 2022
According to the NBC summer lineup for 2022, America's Got Talent live shows begin on Aug. 9, 2022. The first result show airs the following evening, on Wednesday, Aug. 10, 2022. However, the schedule leading up to those live shows isn't wholly evident yet, but Showbiz Cheat Sheet has a solid guess of how things will play out this year.
RELATED: 'America's Got Talent': Daniel Emmet Returns For Season 17, But There's A Strange Twist
Judge Cuts episodes to return for 'America's Got Talent' Season 17
NBC Insider announced on June 6 that "Judge Cuts" will return for the 2022 America's Got Talent Season 17 season. However, the network did not reveal how many "Judge Cuts" episodes viewers can look forward to. Below is a tentative schedule for AGT Season 17. The dates and times are all accurate, according to NBC. However, the title of the shows are an approximation. Live shows begin on Aug. 9. But, the number of "Judge Cuts" and "Live Shows" may differ as the schedule changes throughout the summer. There might be more "Auditions" and fewer "Judge Cuts." There might be more "Finals." The below schedule is the best guess from Showbiz Cheat Sheet based on previous seasons. Check back for updates.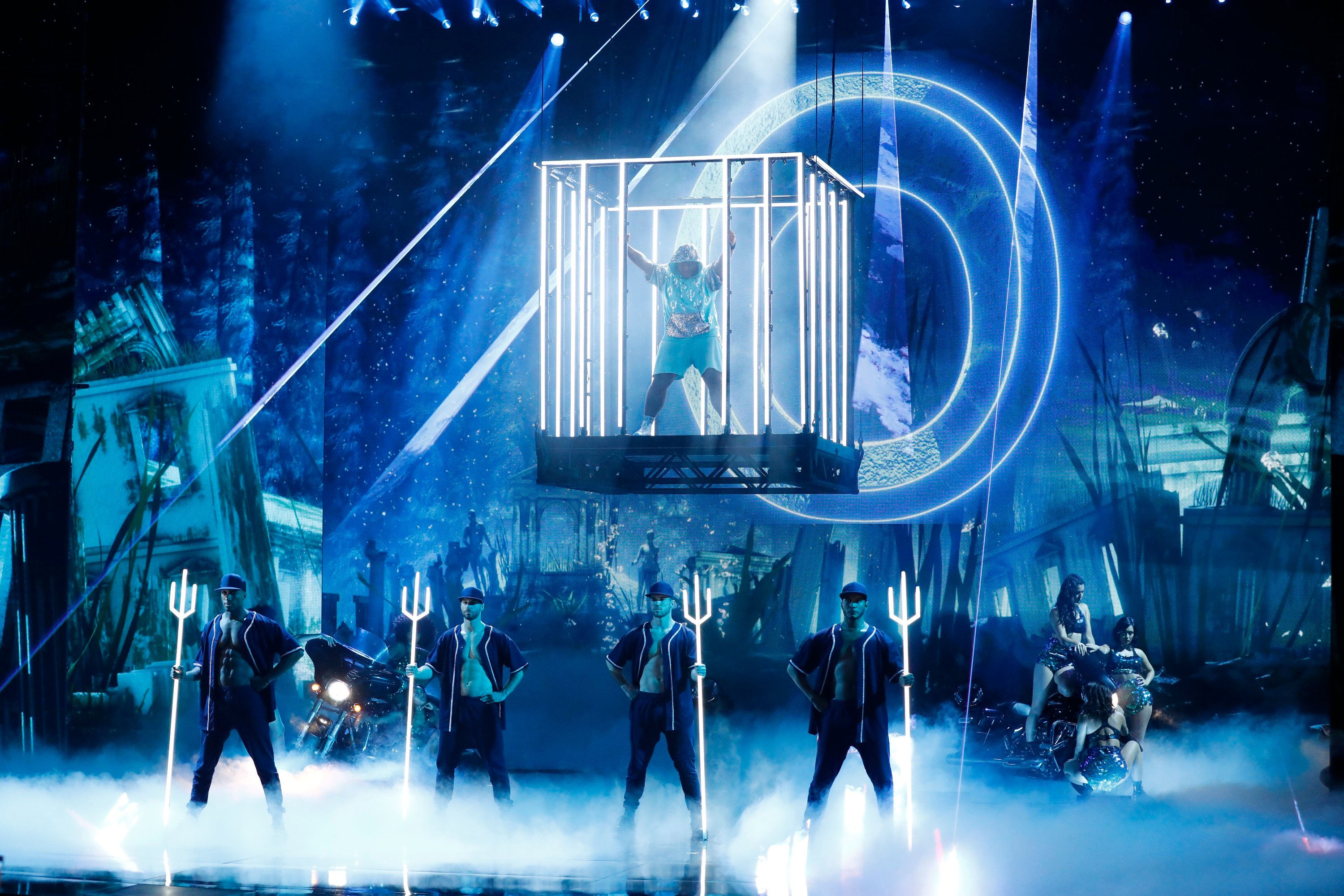 'America's Got Talent' Season 17 Episode Schedule
May 31, 2022: 8:00 PM ET America's Got Talent Season 17 premiere, "Auditions 1"
June 7, 2022: 8:00 PM ET AGT Season 17, "Auditions 2"
June 14, 2022: 8:00 PM ET AGT Season 17, "Auditions 3"
June 21, 2022: 8:00 PM ET AGT Season 17, "Auditions 4"
June 28, 2022: 8:00PM ET AGT Season 17, "Auditions 5"
July 5, 2022: 8:00 PM ET AGT Season 17, "Auditions 6"
July 12, 2022: 8:00 PM ET AGT Season 17, "Judge Cuts 1"
July 19, 2022: 8:00 PM ET AGT Season 17, "Judge Cuts 2"
July 26, 2022: 8:00 PM ET AGT Season 17, "Judge Cuts 3"
August 2, 2022: 8:00 PM ET AGT Season 17, "Judge Cuts 4"
August 9, 2022: 8:00 PM ET AGT Season 17, "Live Show 1"
August 10, 2022: 8:00 PM ET AGT Season 17, "Results Show 1" (Wednesday)
August 16, 2022: 8:00 PM ET AGT Season 17, "Live Show 2"
August 17, 2022: 8:00 PM ET AGT Season 17, "Results Show 2" (Wednesday)
August 23, 2022: 8:00 PM ET AGT Season 17, "Live Show 3"
August 24, 2022: 8:00 PM ET AGT Season 17, "Results Show 3" (Wednesday)
August 30, 2022: 8:00 PM ET AGT Season 17, "Live Show 4"
August 31, 2022: 8:00 PM ET AGT Season 17, "Results Show 4" (Wednesday)
September 6, 2022: 8:00 PM ET AGT Season 17, "Semi-Finals"
September 7, 2022: 8:00 PM ET AGT Season 17, "Results Show 5" (Wednesday)
September 13, 2022: 8:00 PM ET AGT Season 17, "Live Finale"
September 14, 2022: 9:00 PM AGT Season 17, "Finale Results" (Wednesday)
RELATED: 'AGT' Season 17: Fans Slam JoJo Siwa's Girl Group, XOMG POP! — 'They Are Already Famous'