'America's Got Talent': Terry Crews Says He Had to Address His Privilege and Apologize to Gabrielle Union
Some of the remaining America's Got Talent cast members responded to claims about the show's environment. This is because Gabrielle Union reportedly had a bad experience. Find out why Terry Crews apologized to her after making comments defending the show.
Terry Crews said his experience at 'America's Got Talent' is different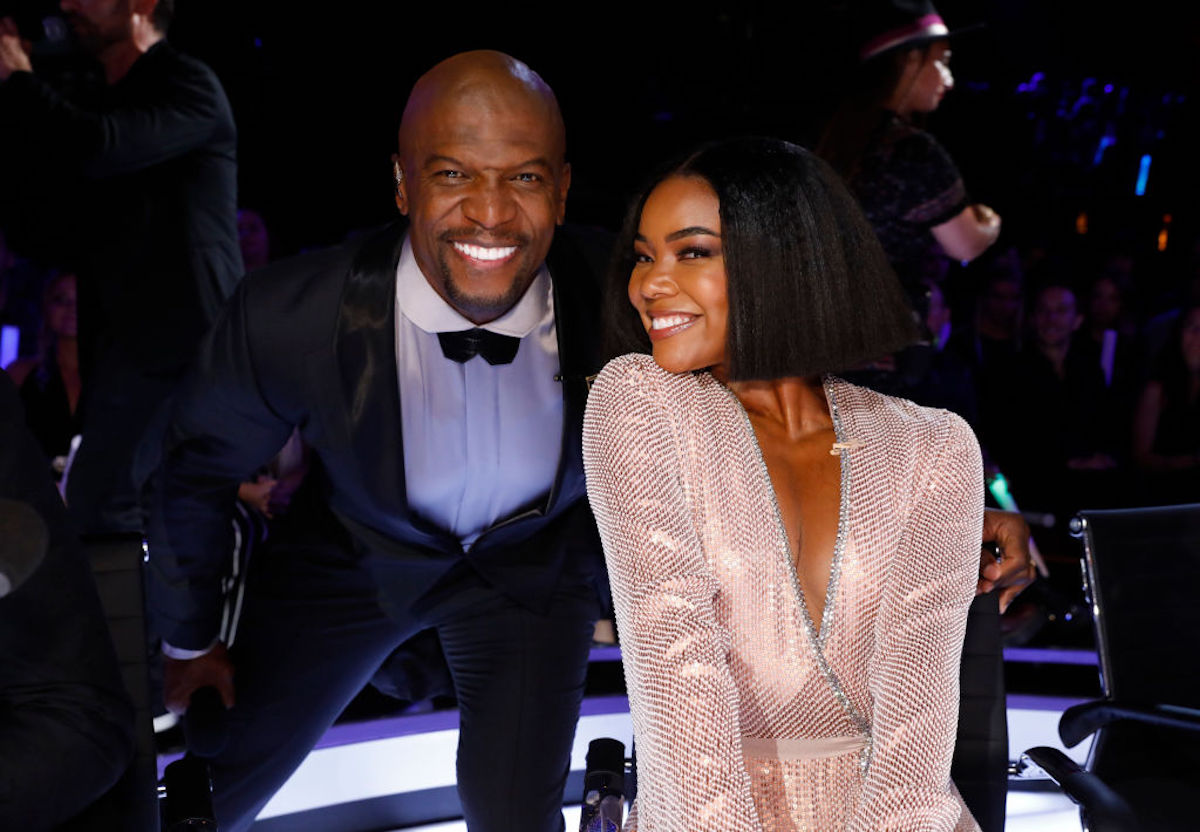 RELATED: 'America's Got Talent' Host Terry Crews Gets Called out for Black Supremacy Tweets
Union was fired from the reality show and there were reports that she spoke out against racism while being a judge. Crews was asked about his experience working on the show in an interview with Us Weekly.
"It just was not my experience," Crews said. "It was the best experience I ever had in my entire life."
Crews defended the show by saying there is plenty of diversity on it. "When they talk about diversity, there was every bit of diversity on set, everywhere," he said. "I have never been in a more diverse place in 20 years of entertainment, so what can I say?"
Union tweeted after the interview was released. "Can someone please ask abt [sic] what happens to all that diversity folks are talking about BEHIND THE SCENES. Like, legit… where the hell is all that diversity in the production though homie? In the decision making ranks who control the fate of the diversity in front of the camera?" she tweeted on Jan. 24.
She then added, "Maaaaaan… We all agreed to let the investigation be completed before speaking but if we doing this… ohhhhh baby let's gooooooooooo!"
Crews apologized to Gabrielle Union
RELATED: 'America's Got Talent': Gabrielle Union Files Harassment Complaint Against Simon Cowell and NBC
The interview got a lot of backlash from fans. Crews addressed his comments on Twitter.
He tweeted that he heard the feedback. "@itsgabrielleu, I want you to know it was never my intention to invalidate your experience— but that is what I did. I apologize. You have been through a lot in this business, and with that I empathize with the struggle toward fairness and equality in the workplace," he tweeted.
The host added, "@itsgabrielleu You are a role model to the entire black community and In my desire to be professionally neutral as your co-worker, I should have at the very least understood you just needed my support. Sincerely, Terry Crews."
He said he had to address his male privilege
RELATED: 'America's Got Talent': Which Celebrities Were on the Show for Only 1 Season?
Crews addressed his apology in a new interview with Entertainment Tonight. He said he's "the wrong guy to ask about being on America's Got Talent because I love it."
The host then said, "I had to understand that I'm looking at this thing from a lens of male privilege. Where men and women are treated differently on sets."
He then addressed making mistakes. "When you're wrong, you've got to just say, 'Hey, I apologize, I'm sorry. Let me get back in here, and let's do this right,'" Crews said.
NBC ended its investigation denying the claim someone made comments about her appearance. The results from SAG-AFTRA's investigation has yet to be revealed.