'America's Got Talent': The Freakiest Act of All Time
The competition America's Got Talent brings talented people from all over the world to show off their skills. Some of those acts were sweet and moved people to tears like singers. But there are acts that are more prone to fearful reactions from the audience and judges.
Mel B recently said there was an act on Season 13 that made it hard for her to sleep at night. That's actually more common than you'd think, given there have been magicians, stunt people, and dangerous animals throughout the reality show's run. So what are the scariest acts?
We decided to rank the top seven freakiest acts of all time, from least freaky to most. These acts will make you cringe and watch it through your fingers. Keep going to find out what is the freakiest act of all time.
7. Hara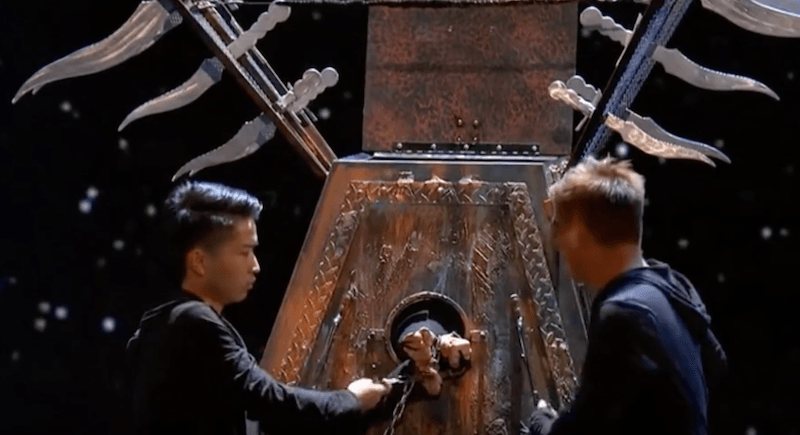 The magician not only dodged death but jumped out at the judges.
The magician had some really stunning and beautiful performances through illusions on Season 11. But of course, he had some scary acts as well.
One that stands out is when he got into a box that had what looked like daggers hanging above it held together by a rope on fire. He then got his hands chained together and he had to escape before the daggers fell down.
There is a twist ending that leads to a good jump scare for our poor judges.
Next: This contestant looked scary but he turned out to be hilarious.

6. Tape Face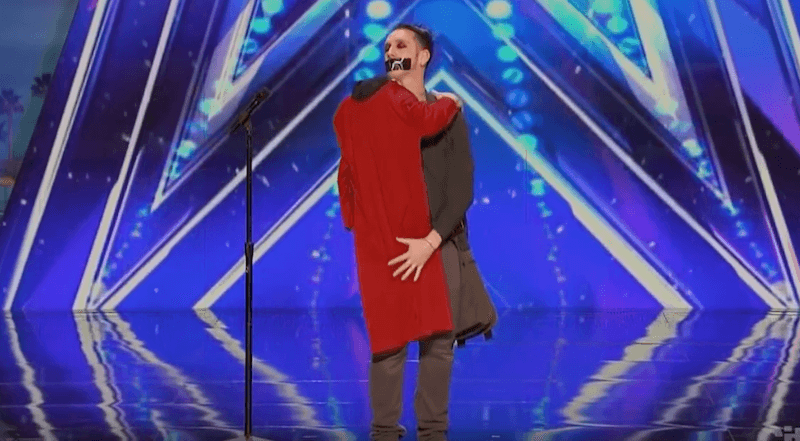 Tape Face is a lot more harmless than he looks.
Sam Wills, otherwise known as "Tape Face," was on the show in Season 11. He certainly freaked people out at first given he didn't say anything and had tape on his face. But his act cleverly won everyone over with him slow dancing with himself and getting frisky with an imaginary partner. He made it to the top five.
Next: This magician will definitely make your skin crawl given what he does with his own skin.

5. Dan Sperry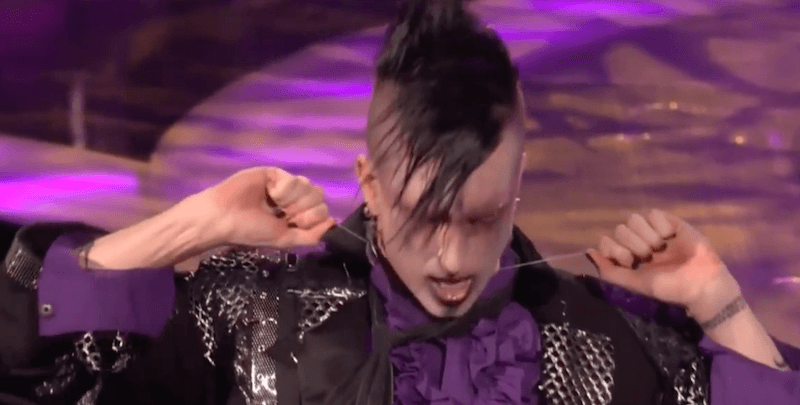 The magician can pull things out of his throat in an unusual way.
The magician's act will make your skin crawl, given he can make it look like he's tugging at his skin with floss to pull things out of his throat. The Season 5 competitor made it to the semifinals with his weird act.
Next: This act was scary for many reasons including one of their acts went wrong.

4. Ryan Stock and AmberLynn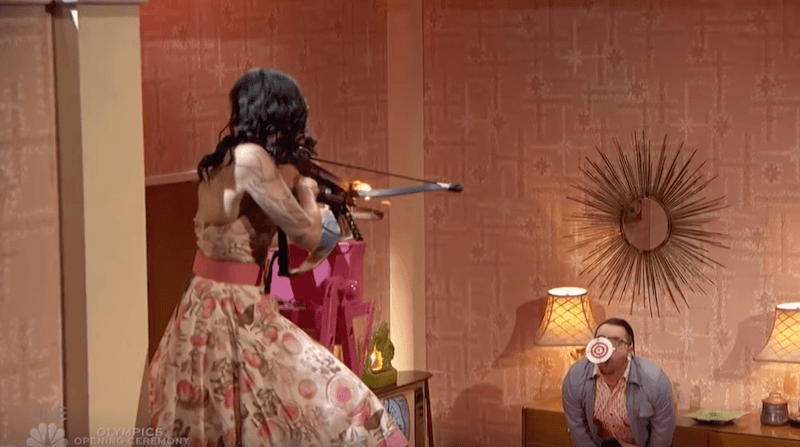 This couple's act is scary whether it goes smoothly or terribly wrong.
The couple had an act full of weird stunts where Ryan Stock would stick scissors up his nose, extinguish fire on his tongue and more. However, the two made headlines for one of their acts going wrong when AmberLynn accidentally missed a target and hit Stock's neck with a flaming arrow.
Next: This woman walked out of her stunt on fire.

3. Nikki McBurnett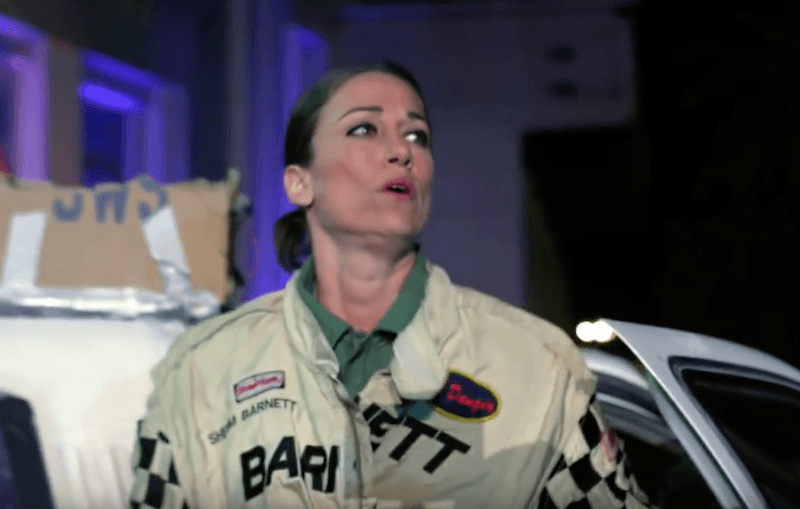 Sadly, we only got one stunt out of Nikki McBurnett.
The daredevil actually got out of a blown up limousine for the show on Season 10. The huge stunt pushed her through, but she never performed on the show again. Perhaps walking out of a blown up car was just too hard to beat?
Next: Sacred Raina is probably the one haunting Mel B in her dreams.

2. Sacred Raina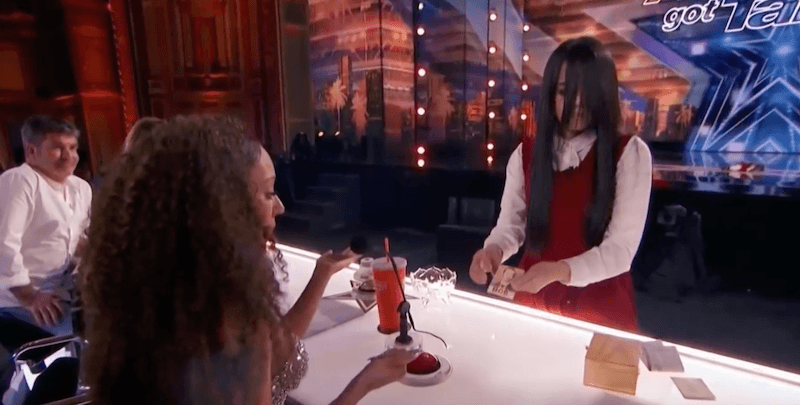 The magician just might be in touch with the dead.
Season 13 of the show kicked off with a new magician that is horror-inspired. Sacred Raina had Mel B guess who caused a building blaze that killed 12 people from a list of names and pictures.
The judge did and the creepy surprise of seeing that person behind her, in the end, is chilling.
Next: This man really loves messing with snakes.

1. David the Cobra Kid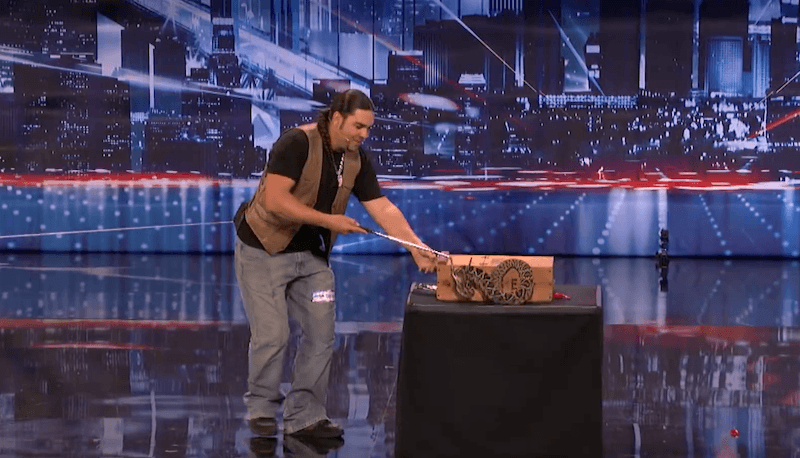 This contestant isn't afraid of a venomous snake.
Even those who like snakes would be scared of this Season 8 act. David the Cobra Kid brought an angry rattlesnake on stage that wanted to strike him. He eventually only had a balloon between his face and the snake.
Luckily, the snake only popped the balloon.
Follow Nicole Weaver on Twitter @nikkibernice.
Check out The Cheat Sheet on Facebook!