'America's Got Talent': Which Show Did Emanne Beasha Win Before Auditioning in America?
There are many talented kids this season of America's Got Talent. An 11-year-old violinist named Tyler Butler-Figueroa got the golden buzzer and later got a message from Kelly Clarkson.
Another young contestant that made it through is Emanne Beasha. This isn't her first time competing on a reality talent show. Find out which show she won before auditioning in America and more.
Some contestants were on multiple versions of the show
America's Got Talent certainly has some people they find through auditions. However, the show does ask for some performers to go on the show. The odds seem to be in the found performers' favor.
Julienne Irwin from Season 2 claimed she was the only contestant in the Top 20 who wasn't a professional performer and had to audition in Inside AGT: The Untold Stories of America's Got Talent.
It doesn't seem like this practice has stopped. Zurcaroh, an Austrian group previously competed in La France a un incroyable talent then went on Season 13 of the American show. Opera singer, Laura Bretan won Romania's Got Talent only to later compete in Season 11.
Sometimes contestants come from different franchise shows as well. Courtney Hadwin was recently a finalist on Season 13 of America's Got Talent. She previously was on The Voice Kids UK in 2017. This year there is another contestant who has taken her talents across the world.
Emanne Beasha auditioned on America's Got Talent and made it through
The opera singer impressed the audience with her performance of "Nessun Dorma." They were on their feet before the end of the song. The judges were blown away too and she got a "yes" from all of them and was pushed through to the next round.  
Beasha admitted that she was nervous to perform in front of Simon Cowell. "Simon's a serious judge, so I was a little bit scared to perform in front of him. I was so relieved when Simon said that he liked it," she said according to Gold Derby.
What did he have to say about the young girl? "I mean seriously, that was unbelievable. What an amazing person," he said. Cowell also talked about her father owning an ice cream shop.
"Your dad's got the best job in the world," he said. "It must be magic ice cream. And then you come along and just do that. You are absolutely fantastic."
She previously won Arabs Got Talent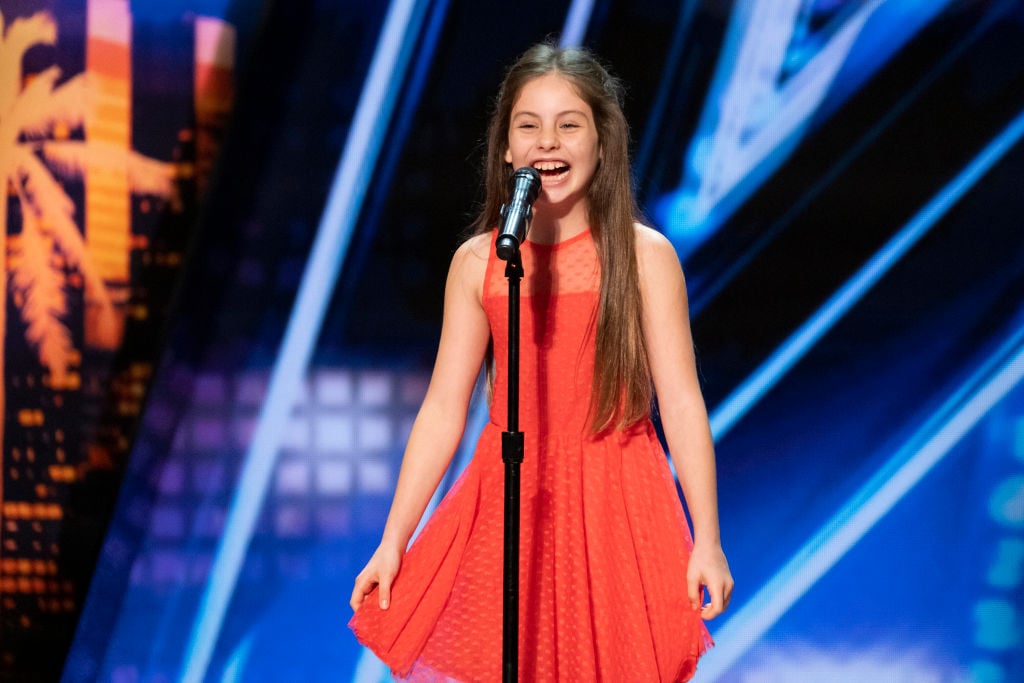 The winner got the golden buzzer from judge Ahmad Hilmi, according to Jordan Times. She was then guaranteed a spot in the semi-finals. Her final performance was "Con Te Partiro."
Beasha won Season 5 of Arabs Got Talent at 8 years old. She became the youngest winner ever and won 200,000 Saudi riyals. What did she want to do with that prize money?
She told Roya News that she might ask her mother to save it or use some of it to get a puppy. Beasha's puppy of choice was a German shepherd.
Fans will have to wait and see if Beasha will find just as much success in America as she did on her previous show. Chances are she will go far.