'America's Next Top Model' Contestant, Analeigh Tipton, Was Almost A Victim of Sex Trafficking
Although Tipton's continued to flourish in her line of work since competing on the modeling competition series, there's no telling if the actress would be where she is today had she not overcome an unsettling hurdle
There have been a handful of America's Next Top Model contestants who have made great careers for themselves in the entertainment business, despite losing the competition. In addition to Yaya DaCosta, who's landed lead roles in films and television shows throughout the years, Cycle 11 contestant Analeigh Tipton has also maintained a successful career in acting since her stint on ANTM.
Although Tipton's continued to flourish in her line of work since competing on the modeling competition series, there's no telling if the actress would be where she is today had she not gotten herself out of a dicey situation.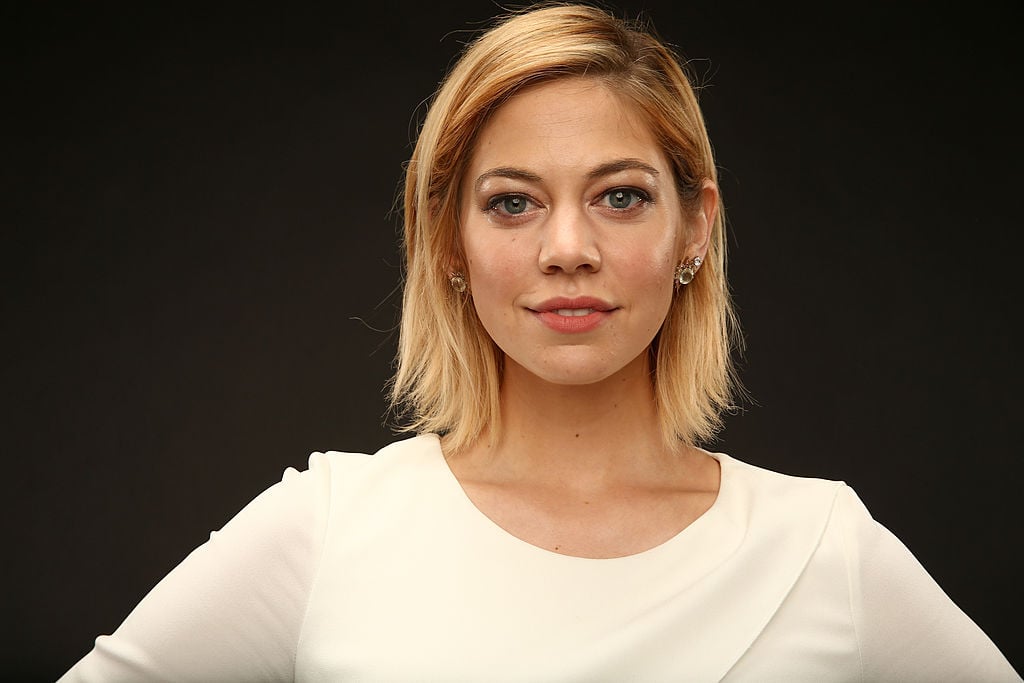 Analeigh Tipton came across some "bad people" in her teens
Tipton was born on November 9, 1988, in Minneapolis, Minnesota. At two-years-old, she began ice skating and went on to compete in four U.S. Synchronized Skating Championships, winning two regional competitions ns in the pairs division.
She also participated in the U.S. Junior Figure Skating Championships on the Juvenile level twice before retiring from competitive skating at the age of 16.
"I was really good at being pretty on the ice, but when it came to jumping, I think I landed more on my bottom than I did anywhere else," Tipton told Daily Beast in 2017. "We even went to a doctor to see how tall I would get. They said I was going to be 5-4, and when I was 16, I woke up and I was nearly 5-10."
When she was 17, Tipton moved from Sacramento, California to Los Angeles to write and direct films. While settling into town, she met a woman posing as a modeling recruit, who suggested she meet with a few colleagues so that they could sign her to an agency.
Tipton agreed to meet with the recruits over dinner, only to discover that she'd been set up on a date with a Saudi Arabian prince who had ulterior motives.
"I didn't know anybody and these nice people offered friendship," Tipton shared with the outlet. "They ended up being bad people that wanted to exploit young, trusting girls." 
Not long after the dinner date, Tipton learned that she had been "sold" to the Saudi prince for an undisclosed sum but managed to remove herself from the situation before the deal was closed.
Analeigh Tipton competed on Cycle 11 of 'America's Next Top Model'
Two years after her dicey encounter with the Saudi prince, Tipton met actual modeling recruiters while browsing the mall.
The Minneapolis native was then contacted through MySpace to audition for Cycle 11 of America's Next Top Model.
After sharing her unsettling experience with sex traffickers during her audition, Tipton became a contestant on the show. Though she didn't wow Tyra Banks and the judges at first, the model grew throughout the season and ended the competition in third place.
Following her elimination, Tipton signed to Ford Models and appeared in ad campaigns for Guess and Forever 21.
Not long after signing to the agency, the model turned her focused to acting, telling Daily Beast, "I tried modeling, but I really didn't enjoy it. I showed up to most of my shows in Birkenstocks and T-shirts, and it just wasn't my world. I was never graceful in modeling."
After guest-starring on an episode of The Big Bang Theory in 2008, Tipton made her first film debut in the 2011 action-comedy The Green Hornet. That same year, she played a babysitter who has a crush on Steve Carell's character in Crazy, Stupid, Love, resulting in The New York Times calling her a "face to watch."
Tipton's gone on to star in the third season of HBO's Hung, the zombie-apocalyptic horror-romance Warm Bodies (2013), and the sci-fi action film, Lucy (2014) opposite of Scarlett Johnsson.
In 2014, the actress landed her first lead role in the romantic comedy Two Night Stand and also became the co-lead in ABC's short-lived comedy series Manhattan Love Story.
Tipton continues to act in films and television shows today and currently has an estimated net worth of $1.5 Million.