Which 'America's Next Top Model' Contestants Succeeded the Most After Losing the Show?
Since 2013, hundreds, if not thousands, of aspiring models who "wanna be on top" have auditioned for America's Next Top Model. While the show has produced several winners who went on to do well including Eva Pigford, some contestants flourished even though they lost the competition.
For example, Yaya DaCosta and Analeigh Tipton have both had successful modeling and acting careers after they both placed third in their respective seasons. Which model succeeded the most after losing the show? Keep reading to find out.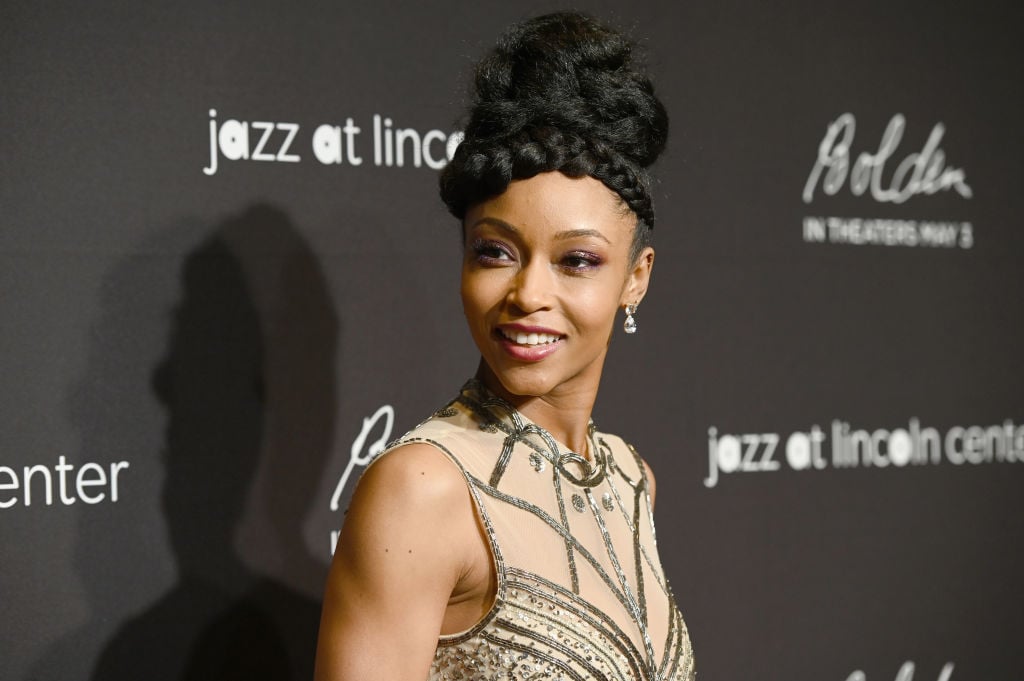 Yaya DaCosta on 'America's Next Top Model' Cycle 3
Born Camara DaCosta Johnson on November 15, 1982, in Harlem, New York, the model is multi-linguist and can fluently speak English, French, Spanish, Portuguese, and conversational Japanese. She also graduated from Brown University, where she majored in International Relations and Africana Studies before appearing on America's Next Top Model Cycle 3.
ANTM is a reality television competition about aspiring models competing for the title and a jumpstart to their modeling career created by Tyra Banks. For DaCosta's cycle in 2004, the 14 contestants faced off to win a partnership with CoverGirl for the first time in ANTM history. They also competed for a contract with Ford Models, and a fashion spread and cover in Elle magazine.
The judges gave DaCosta best photo for the first two weeks in a row, and again on the fourth and seventh week. She then won The Girls Meet Taye Diggs challenge and the following The Girl The Lionesses Are Hunting challenge.
Additionally, DaCosta only landed in the bottom two once and made it to the final three. However, she lost to winner Eva Marcille. Despite her loss, shortly after returning from the competition, DaCosta landed several advertisements for companies including Lincoln Townhouse, Radioshack, and Sephora.
Yaya DaCosta's success after 'America's Next Top Model'
She also started her acting career in 2005 by guest-starring in UPN's Eve and went on to star in movies, Take the Lead (2006), Honeydripper (2007), and The Messenger (2009). Since then, DaCosta has starred in soap operas, Broadway shows, landed a recurring role on ABC's Ugly Betty, the historical drama The Butler alongside Oprah Winfrey, and portrayed musical icon Whitney Houston in a Lifetime documentary.
In June 2012, DaCosta married independent film producer and director, Joshua Alafia. They then welcomed their son into their world in September of the following year. However, the couple divorced in 2015. DaCosta continues to act and has landed two 2019 films, Bolden and Peel.
DaCosta's net worth is an estimated $1 million dollars.
Analeigh Tipton before 'America's Next Top Model'
On November 9, 1988, the model was born in Minneapolis, Minnesota. She started ice skating at two-and-a-half years old, and then moved to Sacramento, California, at age eight. Still actively ice skating, she competed in four U.S. Synchronized Skating Championships and became a two-time regional champion.
She also participated in the U.S. Junior Figure Skating Championships on the Juvenile level twice before retiring from competitive skating at the age of 16. However, she has since returned and continues to skate for charity shows.
Analeigh Tipton on 'America's Next Top Model' Cycle 11
Before Tipton competed on America's Next Top Model Cycle 11, she signed to I Model & Talent in Los Angeles and walked in the local fashion week. For her season in 2008, Tipton faced off for a modeling contract with Elite Model Management, a fashion spread and cover in Seventeen magazine, and a $100,000 CoverGirl contract.
After riding the middle of the pack, Tipton eventually landed in the bottom two for the fourth episode. However, she came back the following week by channeling her former skating background to produce a strong photo. In the ninth episode, Tyra Banks praised Tipton's CoverGirl commercial, stating it was the best in ANTM history.
However, Tipton forgot her lines for her second commercial, and the model lost to winner McKey Sullivan. After the show, she signed with Ford Models and appeared in Seventeen magazine (2008), Vogue (2009), Forever 21, and more.
Analeigh Tipton after 'America's Next Top Model'
She also walked in several prominent runway shows. Similar to DaCosta, Tipton also got into acting by starring in The Big Bang Theory (2008) and returned for a different role in 2015. She also appeared in The Green Hornet (2011) and Crazy, Stupid, Love (2011), resulting in The New York Times calling her a "face to watch."
Tipton also starred in HBO's Hung Season 3, horror-romance film Warm Bodies (2013), and science fiction action film, Lucy (2014) opposite Scarlett Johnsson. Also in 2014, Tipton landed her first lead role in romantic comedy Two Night Stand. The model has continued to act, appearing in small roles in several television shows and movies.
Her estimated net worth is $1.5 million. Even though Tipton has a slightly higher net worth, both have proven to be hugely successful after losing America's Next Top Model.