'America's Next Top Model': Fans Are Calling Out All of Tyra Banks' 'Problematic' Behavior On Show
Fans are saying that Tyra Banks' behavior on "America's Next Top Model" is seriously messed up.
America's Next Top Model is one of the most popular competition shows ever to be on television. Hosted by Tyra Banks, the program focuses on a group of aspiring models as they compete to become the next big thing in the modeling world.
Fans have religiously watched it ever since its 2003 debut, obsessing over all the fashion and glam of the series. But despite its glory, there are actually some pretty alarming things that have played out on the show. Recently, Internet users floated multiple clips from the program that they say show how "problematic" it and its host were over the years.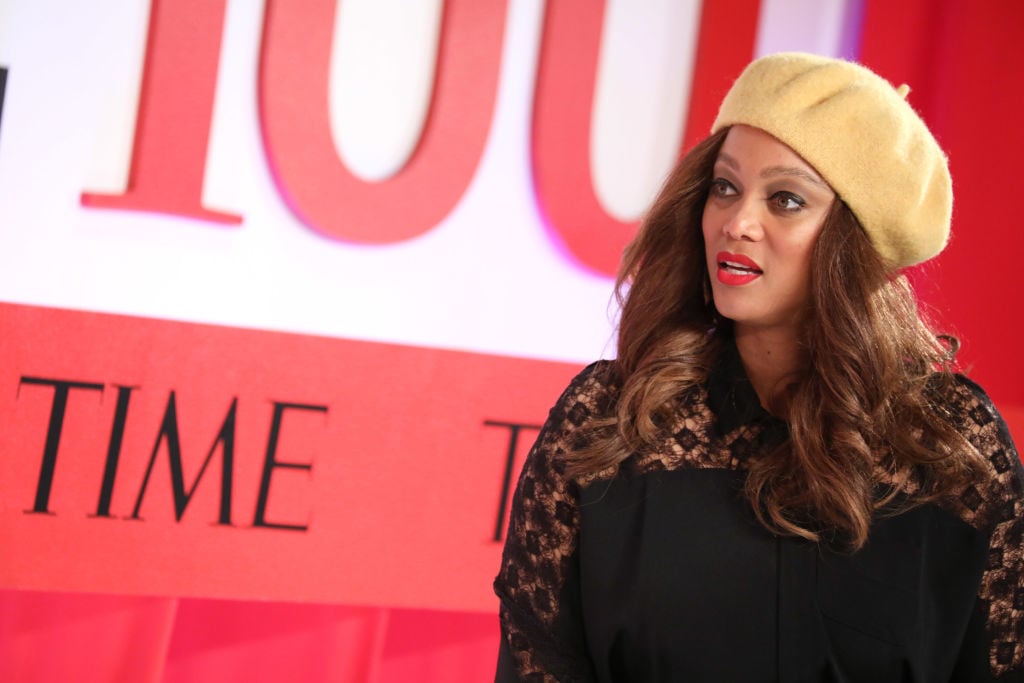 Some of what critics are saying about 'ANTM'
Social media users tweeted some of the most scandalous clips from the show during the week of May 3. From yelling at models to making them undergo bizarre style changes, viewers are arguing that Banks put the models through things that were offensive, disrespectful, and downright unnecessary.
One situation occurred in 2006 when Banks allegedly tried to pressure contestant Danielle Evans into closing her gap. When Evans told Banks that she wouldn't, Banks blasted her and suggested she would not be successful if she did not get the procedure.
"Do you really think you can have a Cover Girl contract with a gap in your mouth? … It's not marketable," she said.
Sharing the clip to Twitter, a fan wrote in the caption: "Why was this allowed to air wtf Tyra banks is going to straight hell." Fans were just as appalled in the comment section, pointing out many successful models who have gaps, including Slick Woods and Lauren Hutton.
Another fan talked about how the clip made her insecure with her own smile. "11 year old me, with a gap in my mouth, watched this and I became obsessed with closing my gap. Glad I never closed it but Tyra was deada** wrong for this," they wrote.
Beyond that, many fans were upset with how Banks allegedly treated Evans and other black contestants for their features in comparison to non-black competitors. They pointed to model Chelsey Hersley, a white woman, who was actually sent to the dentist to widen her gap.
Other alarming situations that happened on 'ANTM'
Another situation involved contestant Kahlen Rondot, who appeared on the show in 2005 and was made to pose in a grave just days after learning a friend had died.
"Gawd I remember watching that and thinking this is so f*cked up," tweeted one fan.
There was also an episode when a contestant was forced to pose with a male model after revealing that she'd been sexually assaulted as a child and a time when a competitor was criticized for her heritage.
In addition to that, there are multiple instances throughout the show where models were put in darker makeup and made to look like they were of other races, leading to blackface allegations. (Banks said in 2009 that she did not consider this blackface and that she would never "be a part of something that degraded my race.")
All in all, "ANTM/Tyra Banks' commentary aged badly & that's the honest truth," read one tweet. "We were kids when we were watching this so we weren't aware of what was being framed to us. Watching those clips now…. she definitely violated and she did it a lot."
As of writing, Banks has not addressed the criticism.