'America's Next Top Model': The Truth Behind Angelea Preston's Mysterious Disqualification
Throughout the 24 seasons of America's Next Top Model, viewers have seen a number of their favorite contestants get eliminated.
While fans didn't always agree with who the judges' voted off, they usually understood the reasons behind each contestants' first-class ticket back to their home states.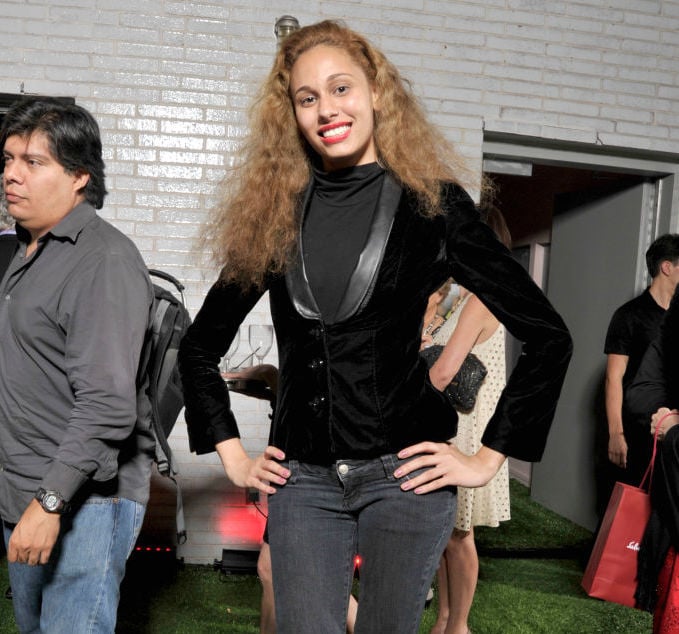 However, Cycle 17 contestant Angelea Preston's time on the show suddenly ended without so much as an explanation, and for years, no one knew what had happened to her.
One minute she was close to winning it all, and the next, she was gone. So, what really happened to Preston, and why did she suddenly disappear so far into the competition.
Preston was a top contender in Cycle 17
If you're like us and spent much of the early 2000s – mid-2010s watching America's Next Top Model, Preston's name might sound familiar.
The biracial beauty first appeared on Cycle 14 of the series. Though she was looked at as the underdog and called "ghetto," Preston proved everyone who'd ever doubted wrong by taking some of the most beautiful photos we'd seen on the show.
Though she fought hard to win her season, the New York native, unfortunately, didn't come out on top and was eliminated during the 10th episode of the season.
While many were sad to see her go, Preston's time on ANTM wasn't over just yet because three seasons later, she got a second chance to compete on the show as an All-Star in Cycle 17.
Despite having a pretty rocky start that season, Preston brought her all to the challenges each week, and by the season finale, she was crowned the winner.
But instead of showing Preston's victory on air, the show's finale was reshot due to her being disqualified a month after winning.
In the end, Lisa D'Amato won the Top Model All-Star title, but Angelea's disqualification held fans' interest in the months following the finale.
Why was Preston disqualified from the competition?
In 2015, the reality star revealed to Daily Mail that the show had given her the boot because they'd found out she had previously worked as an escort.
While Preston noted that she'd told producers about her yearlong job as an escort before going on the modeling competition series, the topic was brought up again by show staffers after the original finale was taped.
Though she argued that she was a legal escort and not a prostitute, producers were still concerned and ultimately decided to disqualify her.
This, in turn, pushed Preston to sue Tyra Banks and ANTM for $3 million, arguing that her past was not in breach of contract and that she was still entitled to the prizes she won before her crown was snatched.
While it remains unclear if Preston ever got her day in court with Banks and the show's producers, she revealed to Daily Mail that she's awaiting justice — especially since the situation caused her so much emotional turmoil.
"I have days when I still cry about it because I lay in my bed and I wonder what my life would have been like if they had just let it be?" she told the outlet. 'They preach to girls you can come from anywhere and you can be successful but that's not true. Look at what happened to me. Girls like me don't have a chance. I rectified my situation but I'm still paying for it."